These 25 national parks in the Eastern and Western parts of the US as well as in Alaska and Hawaii are the best for us.
They have impressed so many travelers and inspired so many aesthetic wonderers.
These massive mountains and buzzing rivers give much freedom and space for work and rest to digital nomads and backpackers.
Lots of Americans tend to explore their land and share their experiences with the rest of the world.
The nature of the US is beautiful indeed and there's something special about every part of it.
Diverse landscapes, as well as flora and fauna of the national parks, are simply incomparable.
No matter if you have already been to some of these parks, take three minutes to read through.
Maybe some new tips and wonders will attract you to the same park again and make you want to get back to look better?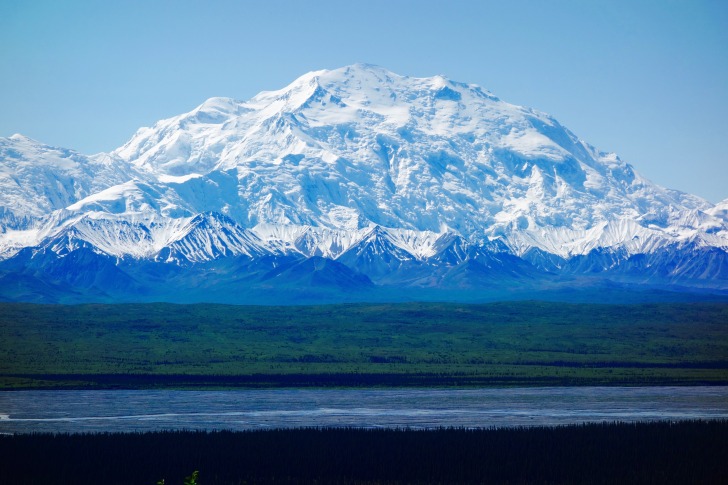 Best National Parks in Hawaii and Alaska
First and foremost we would like to remind you to check the information about the national parks on the official website of the National Park Service.
The matter is many highlights in the parks or entire national park territories can be closed or limited for access due to active volcanoes, wildfires, floodings or any other reasons.
Below, you will also find the highlights for every national park.
These are places that we like the most and that many tourists choose to visit, but we know you want to go for more wonderful places.
1. Hawai'i Volcanoes National Park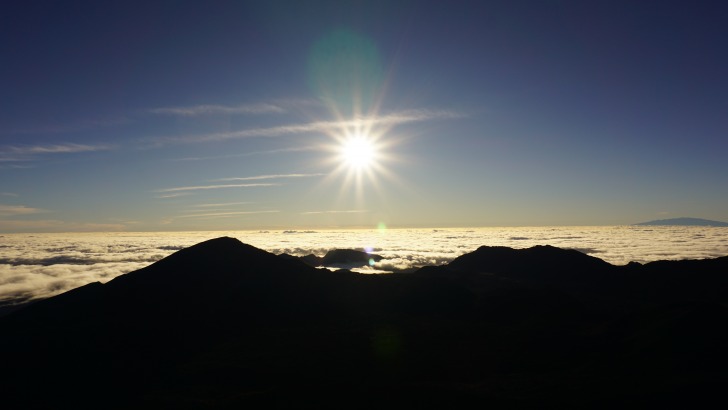 When to go: Year-round. The park is especially crowded during the holiday season.
Major city: Hilo
What is open:
Chain of Craters Road
Volcano House
Crater Rim Drive to Kīlauea Military Camp
Halema'uma'u Trail via Crater Rim Trail by Volcano House
Devastation Trail
Steam Vents and a few others.
Beware of: Wasps
In the middle of the Big Island which is the other name for Hawaii, there are two active volcanoes – the Kilauea and Mauna Loa.
If you are planning to visit this national park, check the information about the volcano eruption and all the warnings from the national park service.
No doubt, this is one of the most stunning parks in Hawaii with its unbelievable landscapes.
Volcanoes are mighty creatures on earth that can destroy everything in one moment.
It makes people leave their homes and change their lives dramatically.
Be careful.
2. Haleakala National Park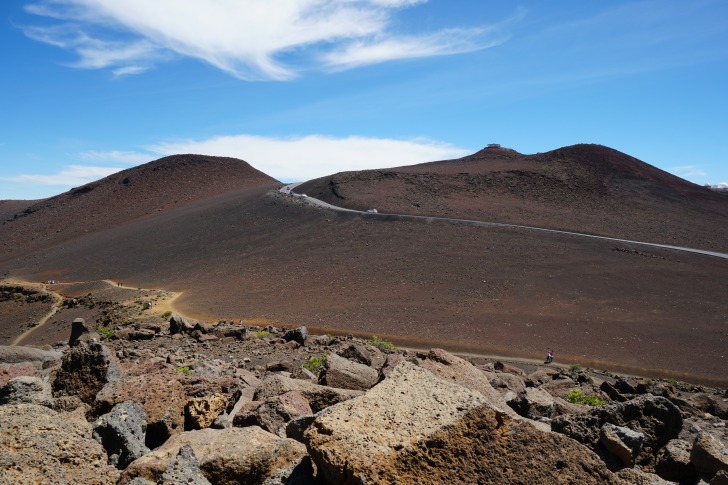 When to go: Year-round
Major city: Kahului
What is open:
Pipiwai Trail
Sliding Sands Trail
Halalai'i and Pu'unaue
Kuloa Point
Haleakala Volcano summit
Stargazing
The Haleakala National Park locates the volcano in the central part of the area on Maui Island.
It feels here like you are on Mars.
The landscapes are so unearthly at times that you should definitely get here to walk on one of its cool hiking trails to explore and get impressed for long.
3. Denali National Park and Preserve
When to go: Year-round.
Major city: Fairbanks
What is open:
Savage River Loop trail
Upper Teklanika/ Sanctuary River
Primrose Ridge trail
Mt Mckinley (America's tallest peak)
Mt. Healy hike
Triple Lakes
Sugarloaf Mountain
Beware of: Grizzly bears
If you love winter sports, come to this national park in Alaska.
The Denali National Park is a very mountainous area where the hazardous weather conditions are often forecast.
That is why you should always prepare well and prepare for all kinds of weather, even in the summer.
You should be aware of the wilderness of this national park in Alaska.
Although it is secluded and remote, you can still meet many tourists in high season.
It is not rather difficult to get off the beaten path and enjoy the landscapes too.
4. Kenai Fjords National Park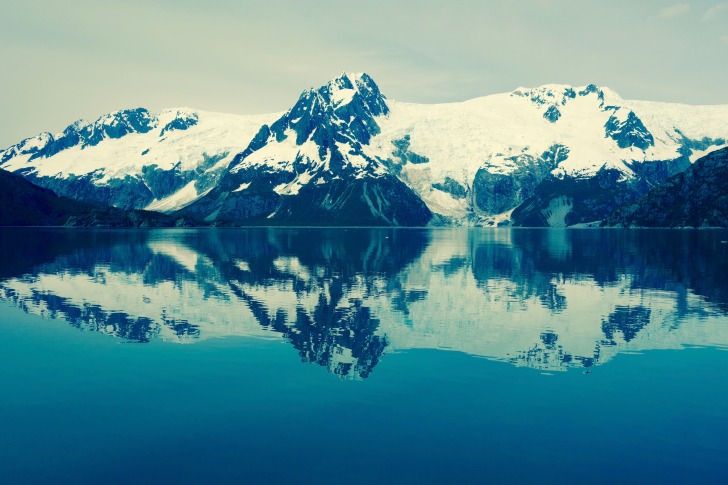 When to go: Late Spring – Early Fall
Major city: Seward
What is open:
Northwestern Glacier
Harding Ice Field trail
Exit Glacier
Bear Glacier Lake
Kayaking the fjords
In the Northern part of America, there's one more park worth your particular attention.
The landscapes are incredible and ready for you taking photos of them.
This area was called a national park in 1980 which is recent compared to other parks.
You should be aware of the fact that these fjords are popular among the cruise liner passengers.
Therefore, you are going to meet lots of other tourists when you come to the most touristic areas.
Still, you can avoid this by going to more secluded places.
Many tourists take special traction devices to attach to footwear and go onto the ice so if you are going to climb mountains, take your crampons too.
5. Glacier Bay National Park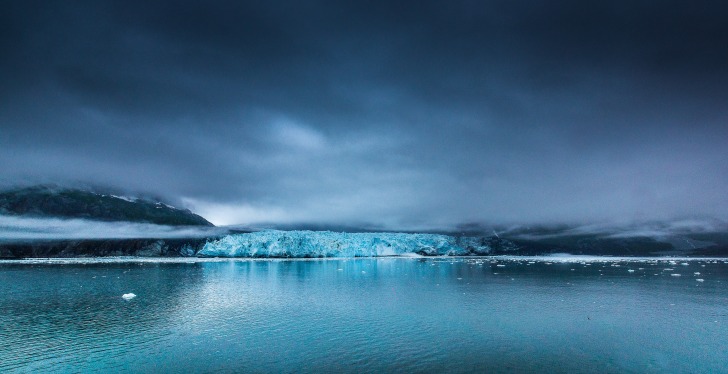 When to go: Late Spring – Early Fall
Major city: Juneau
What is open:
Forrest Loop trail
Bartlette River trail
Backcountry hiking
Whale watching
Glacier walking
Sea kayaking
Tourists like you bring the best experiences from the wildest areas of this national park.
If you are among the nomads who enjoy wildlife and campsites that are rather off the beaten path, be sure to come here.
Glacier Bay National Park and Preserve is the place where you can meet cruise ship travelers too.
But don't get upset by this news.
They stay close to the ship and never go into the wild.
Also, Glacier Bay National Park is a special place.
Put your head up and you will see the peaks covered with snow.
Put your head down and you can notice whales in the waters.
Amazing place to be!
6. Gates of the Arctic National Park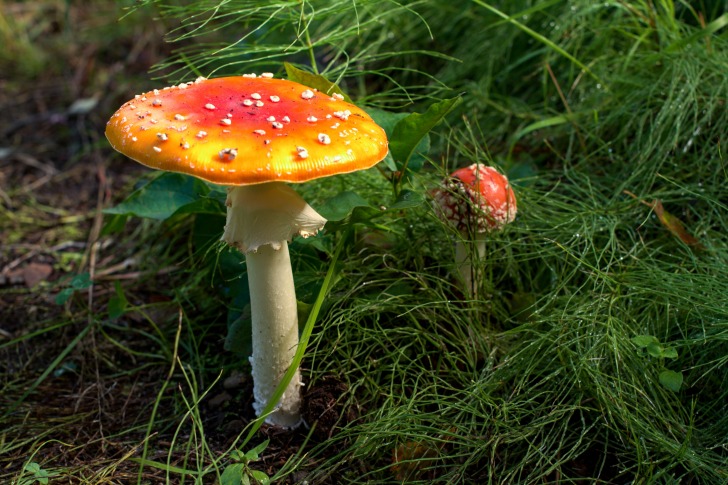 When to go: Summer
Major сity: Fairbanks
This national park is so good for fishing and hunting!
For the campers who come here to explore nature and climb mountains, this is the right place.
Few trails are easy for backpackers.
Therefore, even the most experienced campers take a map of this national park to make sure they do not get lost.
Having chosen one of the trails to climb, you should remember that they are all not established.
If this is your first time camping in the far north national park in Alaska, you should think about joining an organized group of tourists to explore it.
Some areas of the national park have been closed for oil extraction which is very and very bad.
Hopefully, they do not destroy it and you have enough time to explore this magnificent wilderness.
Best National Parks in the USA: East Coast
7. Great Smoky Mountains National Park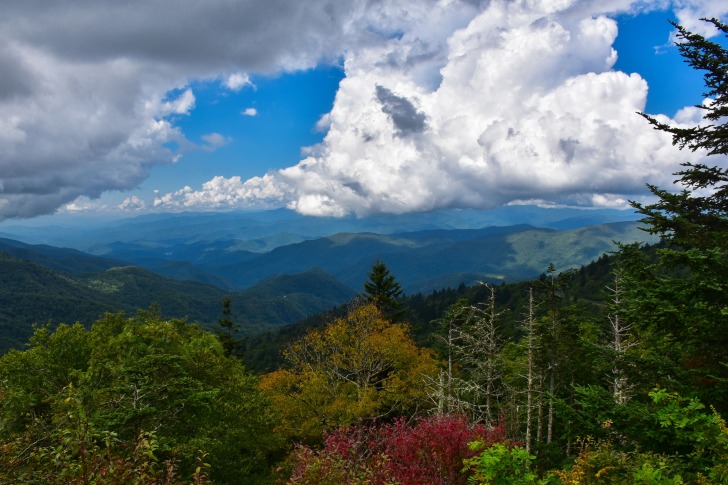 When to go: Spring, Summer, and Fall
Major cities: Knoxville, Asheville, Charlotte
What is open:
Cades Cove
Clingmans Dome
Mt LeConte
Cable Mill
New Found Gap
Appalachian Trail
All shades of orange, red, green and brown colors are something that attracts the most aesthetic campers, hikers and nomads.
Artists and photographers come here for inspiration.
That's Great Smoky Mountains, National Park.
The most significant national park in the USA that meets millions of tourists yearly.
That's because the national park is close to the eastern states.
The Smoky Mountains is a powerful magnet that attracts travelers by its diverse flora and fauna.
Apart from the wildlife, you will be a witness of great heritage left by the Native Americans.
8. Shenandoah National Park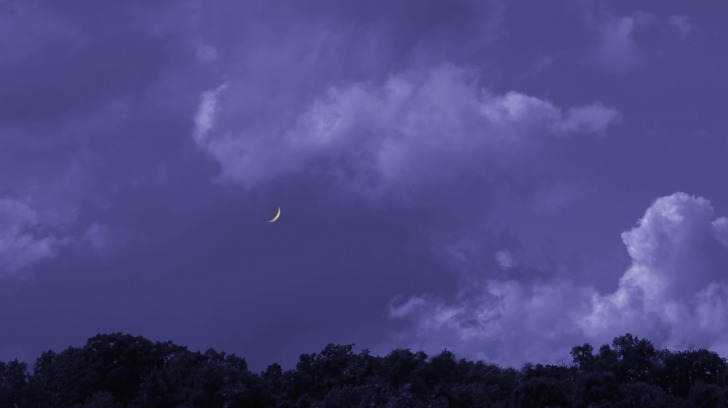 When to go: Year-round
Major city: Washington D.C.
What is open:
Traces Trail
Hightop Summit Trail
Loft Mountain
Dark Hollow falls
Appalachian Trail
Corbin Cabin Cutoff
Blue Ridge Parkway
In the middle of the Blue Ridge Mountains, you can find the Shenandoah National Park, a place where you can hike in the Appalachian Trail.
With lots of waterfalls, rivers, and uncrossable wetlands, this park should be on your list.
Of course, most of the lands are covered with dense forests that take your breath away with their endlessness and greenery.
And many international tourists still do not know about this place.
Now that you are aware of another one of the best national parks in the United States, you are welcome to visit it.
Even if you are here in Washington D.C. for a business trip but have a few days off, do not miss the chance to escape to the wild nature.
9. Acadia National Park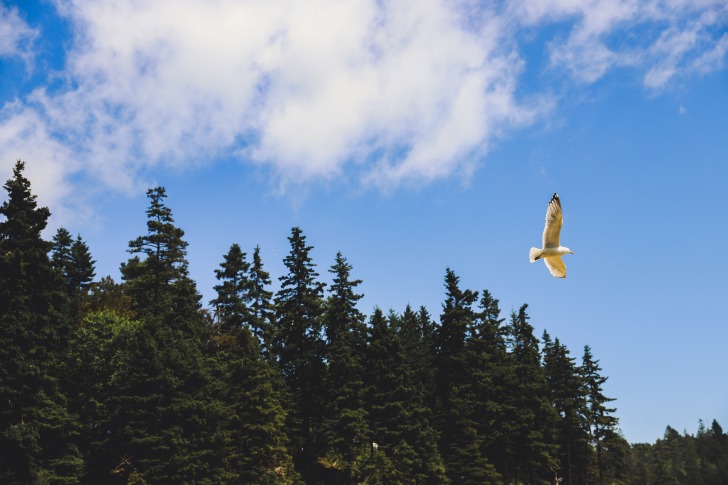 When to go: Spring, Summer, and Fall
Major city: Boston
What is open:
Cadillac Mountain
Sand Beach
Jordan Pond Shore Trail
Thunder Hole Cave
Precipice Trail
Lighthouses
Sieur du Monts
Schoodic Peninsula
Isle au Haut
A true number one park in the northeast of the USA is Acadia National Park.
Romantic couples and single travelers make their path here to see the mountains.
Also, they have the chance to see a few lighthouses on the coasts near the national park.
Unlike some of the national parks that do not have established trails, Acadia is famous for numerous hiking trails to explore its forests, mountains, and rugged banks.
10. Mammoth Cave National Park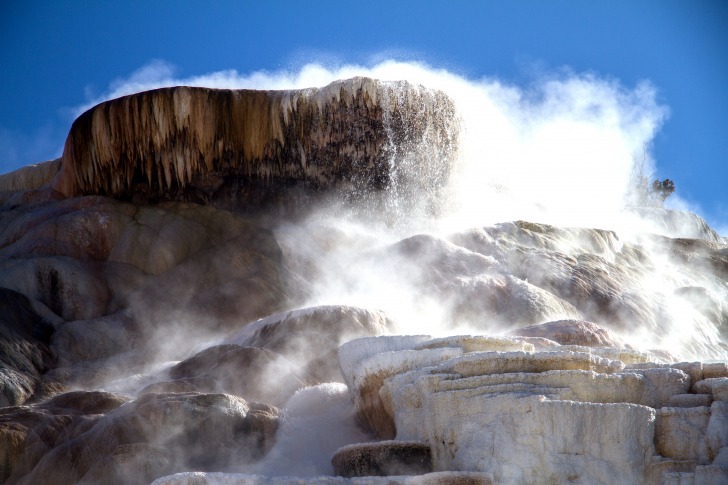 When to go: Year-round
Major city: Louisville / Nashville
What is open:
Wild Cave Tour
Kayaking the Green River
Violet City Lantern Tour
Backcountry campsites
Frozen Niagara
Are you ready for the longest cave adventure on your vacation?
The Mammoth Caves National Park is the right place if you have been looking for the caves that go 400 miles underground and are officially open to the public.
Who created them and what for?
That's your turn to explore and learn.
The park is truly unique and doesn't look like any other park.
Well, if you come to the national park for rafting or hiking, you will surely find these activities here.
11. Everglades National Park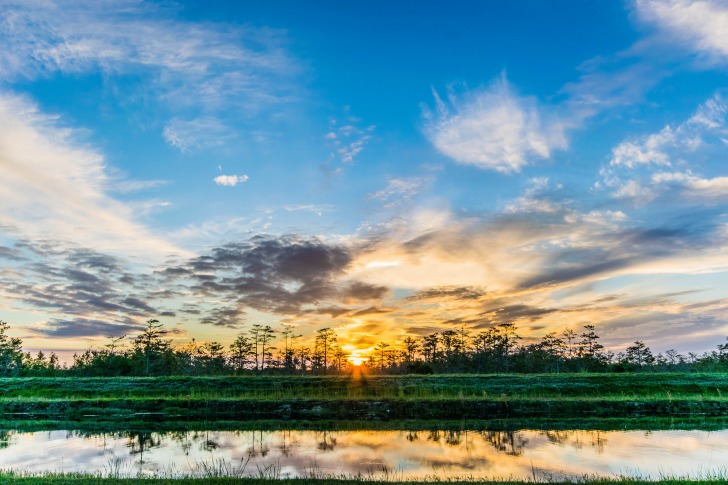 When to go: Year-round
Major city: Miami
What is open:
Anhinga Trail
10,000 Islands
Canoeing the Everglades
Alligator spotting
Biking trails
Shark Valley Trail
Coastal Prairie Trail
One of the areas that defend themselves from people.
No, tourists do not hurt them.
Industrial developers do.
Although, the lands in the Everglades National Park are too wild and too soggy so the heavy machinery simply fails working here.
This national park is just a treasure for those who are looking for a mixture of rare plants and are not afraid of alligators.
As you might have guessed, you are going to explore the park by boat.
Hiking trails are also available so you can choose the way that works best for you.
12. Dry Tortugas National Park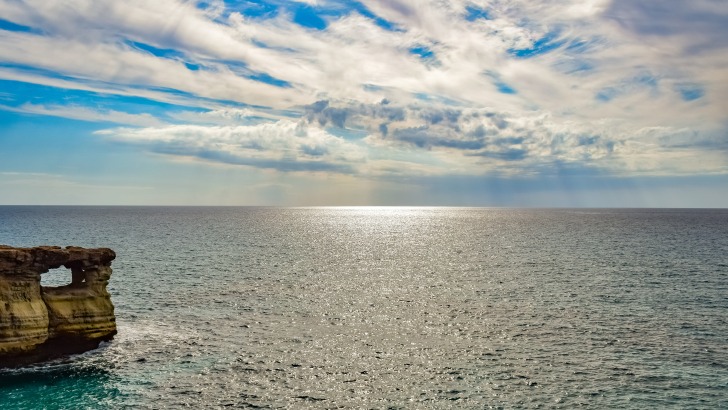 When to go: Year-round
Major city: Miami
What is open:
Fort Jefferson
Windjammer shipwreck
Little Africa
Texas Rock
Pulaski Shoals Area
Long Reef Key
Moat Wall night snorkeling
Dry Tortugas National Park is located not far from Miami city and in the Gulf of Mexico.
If you are in Florida, you can come here too for scuba diving in clear blue waters.
These amazing creatures – sea turtles and manta rays – won't leave you indifferent.
Feel yourself part of the UNESCO-established biosphere reserve that is an everlasting experience.
Best National Parks on the West Coast
13. Yosemite National Park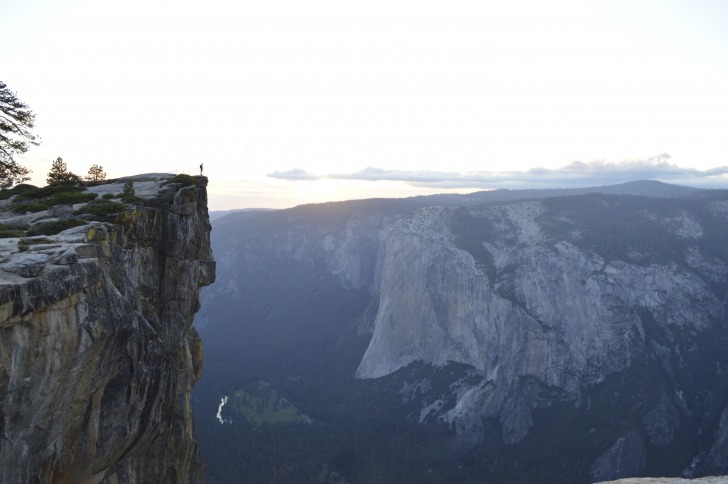 When to go: All year round
Major сity: San Francisco
What is open:
Half Dome
El Capital
Yosemite Falls
Tuolumne Meadows
Cathedral Peak
John Muir Trail
Everyone knows about Yosemite National Park.
Are you in California now?
Go to Yosemite park and see the giant sequoias with your own eyes.
See the waterfalls that are fresh and loud.
Get on the top of the best mountains for climbing.
Try to embrace at least a small part of the area that is simply divine, unforgettable and unearthly.
Yosemite national park sounds like a legend.
It is a beautiful place for hikers, trekkers, climbers, and nature admirers.
Go on foot and it will take your months to explore it all.
The most attractive and special thing about the park is granite, of course.
14. Sequoia National Park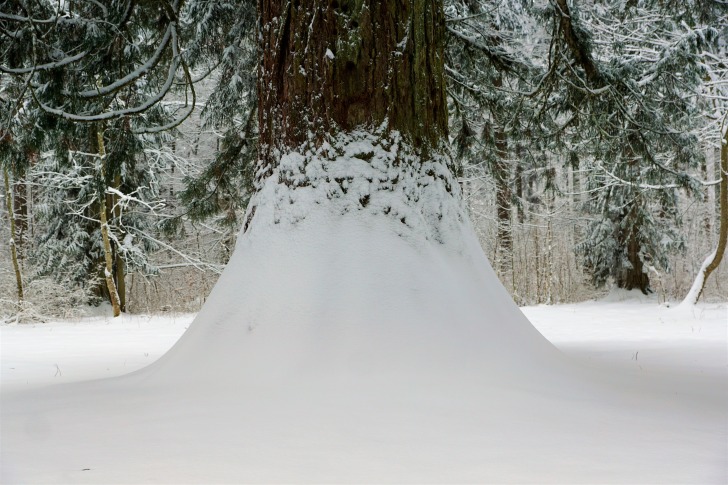 When to go: Spring and Fall
Major city: San Francisco
What is open:
General Sherman
Crystal Cave
Buckrock Lookout
The drive-through-tree
The Giant Forest
Moro Rock
Not only do they grow in the Yosemite park.
Sequoias are massive and cause a sense of immensity.
In fact, you will never be able to embrace one.
You need a group of tourists to do so.
If these trees could speak, they would tell us so much history of this land.
After all, they are the oldest creatures in the entire world.
One thing that is as exciting as walking among giant sequoias is caves.
Namely, the Crystal Cave is home for breathtaking rock formations that impress tourists with their shapes.
Well, some people come here to just breathe this air.
15. Joshua Tree National Park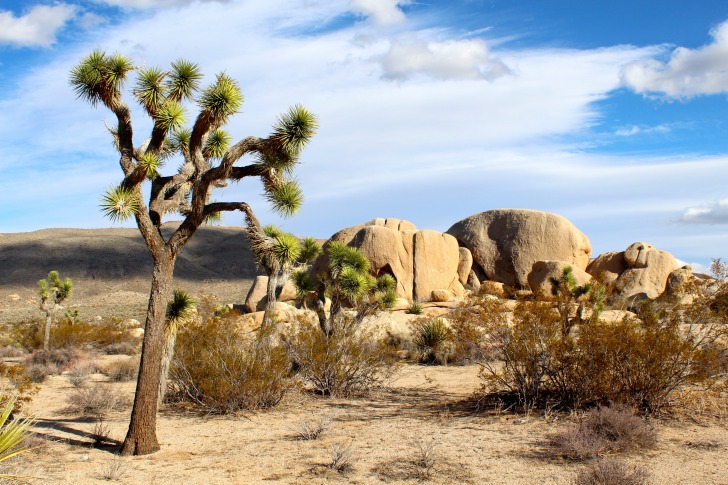 When to go: Spring, Fall, and Winter
Major city: Los Angeles
What is open:
Jumbo Rocks
Keys View (great sunset/sunrise spot)
Lost Palms Oasis
Cholla Cactus Garden
Lost Horse Mine
Star Gazing
Traveling by bike?
Or is your bike traveling on the roof of your car?
Then your next must-visit destination is Joshua Tree National Park.
This place is for people who love secluded vacation far from civilization and among the yucca trees.
On your way, you can see boulders and mountains, giant marbles where few succulents and many Joshua trees grow.
The territory of the national park is great for you if you are an experienced climber.
You are guaranteed to get that dose of adrenalin in the abandoned mineshafts and rocks that can be covered with snow in winter.
16. Grand Canyon National Park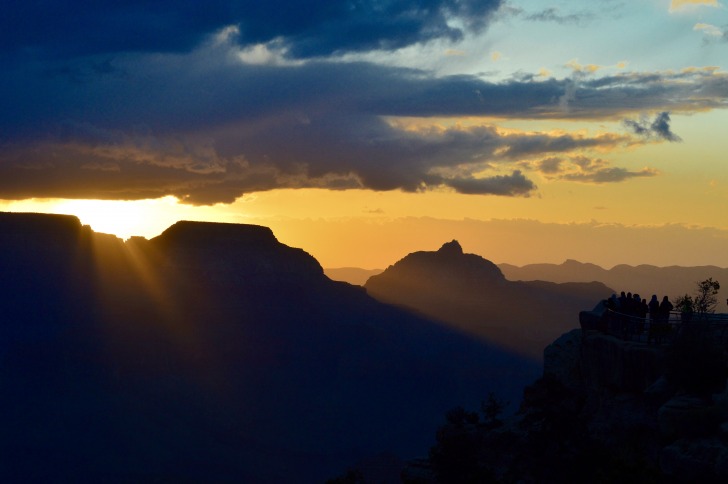 When to go: Winter, Spring, and Fall
Major cities: Las Vegas and Phoneix
What is open:
South Rim
Hiking Rim to Rim
Tonto Trail
Colorado River
Grand Canyon Flight/helicopter tour
Leave your car and travel from Rim to Rim.
That will become an unforgettable experience for you in the Grand Canyon National Park.
They do not have a car moving service if you have thought about getting your car from one rim to the other, but you can take a trans-canyon shuttle if you want to make it faster.
The territory of the park is like an encyclopedia telling about the changes in nature and people who appeared here in each century on earth.
Red rocks and the Colorado River create the most unique landscape.
Just make sure you avoid this area in the summer because it's hot as hell.
17. Zion National Park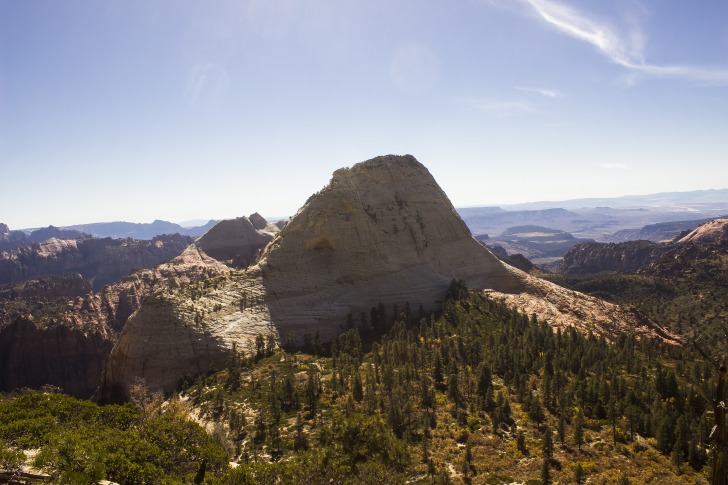 When to go: Spring and Fall
Major city: Salt Lake City
What is open:
Cathedral Mountain
Zion Canyon
East Zion Tunnel
The Grotto
Court of the Patriarchs
Great White Throne Temple of Sinawava
The road in the middle of the Zion National Park is one of the most picturesque among the other similar paths in the USA.
Hold your mobile phone or any other device with a camera in hand because you are going to take pictures of every step of your trip.
It's beautiful.
The waterfalls, the mighty rocks, and the red canyons are what the generations of Native Americans saw.
18. Bryce Canyon National Park
When to go: Spring, Summer, and Fall
Major city: Salt Lake City and Las Vegas
What is open:
Sunrise to Sunset Point Hike
Swamp Canyon
Natural Bridge
Bryce Point
Mossy Cave
Rim Trail
Navajo Look Trail
Fairyland Loop
A mystery of the national park named Bryce Canyon lies in the hoodoo rocks.
This amazing landscape makes every single person stop and breathe deeply before making the next step.
Being a part of this cosmic area where a hundred species of birds, thousands of different plants, mammals as well as big and small reptiles dwell, can be called a miracle too.
Travel on foot for the brightest impressions.
19. Arches National Park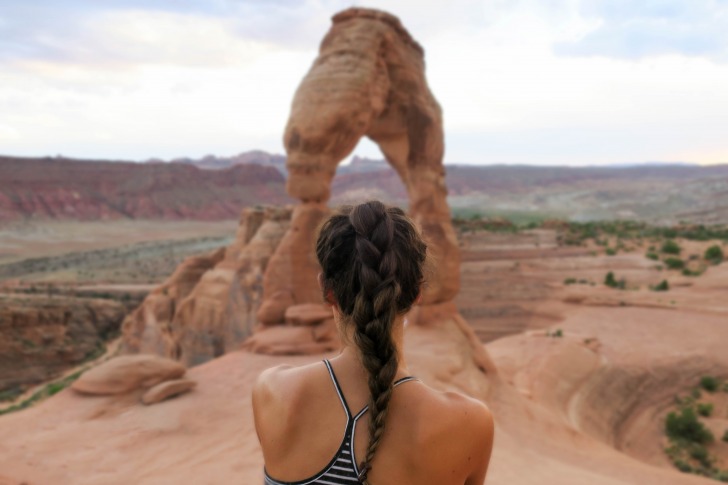 When to go: Spring and Fall
Major city: Denver and Salt Lake City
What is open:
Fiery Furnace Hike
Devils Garden Trail
Petrified Dunes
Double Arch
Delicate Arch
Windows Loop Trail
Come to Arches National Park to catch one of the wonders of nature that may soon disappear.
We are talking about the Delicate Arch that is falling down due to winds and rains and all those processes that are named natural erosion.
Good to know that you can reach this wonder and see it and share photos of it with the world.
Of course, this national park in Utah is not limited to the one arch only and probably one of the other two thousand sandstone arches will be named the most epic after the Delicate one falls.
At the moment, you can ride your bike here, hike, or put up a tent under the starry sky.
20. Canyonlands National Park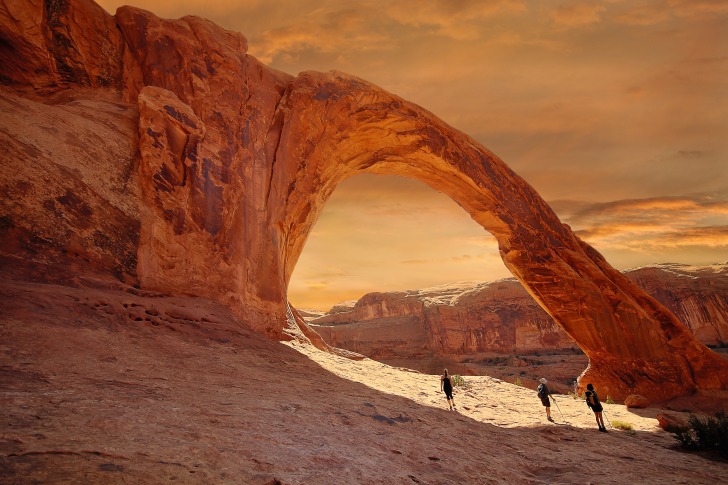 When to go: Spring, Summer, and Fall
Major city: Salt Lake City
What is open:
Island in the Sky
The Needles
Mesa Arch
Grand View Point
Green River Overlook
Elephant Hill Trail
Horseshoe Canyon
Horseshoe Bend
Have you seen the film where James Franco cut his hand to free himself from the boulder in Utah canyon?
Sure, he did so for his hero in the 127 Hours movie.
Travelers started visiting the Canyonlands National Park more often after they'd learned about the park from the film.
They get amazed by the rock formations which are being mercilessly destroyed by nature.
21. Rocky Mountain National Park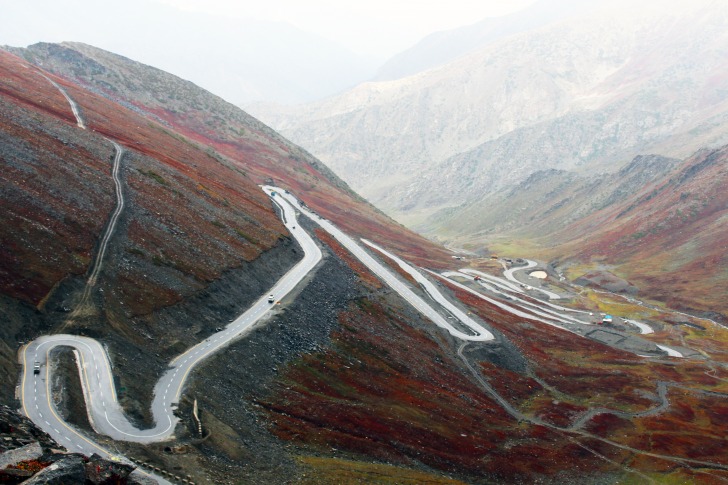 When to go: Year-round
Major сity: Denver
What is open:
Longs Peak
Trail Ridge Road (highest paved road in the US)
Bear Lake
Emerald Lake Trail
Estes Cone
Tonahutu Creek Trail Loop
Hallet Peak
Mountain Biking
While the Canyonlands National Park boasts about the unbelievable views of the Colorado River and the evening shades on red walls, the Rocky Mountain National Park inspires guests with lakes and grasslands.
A lot of trails for hiking make this place available to all the solicitous.
You should be aware of the fact that in the Rocky Mountain National Park you will be surrounded by green forests, crystal lakes, and high mountains.
The views will take your breath away.
22. Grand Teton National Park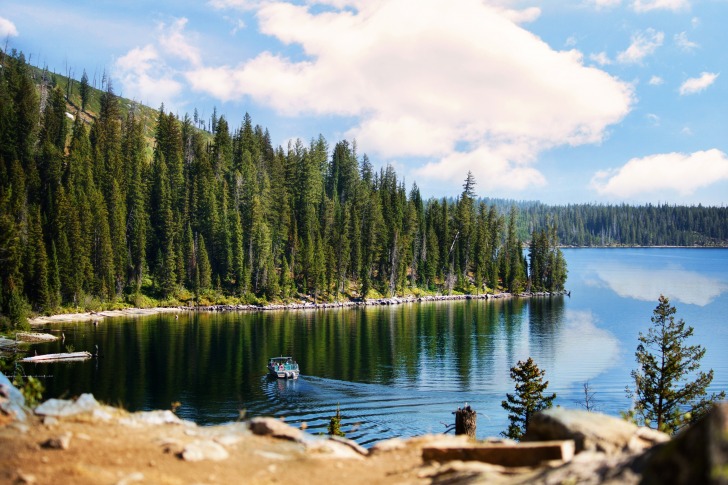 When to go: Year-round
Major city: Salt Lake City
What is open:
The Snake River
Grand Teton Peak
Jenny Lake/Cascade Canyon
Hidden Falls Trail
Holly Lake Trail
Paintbrush Canyon Trail
Paintbrush-Cascade Loop
Skiing in Winter
From the mountain peaks to the river depths, the Grand Teton National Parks has everything needed to meet the requirements of literally any visitor.
If you want to take pictures of the landscapes and nature, come here.
Would you like to conquer the most difficult hiking trail?
No problem.
Fishing here is another great pastime if you have a long vacation to stay for a while.
The Native Americans walked and fished here too as many as 10,000 years ago, official.
By the way, the national park locates one famous ski resort named Jackson Hole in case you love skiing.
23. Yellowstone National Park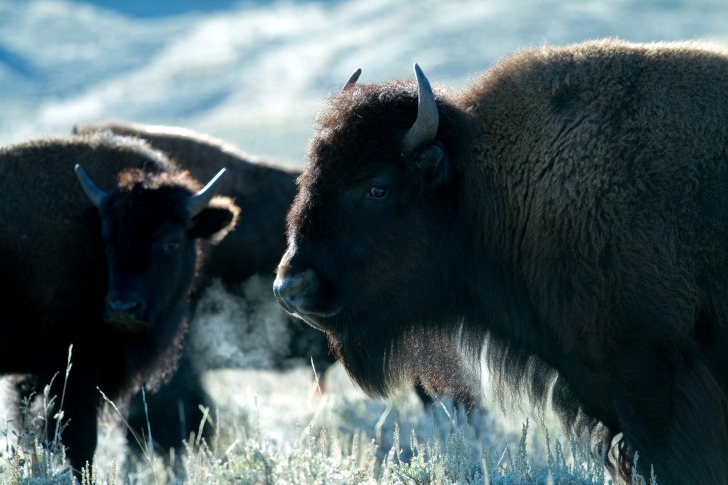 When NOT go: In the middle of summer.
Major cities: Jackson Hole, West Yellowstone, Gardiner, and Island Park.
What is open:
Old Faithful
Grand Canyon on Yellowstone
Yellowstone Lake
Yellowstone River
Hayden Valley
Mammoth Hot Springs
Noris Geysers Basin
Lower Geyser Basis
Beware of: Grizzly bears
Another place that gets hot as hell in the summer is the Yellowstone National Park.
Although it meets more than four million visitors annually, they all come in winter, spring or fall.
The national park is actually 'placed' on a huge supervolcano that can spew ashes on thousands of miles around if erupts.
Therefore, we should be very careful with mother nature.
It's home for grizzly bears and buffalo so you should be very attentive and avoid the wild areas of the park.
And never ever come close to the buffalos.
They are too dangerous and they can help you to create a good selfie which will be your last one, in fact.
24. Glacier National Park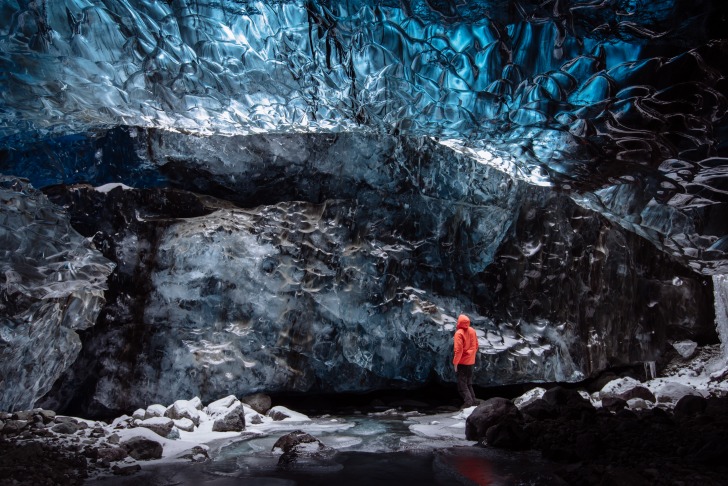 When to go: Mid-Spring, Summer, and Early Fall
Major city: Whitefish and Kalispell, Montana.
What is open:
Going-to-the-sun road
Avalanche Lake Hike
Cracker Lake Hike
Two Medicine Lake
Logan Pass
Bird Woman Falls
Paddle Boarding
Fly-Fishing
Your trip to the Glacier National Park is worth your time and savings.
A few reasons to name are the possibilities to hike in the most stunning areas, see the nature that is isolated enough and really wild, and take the famous Going-to-the-sun road.
Just imagine there are over 700 miles in trails that you can take to reach solitude and magical wilderness.
This park is so welcoming of hikers and backpackers.
25. Mt. Rainier National Park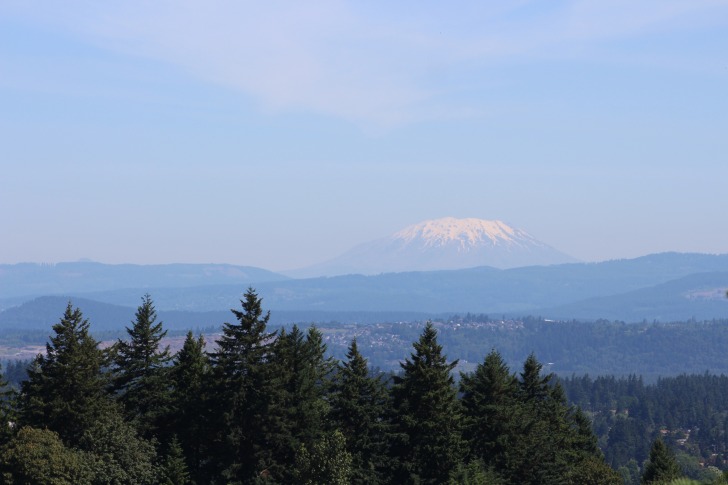 When to go: Year-round
Major City: Seattle
What is open:
Nisqually Vista Trail
Lakes Trail
Bench and Snow Lakes Trail
Skyline Trail
Skiing
For years Mt. Ranier National Park has preserved its greenery and freshest air.
With so many glaciers, forests, and rivers, the park can't be other.
The weather conditions make it a real gem among the other national parks of the United States.
In plus, a number of locals visiting this park exceeds the number of tourists.
This means the national park is attractive and homelike.
It is good for skiing and other winter sports too.
What to Put in Your Backpack?
Everything depends on the time of the year you have chosen for your travel.
Generally speaking, we can recommend putting some universal things that you will need at any season.
They are a high-quality backpack, a hammock, a sleeping bag, a jacket, a headtorch, and a small stove.
We guess you understand the danger of campfires in so large-scale national parks.
How to Stay Safe?
First and foremost, our recommendation is to get yourself a travel insurance.
National parks mean wildlife, marshes, wild animals, insects, and poisonous plants.
Traveling with no insurance in such places is simply unreasonable.
In terms of prices for medications and hospital treatment prices in the US, life insurance seems to cost broken money but will save your life.
Before You Leave
Save Nature
Most of the national parks on our list, if not all, adhere to the Leave No Trace principles.
Wherever you are, keep the area clean for the tourists that come after you.
A few easy steps will save nature for other generations.
We wish you to seize enjoy the moment in every corner of the US's top 25 national parks.
Of course, you have to travel a lot to see them all, but having explored all the wonders of at least one or two parks would be an unforgettable experience.
Enjoy natural wonders!