Tennessee has more than 50 absolutely beautiful parks all over the state.
Each of these parks can offer you a bunch of exciting activities such as hiking and water activities as well as some gorgeous views of waterfalls, lakes, and gorges.
In fact, it can be pretty hard to make a final choice when you have such a variety of great options.
In this article, we've prepared for you a list of the most amazing parks in Tennessee that you'll like for sure.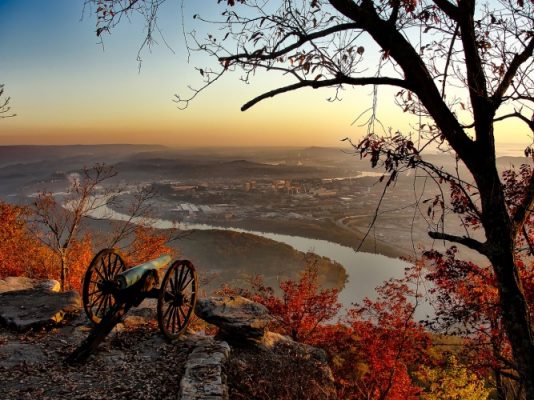 Roan Mountain State Park
The Roan Mountain State Park is located right near the Tennessee-North Carolina state line.
This gorgeous park occupies more than 2 000 acres and has the Doe River surrounded by gorgeous nature.
There is a bunch of hiking and bike trails so you can enjoy a bunch of stunning views and fresh air.
Also, it's a perfect place for fishing and swimming.
Fall Creek Falls State Park
Fall Creek Falls is not just a beautiful park.
There you can find one of the biggest waterfalls in the country that is at 245 feet high.
If you want to enjoy the waterfall view, start your journey from a walkway along Cane Creek.
At the end of this route, there is a waterfall base waits for you.
It's absolutely beautiful place to see but be aware of tons of splash-back so make sure to take some raincoat.
Also, there are some other absolutely beautiful waterfalls and gorges around the park as well as numerous hiking routes.
Moreover, you can enjoy some great water-based activities in the park.
There are some great activities that aren't available in most other parks such as zip line adventures and horseback riding.
Big Ridge State Park
Big Ridge State Park – it is an amazing and beautiful woodland in the Appalachian ridge.
Right in the center of the park, there is a huge stunning lake where you can try such activities as boating, kayaking, and swimming.
Also, there is a variety of beautiful hiking trails as well as great camping spots.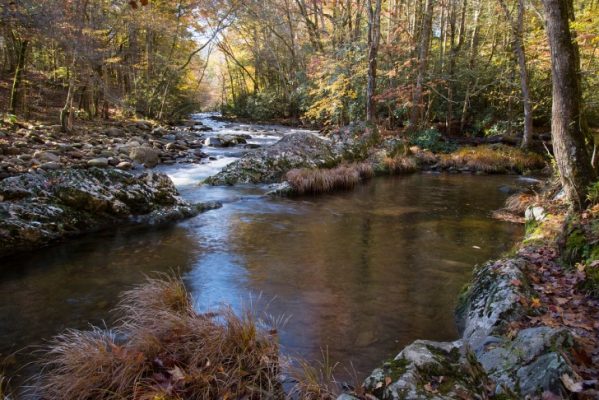 Montgomery Bell State Park
Located in Dickson County, Montgomery Bell State Park – is not just a park but a historic destination related to the iron industry boom in the state.
Nowadays, the park occupies about 4 000 acres of absolutely stunning woodlands.
This park is one of the most popular places for some weekend trip.
Also, there are lots of really beautiful hiking as well as biking trails.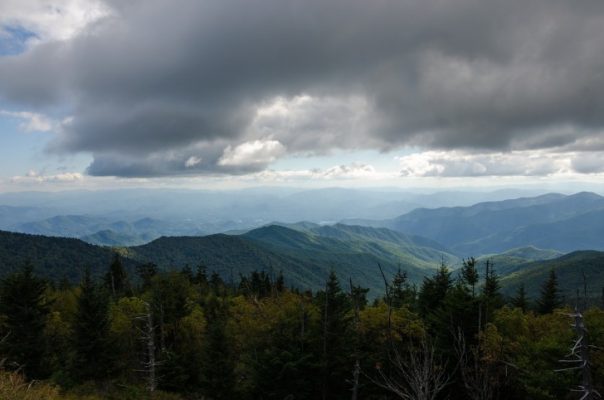 Pinson Mounds State Park
Pinson Mounds State Park – it's an exciting historic destination with absolutely beautiful nature.
There are 15 prehistoric Native American mounds that were used by ancient people for ceremonies, rituals, and burials.
If you want to learn more about the place, you can visit the local library.
In case, you feel like having some active weekend, you can explore one of the local hiking trails.
To say the truth, there are numerous options for hiking and some relaxing time surrounded by nature.
Rocky Fork State Park
The Rocky Fork State Park is one of the most amazing parks in the state that is located in the heart of the Appalachian.
This place can offer you not only some gorgeous views but also some great activities including biking, hiking, horseback riding, and wildlife watching.
The ecosystem in this park is really stunning so you have an opportunity to see lots of various animals so don't forget to take your binoculars.
Also, there are lots of beautiful cascades and streams.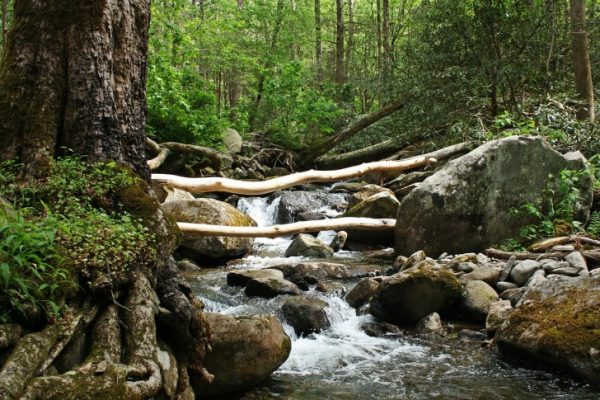 Frozen Head State Park
Frozen Head State Park is known for its chilly weather and lots of snow that covers the park during winter months.
When the park is covered with snow, you can explore one of the local hiking routes that offer some magnificent views.
There are numerous waterfalls, cascades, and streams.
Also, there is a variety of amazing camping spots and hiking routes so you can have some great time.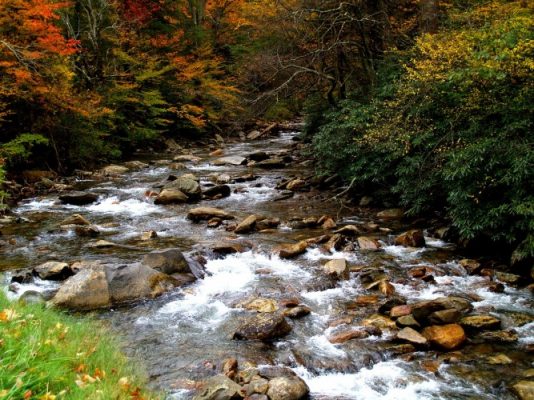 Before going hiking, make sure to prepare some maps and equipment to make your trip not only exciting but safe as well.