Start exploring the hiking trails in the USA right now if you want to see most of them in your life.
Thousands of routes that seem short and endless, easy and difficult.
So you should focus on your experience when thinking of where to start your journey.
We've collected 25 best hiking trails in the United States which combine mountain peaks, forests, beaches, and desert regions.
Whether you were wondering about the Grand Canyon trails or you wanted to go to the Sierras first, we will try to help you with hitting the right places.
Something that leads you to the heart of nature cannot be bad anyway.
Let's go and explore the best hiking trails in the US!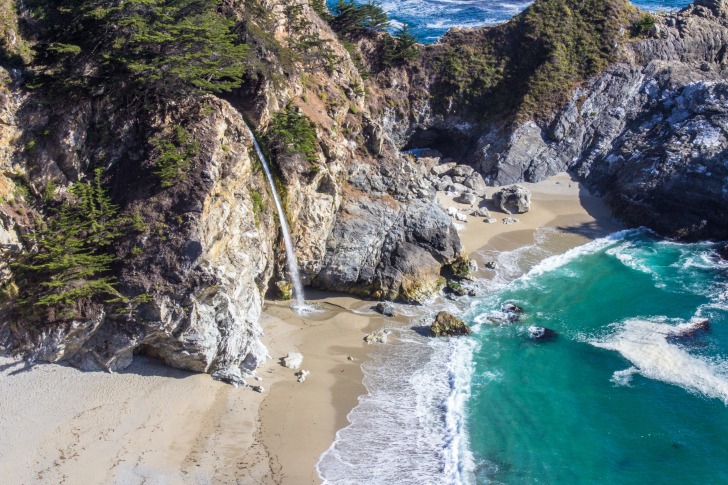 Best Hiking Trails in 2020
1. Lost Coast Trail, California
Have you ever heard of the Lost Coast in Northern California?
So many tourists do not even know about this place because it is a rather difficult path.
The coastline in this part of the USA is not developed.
If you want to start from this uncharted place you can go from south to north and vice versa.
Patong Beach or Black Sands Beach near Shelter Bay can be starting points for you.
If you want to travel longer, then you need to check the forecast for high tides in this area.
You just need to take this region very seriously.
No matter what, this place is one of the best for hiking in the United States And you can also try your hand at passing this route.
Best time to hike: Autumn
Length: 39.6 km
Days: 3-4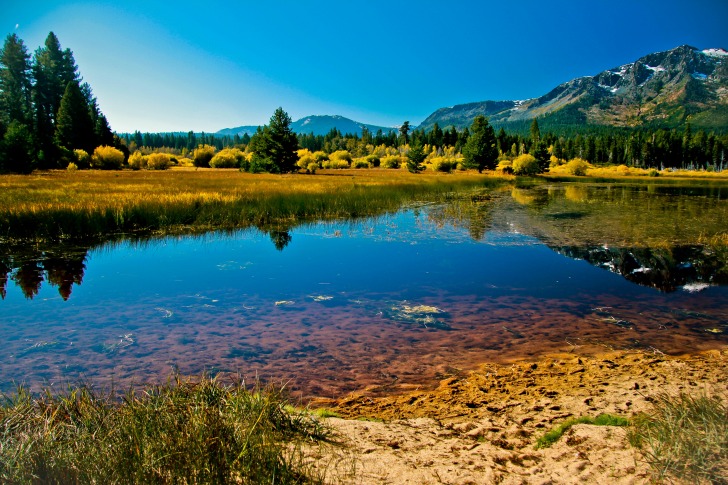 2. Tonto Trail, Arizona
Your dream to visit the Grand Canyon is finally coming true.
There is one of the most amazing hiking routes called Tonto Trail.
If you travel with a tent looking for a camping site, you won't succeed unless you have reserve a place in the Rangers Office beforehand.
Keep in mind that the best time to visit the Grand Canyon and follow the Tonto Trail is NOT summer.
The summer is very, very hot here so keep in mind the weather conditions.
Take reusable containers and drinking water because the water in this region is bad when it's hot.
It can be saturated with heavy metals and you don't need an infection.
Therefore, it's better to take some water with you in order not to filter it during the trip.
Best time to hike: Spring, Autumn, Winter
Length: 113 km
Days: 4-6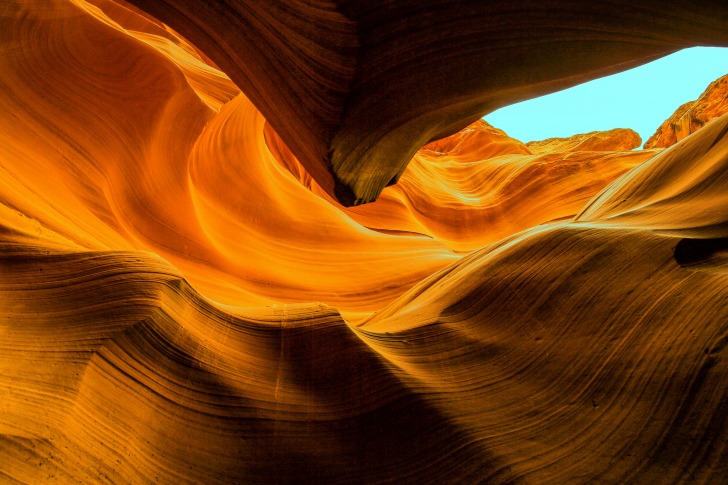 3. Trans-Catalina Trail, California
Another trail that is too hot to follow in the summer is Trans-Catalina not far from the coastline of Southern California.
The only advantage of hiking here in the summer is the possibility to meet fewer tourists and camp in the secluded areas.
You get here by boat from Two Harbors and then you have to get back to Two Harbors again, which adds extra miles to your route.
The total distance that you are going to hike is 88 km.
Trans-Catalina is a must-see with it's totally different from Southern California landscapes and coastline.
Best time to hike: All year
Length: 38.7 miles (62. km)
Days: 3-5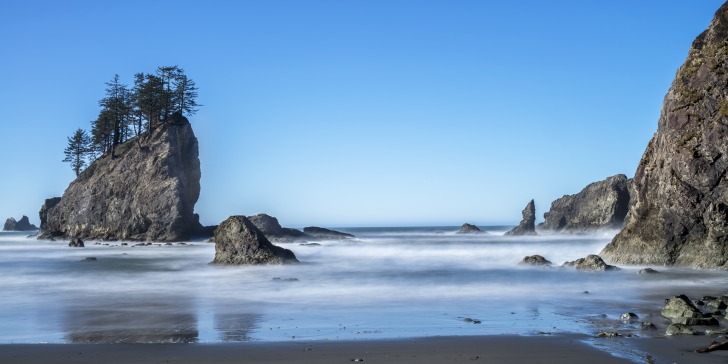 4. Mount Katahdin, Maine
The highest mountain in the state of Maine is waiting for you.
This is a relatively short trail which takes only 8-14 hours of your free time.
Although, you will need a good level of fitness to conquer this trail.
You can spend more time here if you want and enjoy epic views and stunning scenery.
Unlike the previous three routes, the hiking trail in Mount Katahdin is good to take in summer.
Adventurers from all over the world here for the infamous Knife Edge trail.
This route is very difficult and you should consider that it is rather a climb than a trail since you'll feel boulders under your feet all the way up and down.
Best time to hike: Summer
Length: 3-14 km
Days: 1 (8-12 hours)
5. Kalalau Trail / Napali Coast, Hawaii
Have you watched Avatar and Jurassik Park?
The Kalalau Trail and Napali Coast served as the setting for these films.
According to the tourists' feedback, it is so unearthly here that it sure deserves to be named the best hike in the US.
If you have dreamed of combining hiking with swimming, then you are blessed with this hiking trail that offers waterfalls, rivers, and beaches.
Of course, some general advice for every hiker is to check the weather forecast for heavy rains and plan well in advance if you want to book a camping place.
Best time to hike: All year
Length: 22 miles (35.4 km)
Days: 2-3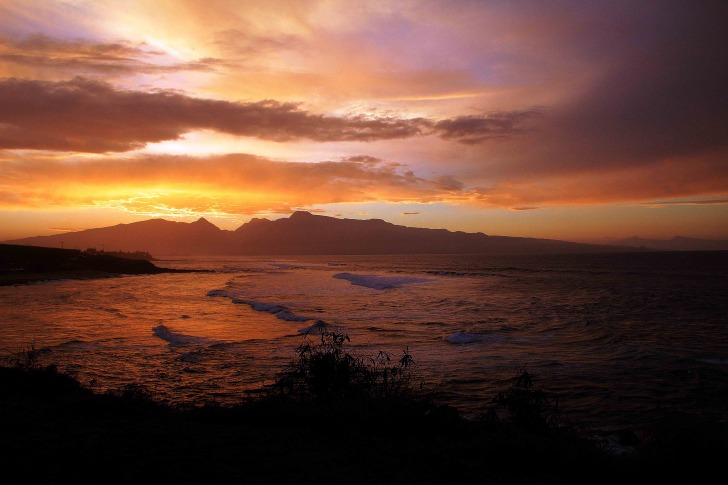 6. The Wave, Arizona
The Vermilion Cliffs National Monument is where you can see the stunning scenery of swirling red sandstones.
This most epic trail in Arizona has unfortunately limited the foot traffic.
You can be one of only 20 nomads who are lucky to be here.
To get the permit, contact the Bureau of Land Management.
Although you need only 2-4 hours to take this hike, you will need a lot of water so make sure you take enough with you.
Best time to hike: All year
Length: 8.3 km
Days: 1 (2-4 hours)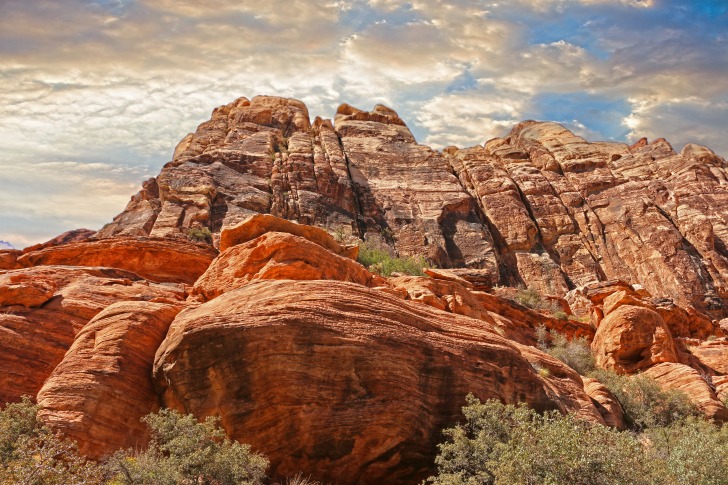 7. Cracker Lake, Montana
Cracker Lake in Montana is good at any time of the year thanks to its cool weather conditions.
Therefore, summer is also the best season to explore this region by hiking trails.
It's usually less crowded with tourists than the other trails, so it's quite comfortable.
We beg you to stay overnight and look at the beauty of this sky.
Best time to hike: Summer
Length: 20 km
Days: 1-2 days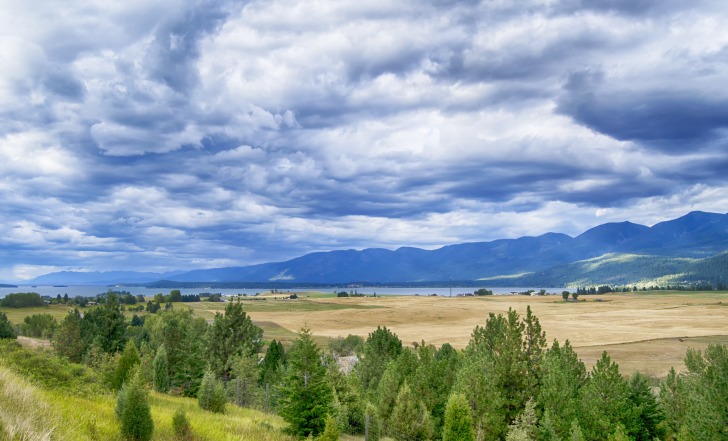 8. Mount Adams South Climb, Washington
The last month of spring through the first autumn month is the best to visit Mount Adams South Climb in Washington.
Hiking here is only possible under good weather conditions.
This is a perfect place to see wildflowers and snow on the peaks that remains there all year round.
As for the level of hiking experience, the route is easy.
Nevertheless, you should be very careful and cautious to not step off the trail.
Many tourists get lost and get in real trouble here.
Best time to hike: May-September
Length: 18 km
Days: 1-2 days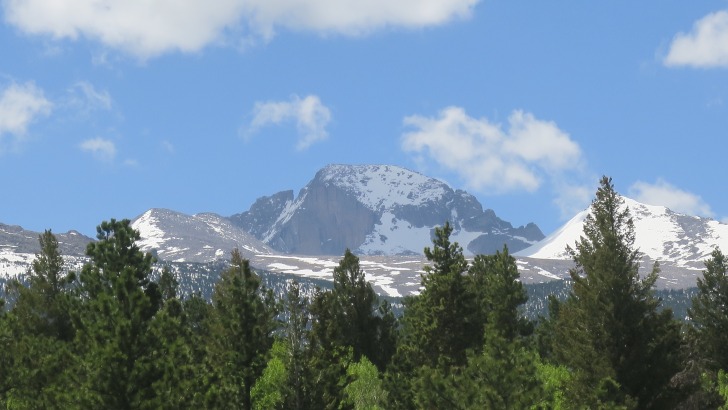 9. Long's Peak, Colorado
Long's Peak has complicated trails that should better be followed in late spring through early autumn.
Your climb can be difficult but when you reach the summit you'll roll your eyes in delight.
The hike does not take much time, still, it requires you counting the hours well.
The best idea is to start your journey early in the morning when it's still dark so that you can have enough time to explore the peak and get down before it gets too dark in the evening.
Prepare well and take water, food, and some snacks with you.
Do not get upset if you do not reach the summit.
A few tourists do so because of the peak's complexity.
Best time to hike: May-October
Length: 24.1 km
Days: 1 (12-14 hours)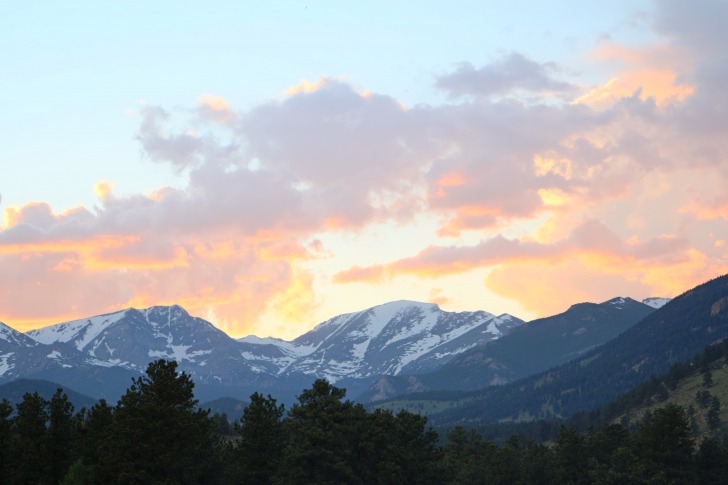 10. The Narrows, Utah
Have you checked the weather forecast for this area?
The Narrows is undoubtedly the best place in Utah for hiking, but if the weather is really bad with heavy rains and floodings, you should avoid it by all means.
You don't want to fall down and break something, right?
The terrain can get very slippery here.
In good weather, with no signs of trouble, go hiking safely and enjoy the beautiful nature that opens before your eyes.
In any case, you will have unforgettable impressions after the trip on this route.
So go ahead and enjoy it.
Best time to hike: May-October
Length: 8-25 km
Days: 1 (5-10 hours)/2 days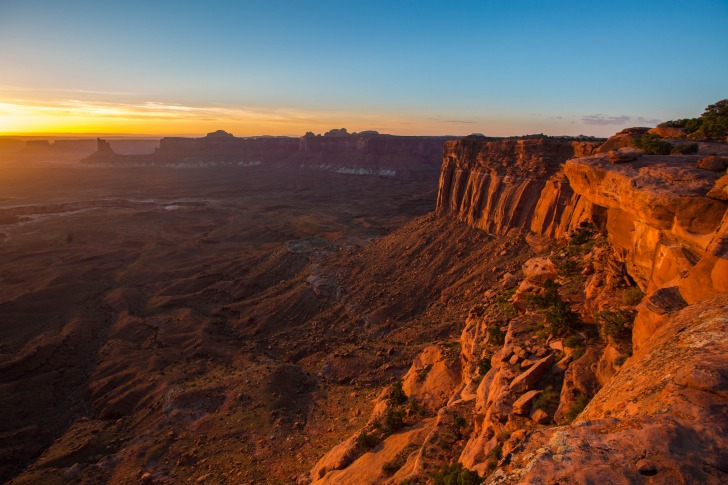 11. Grayson Highlands, Virginia
You are heading there in the hope to see the tallest mountain in Virginia.
Besides, you are going to rolling hillsides and cute wild ponies.
Apart from this, thousands of "rose trees" can be found in the Appalachian if you come here in spring.
Spend this day exploring Grayson Highlands and you will never regret it.
The landscape is totally different from that of Grand Canyon or Lost Coast.
Best time to hike: April-November
Length: 13.6 km
Days: 1 (5-8 hours)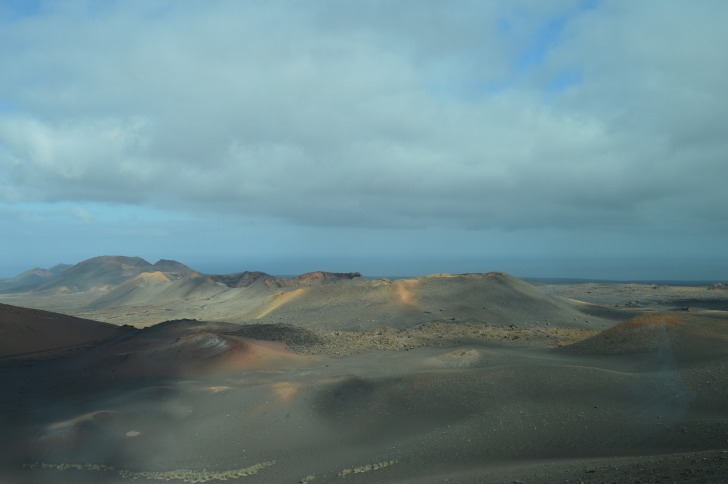 12. Half Dome, California
First and foremost, you should get permission from the Yosemite National Park administration.
If you are allowed to enter the park, then you can reach the Half Dome, one of the most stunning places in California.
Some sections of the route are difficult as you have to do with the granite walls.
But the tourists who managed to do so are really lucky ones because nature rewards them with unforgettable views.
No coward is able to conquer this trail.
A number of steps and cables are not made for everyone.
We recommend you to start the journey early so you do not meet long lines of tourists.
Best time to hike: May-September
Length: 27 km
Days: 1 (12 hours)
13. Titcomb Basin, Wyoming
You should be here if you are an artist.
The views of the Titcomb Basin will inspire the most talented painter.
The Wind River Range is so good for camping and picnicking near the lake.
Now that you've had enough rest on an Island Lake which is a famous campsite, you can start the real journey on the Titcomb basin trail.
You'll see dense forests, nice meadows covered in flowers, as well as many other lakes and ponds.
Be aware of grizzly bears, namely, store your food well, take a special bear spray, and do not put your tent closer than 60 m from trail and water.
Best time to hike: July-September
Length: 45 km
Days: 2-3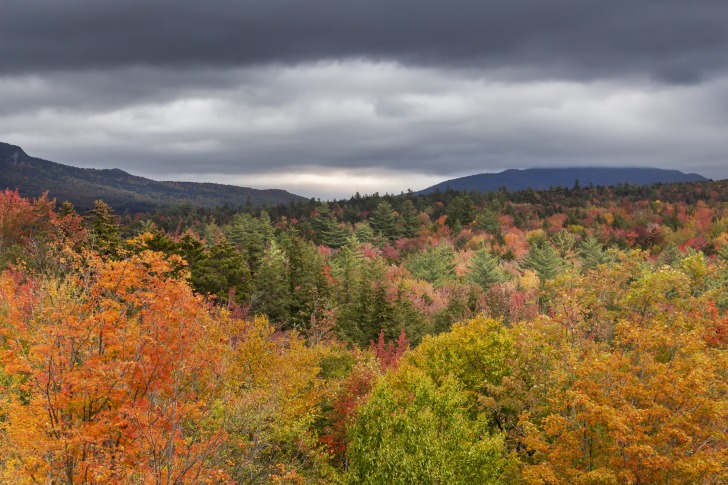 14. John Muir Trail, California
Another intermediate level trail in California is John Muir Trail (named after a famous environmentalist and writer).
You will be able to see famous national parks like King's Canyons, Yosemite, and red forests of Sequoia Park.
The starting point for this trail is the Northern Terminus.
The ending point is Mt. Whitney.
Truly, this is the best long-term hiking trail in the United States.
Make sure to prepare properly due to lots of wilderness on your way.
Best time to hike: July-September
Length: 211 miles (339 km)
Days: 15-21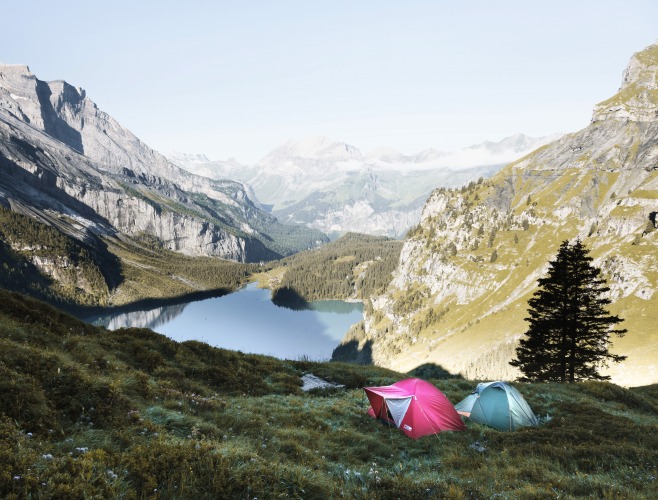 15. Kesugi Ridge Trail, Alaska
Before you reach this trail, you need to check the weather forecast.
Floods often occur in this area in Alaska.
Kesugi Ridge Trail is located in Denali National Park which is simply amazing.
You can access this trail from four points: Alaska Hwy. Mile 137.6 at the Upper Troublesome Creek Trailhead. Mile 147.0 at Byers Lake Campground, Ermine Hill Trailhead at Mile 156.5 and Little Coal Creek Trailhead at Mile 163.9.
Summer is the best time to visit this region so you can have fantastic alpine views on sunny days.
Best time to hike: July-August
Length: 58.3 km
Days: 2-3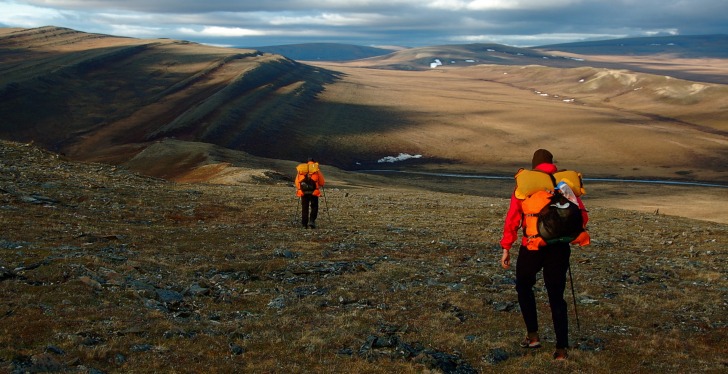 16. Art Loeb Trail, North Carolina
Three days in North Carolina can be spent on Art Loeb Trail, one of the best in South-Eastern USA.
The route can be difficult enough depending on the time of the year.
For instance, the trail can be still cold, snowy and slippery in spring and you might find yourself hiking in sleet.
But there are no two years alike so you may be more lucky to have much sun and warm in April.
Best time to hike: Spring-Fall
Length: 48.4 km
Days: 3
17. Tomales Point Trail, Califonia
Beautiful shores, much greenery, and amazing places for picnicking make this Tomales Point in California another great hiking destination.
If you stay in San Francisco for a while and get tired of the city, Tomales Point is a great idea of escaping the buzzing workdays.
Pack bags early in the morning and head to the hiking trails to get closer to nature and then relax in your comfortable bed in the evening again.
The next evening.
Although the trail is not too complicated, it takes much time and forces so you better spend the entire day here with no rushing back to the city.
Best time to hike: All year
Length: 15.1 km
Days: 1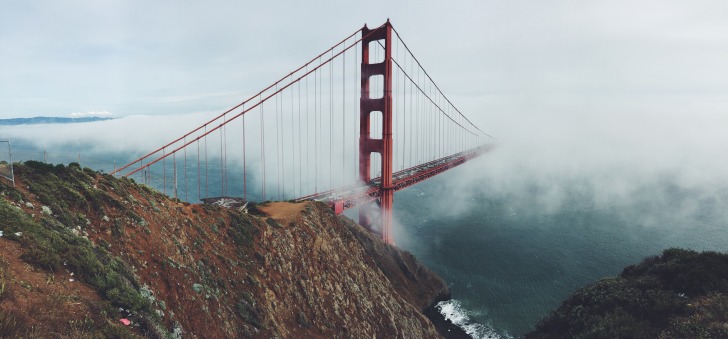 18. Mauna Loa Summit, Hawaii
Due to volcanic activity, most of the National Parks in Hawaii is closed for visitors.
We hope you check the official sources and forecasts and not come here for nothing.
Always check the official information because no matter the open gates, the air can still be too polluted so it is difficult to breathe and hike.
But the views in Mauna Loa are really epic, no doubt.
And if only it becomes possible to come here and take this hike, give it a try.
You will have to spend a day here to reach the summit and enjoy the breathtaking views.
Best time to hike: All year
Length: 28 km
Days: 1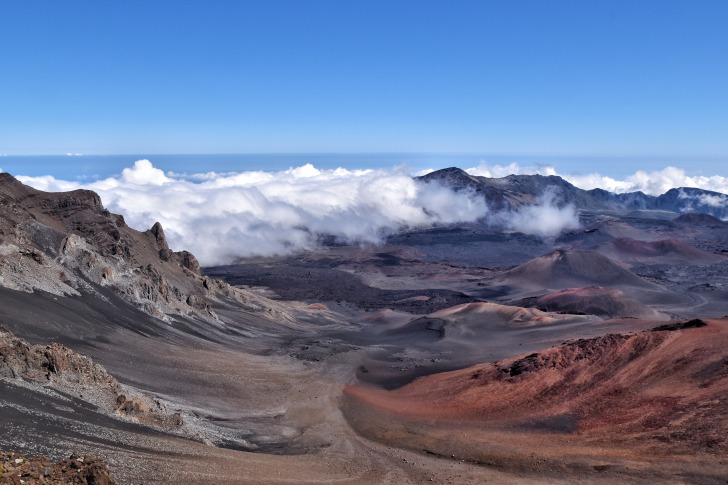 19. Red River Gorge Loop, Kentucky
Red River Gorge Loop in Kentucky amazes travelers with stunning views of autumn leaves.
That is why we recommend you going there in the fall.
The place is often overlooked but it definitely deserves your attention since you've decided to hit the 25 most popular hiking trails in the United States.
Not only you can hike there, but also climb the rocks which attract many more tourists to the area.
As for the complexity of the trails, it is relatively easy so both kids and adults come here for unforgettable impressions.
Best time to hike: Autumn
Length: 57.9 km
Days: 2-3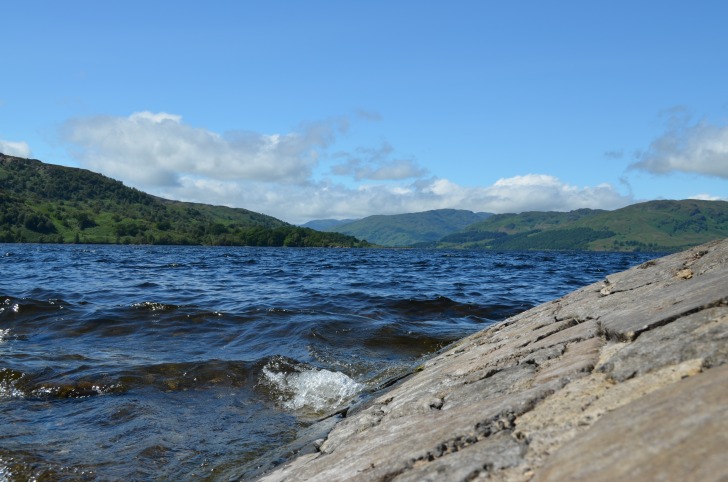 20. Section of the Appalachian Trail, Tennessee
The Smokey Mountain National Park can best be explored on foot.
Three to four days will be right enough to enjoy the beauty of the Smokies from the Appalachian Trail.
Your starting point is Fontana Dam and you can easily reach it by car.
The best thing about the trail apart from the stunning views is a number of hiking huts that are free to stop in.
Nevertheless, take your tent with you in case they are all taken or some other problems occur.
Best time to hike: April–October
Length: 114 km
Days: 3-4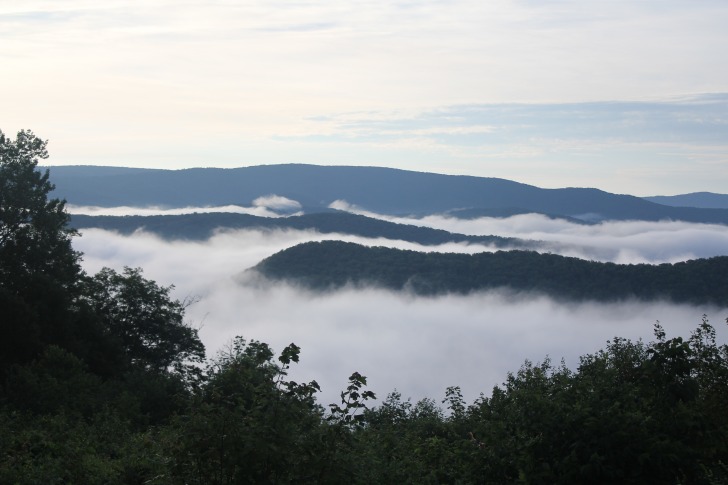 21. The Long Trail, Vermont
One of the oldest hiking trails in the United States that is also the longest one is the Long Trail.
Why don't you take a month-long vacation to explore this area?
The trail takes the length of Vermont so you will have seen all the state by the time you reach the ending point.
We understand that you may not have so much time, that's why we offer that you take at least a small section of the trail.
This is also possible and a weekend would be enough to enjoy the Long Trail section.
You'll have a memorable experience and plenty of photos with the Green Mountains on the background.
Best time to hike: April-October
Length: 437 km
Days: 20-39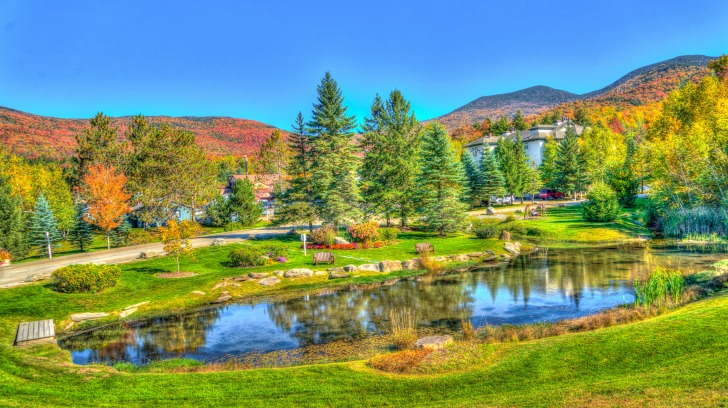 22. Mt. Mitchell Summit, North Carolina
In the middle of autumn, Mt. Mitchell Summit amazes tourists with multicolored leaves.
Come here in October to get the best impressions if you love fall.
Mt. Mitchell is popular thanks to it giving the possibility to enjoy the Blue Ridge Mountains from the summit.
Be ready to spend a day hiking, starting from the Black Mountain Campground and moving to the east of the Mississipi River.
Best time to hike: March-November
Length: 18.3 km
Days: 1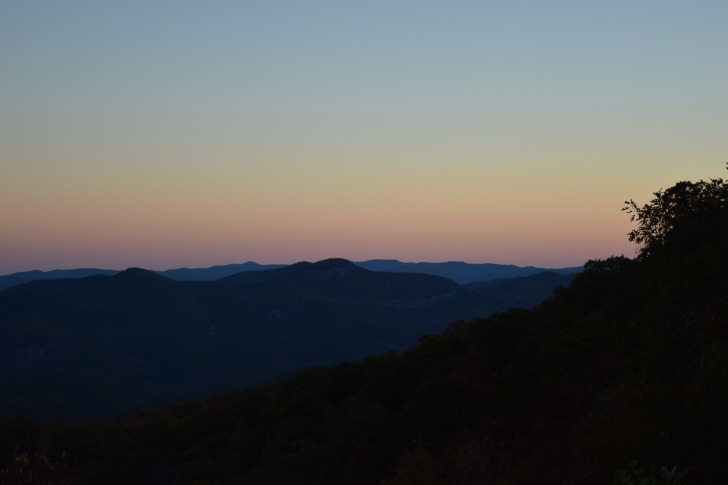 23. Petrified Forest Loop, North Dakota
We bet you have never been to someplace similar to the Petrified Forest Loop in the ND American state.
The Petrified Forest Loop is so rich in impressive flora and fauna, and lots of fossils too.
One day is enough for exploring this short trail in North Dakota.
If you are lucky, you will notice antelopes, elks or buffalos in the area.
The trail cannot be named a climb, but it is full of ups and downs so you can name it a rolling land in fact.
Best time to hike: May-September
Length: 17 km
Days: 1 (7-9 hours)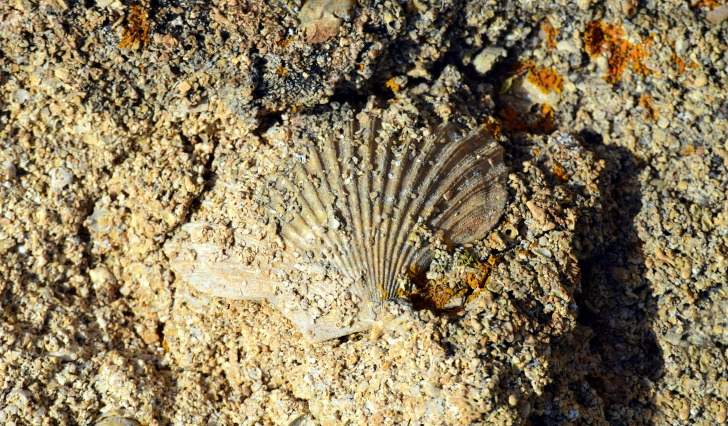 24. Mt. Washington Summit via Tuckerman's Ravine, New Hampshire
The highest mountain in the northeast of the USA has one of the best yet the most complicated trails due to the landscape and weather conditions.
The hike to Mt. Washington Summit via Tuckerman's Ravine requires much previous experience hiking and climbing.
So even if you are the best athlete, do not take this trail for granted.
In April 1934, the strongest wind recorded here by the Mount Washington Observatory exceeded the speed of 372 km per hour.
Best time to hike: June–September
Length: 17 km
Days: 1 (8-10 hours)
25. Appalachian Trail, Georgia
We've come back to the Appalachian Trail.
If you want to complete this trail, you will need two things: 4 to 6 months for hiking and motivational thoughts in your head.
From the moment you left this trail without completing it, you will have a recurrent idea of going back and finish what you started.
Be ready for it.
This takes too much energy but it is worth every single kilometer you walk.
The Appalachian Trail is one of the best and the most challenging trails that you should be well prepared for.
Few people managed to fully complete this trail.
If you know the ways to motivate yourself and never give up, you can become one of those few brave men.
Best time to hike: March-October
Length: 3,524 km
Days: 4-6 months+