Recently, President Donald Trump signed an order according to which people for 7 predominately Muslim countries such as Iran, Iraq, Libya, Sudan, Syria, and Yemen cannot migrate to the USA.
Lots of people all over the country backlashed this order immediately and there were numerous protests in all major airports of the USA.
Politicians immediately voiced their disdain while citizens offered their help to immigrants.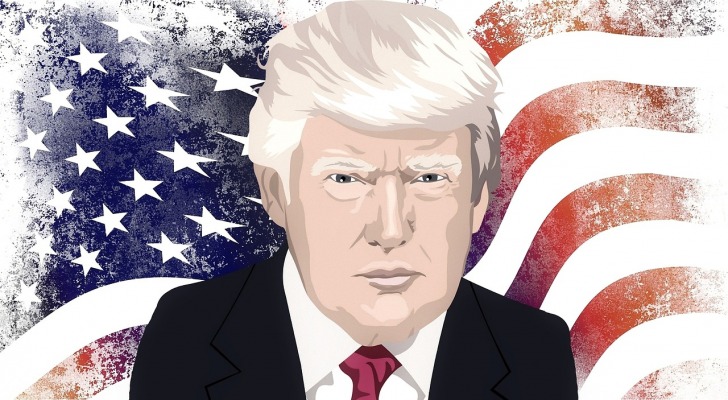 There was made a decision on an emergency stay so the temporarily block of deportation can be implemented.
Nevertheless, there is no certainty about the longevity of this block nevertheless lots of people around the country support affected groups.
Also, there are lots of big corporations and businesses that support people who suffer from the 'Muslim Ban'.
All these companies not only officially oppose the executive order but also provide some actual support to people as well as some other actions against the ban.

Airbnb
AirBnB's CEO, Brian Chesky published a Tweet and said that this order is "not right" and addressed his followers asking them to support those people who were affected by this order.
Also, he mentioned that the company is ready to provide accommodation to refugees and other people banned from the USA.
As a result, the company started a new development so people can offer housing for free to people who suffer from the migration ban.
DoorDash
DoorDash started a campaign 'We Stand Together' that aims to stand against Trump's order and support those who suffer from it.
With the help of this program, refugees and immigrants can get some legal support they need.
Any refugee can contact the company directly and get info about legal support and places where they can get it.
The company's CEO, Tony Xu, published a Tweet that sais that they are going to deliver some free food to all advocates that 'support immigrants and refugees.'
Expedia
Expedia's CEO, Dara Khosrowshahi, called Trump's decision "the worst of his proclivity toward rash action versus thoughtfulness."
Khosrowshahi is an Iranian immigrant and he said "Ours is a nation of immigrants. These are our roots, this is our soul. All erased with the stroke of a pen."
The company released the very touching video that highlights its position and attitude towards the issue and once again demonstrated the company's focus on globalization.
Google
Sergey Brin who is one of Google founders participated in the Immigration Ban protest that took place at San Francisco International Airport.
In such a way, he wanted to show his support to those who suffer from this ban.
Later, the company started its largest crisis campaign and created a $4 million fund to support immigrants and pay companies that offer legal support.
There are such companies as ACLU, Immigrant Legal Resource Center, International Rescue Committee, and UNHCR.
Lyft
According to the official statement on the company's website, Lyft wants to donate $1 million to ACLU in order to fight against the ban and support immigrants as well as other people who suffer from injustice.
The company's CEO opposed the ban immediately.
Starbucks
Starbucks CEO, Howard Schultz addressed his employees and asked him to "neither stand by nor stand silent" and oppose the Administration's decisions that affect people's liberty.
Starbucks started a campaign against Trump's order.
According to it, the company is going to continue hiring members of DACA.
They want to hire 10 000 refugees in the next 5 years.
Also, the company wants to develop its relationship with Mexico and keep them reciprocal and positive.
Moreover, despite the repeal of the Affordable Care Act, the company aims to provide healthcare to all its employees without any exception.
TripAdvisor
TripAdvisor CEO, Steve Kaufer, stood against Tramp's order and called it "heartless and discriminatory" as well as "against the principles that make our country great."
Also, the company offered support to refugees who need help with resettlement.
Moreover, TripAdvisor donated $5 million to support refugees in the nearest future.
The company also provide support to the International Rescue Committee and Mercy Corps.