Would you like to travel the world and make money at the same time?
Now that is possible.
We know at least 36 jobs that will allow you to travel to different countries around the world.
You will enjoy your journey of life without having to sit in the office from 9 am to 5 pm.
You can get paid and get some fascinating experience too.
If you do not want to make mistakes and if you want to make money when you are in a foreign country, read on.
We know how to avoid obstacles and turn your life to a successful and rich journey.
Keep reading to learn more about different possibilities and chances that life can give you while you are traveling.
These 46 jobs are available to anyone who has decided to turn their life into an incredible network of connections and experiences.
Read on if you want to be successful like thousands of travelers just like you.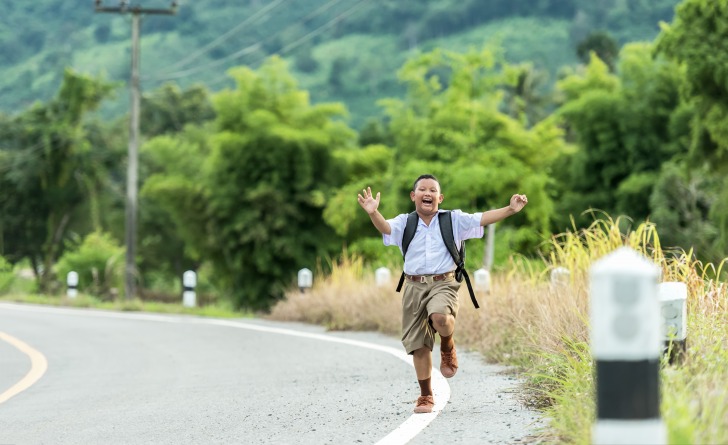 What Can You Do?
Depending on your abilities and qualifications, you can choose from several types of travel jobs.
If you're a digital nomad or a traveling family or a backpacker or any other kind of traveler, keep in mind that some of the jobs can be easy but the others are rather tough.
Nevertheless, you will have the chance to get money right away and cover all your needs overseas.
And that is inspiring.
Good News For Digital Nomads
You choose your destination, create your own schedule, go to the cafe, a hotel, a restaurant, a railway station, or a field – and make money.
A digital nomad is free to choose the place, the time and the conditions that would inspire him in his travels.
You need a few hours a day to manage all your tasks.
And the coolest thing is you do not have to report to the director.
You are the boss.
If you want to make millions a year while traveling the world and living a life of your dream, follow us in this journey and learn how to go from blogging to millionaire.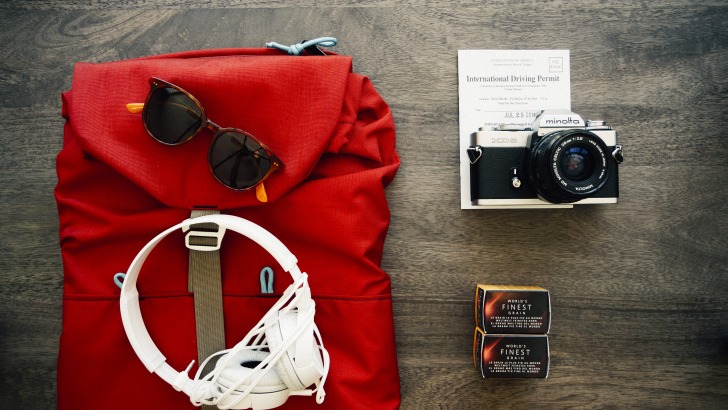 Nice Ideas For Backpackers
Digital nomads have to start from a certain point and invest their time and money to reach the six-digit number of earnings.
Although, there's a category of travelers who do not have so much time to wait for the journey of a lifetime or investment things.
Then there are a few cool ideas for backpackers who want their money here and now.
No doubt, you will have to get some tasks from the locals.
Sometimes these jobs are not so clean or fun (like construction or farming).
But you get your money and move on.
You do not need to stay longer, to settle down and become an ex-pat.
No, these small jobs are for you to keep traveling to a new country for a pack of new emotions and working a little bit there too.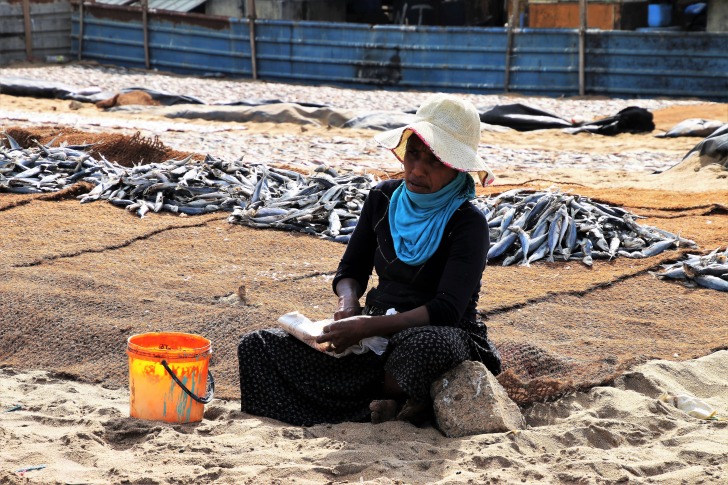 TOP Travel Jobs For You
1. Start a Travel Blog
So many couples and single travelers around the world post their stories of success.
They tell about how they started their travel blog and became free to travel to their dream places.
Apparently, you can learn to start and successfully run your own travel blog to transform your life.
However, most of the time you will find it difficult to cover everything that a high-quality travel blog needs.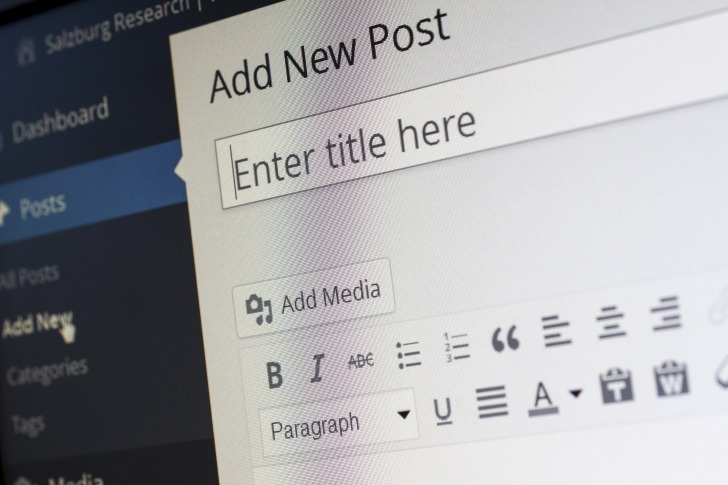 Nevertheless, it is worth starting because there is no traveler in the entire world with the views and experiences similar to yours.
If you know a little about copywriting, SEO, managing social media posts, then blogging will not be a tough job for you.
The modern cyberspace will be your tool to realize the dream of traveling without end.
2. Become an English Teacher
If you speak English fluently, you can become an English teacher abroad.
You do not necessarily need to be a qualified teacher.
Of course, you are more likely to teach English to others if this is your mother tongue.
Although, many Asian countries invite language teachers from the countries which do not have English as an official one.
It's superb if you have a certificate like TEFL or TESOL.
That will help a lot.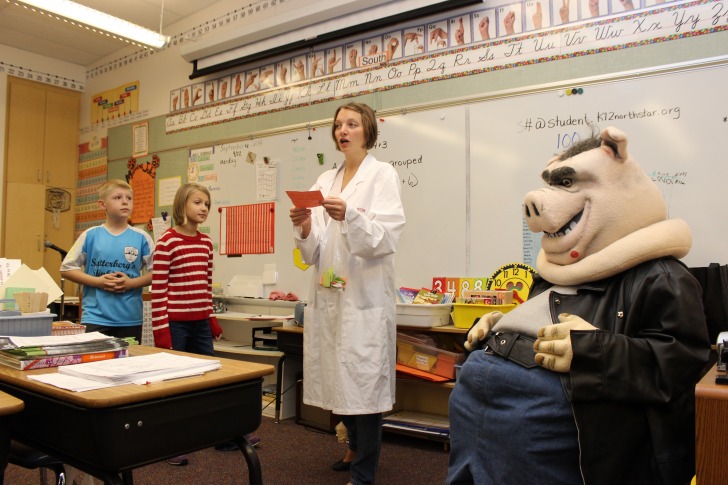 You will make less money teaching English without having obtained the above-mentioned certificates, but you can have more freedom and flexibility teaching online.
Imagine you are in Australia and your students are connecting to your online classroom from China, Ukraine, Russia, France or Malaysia.
While you are anywhere in the world, enjoying the sun in a hammock or breezing fresh winds at the rock (where you have the Internet connection), you can teach English.
It's freedom and instant extra money to your credit card.
3. Ship Products
They call it dropshipping.
It's a legal way to make money online.
You create a website, store items and ship products directly from a seller to a customer.
The scheme is this: the seller receives the order on the site from the buyer.
The buyer pays the full price of the goods and delivery.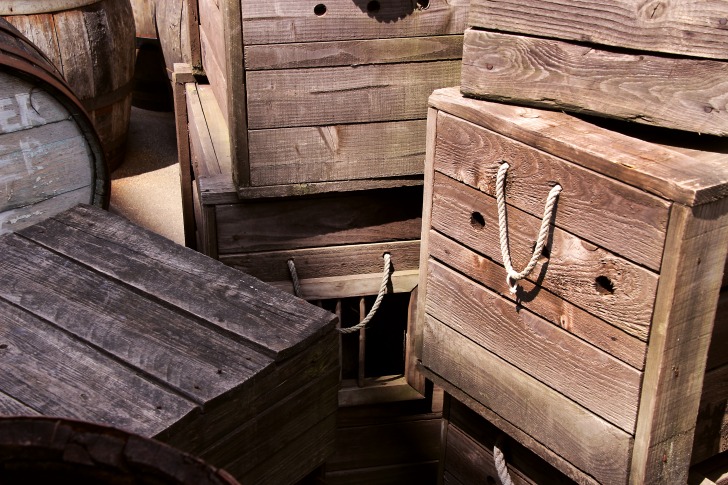 The seller sells the goods to you at a wholesale price and pays for the delivery.
As a dropper, you send the goods to the buyer.
This kind of business is still successful in 2019 and many nomads and backpackers take this chance to make some extra.
4. Recommend Services
Have you heard anything about affiliate marketing?
You can choose any company the produces goods or services and become their affiliate manager.
They will pay you a commission from every customer who reads your advertisement on the website and uses the service or product.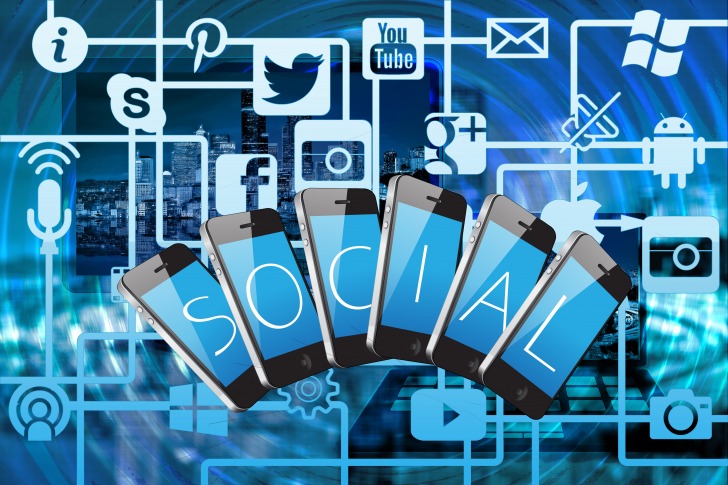 5. Bet On Cryptocurrency
This one is for thick-skinned.
But once you are into this and know all the pros and cons of the business, cryptocurrency day trading becomes an exciting yet risky way of money-making.
Get ready to lose before you win.
At the end of the day, you win rather often.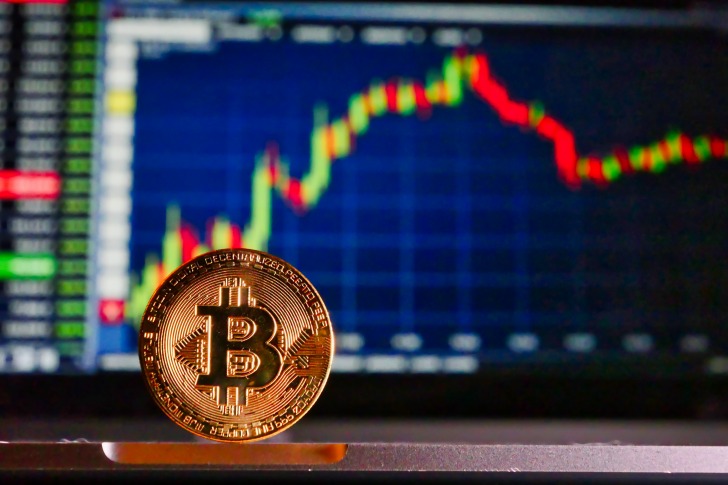 6. Teach Scuba Diving
If you are more like a teacher than a diver yourself.
This is so exciting that you can teach other travelers to make their first little steps to becoming a successful backpacker or digital nomad like you.
In the ocean coast of Thailand or the Phillippines, teaching scuba diving is very fun.
All that you need is to get a certificate of a professional scuba diver instructor.
It pays well.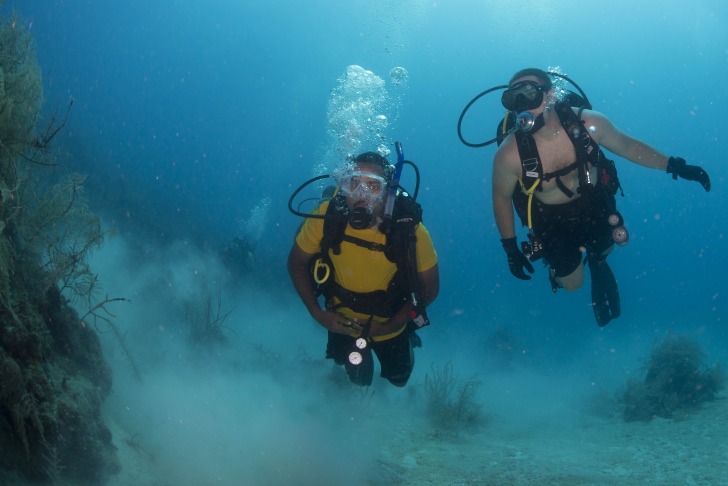 7. Train Surfers
You can do this job while traveling.
If surfing is something you enjoy and can do well, then teach others to catch waves conquering the wind and the waters.
Think of the people that you will meet.
They will pay you money for being able to look like their cool instructor and traveler you are.
Surfing training is not so expensive like scuba diving, but this is another great opportunity to relax, entertain yourself and make money while traveling.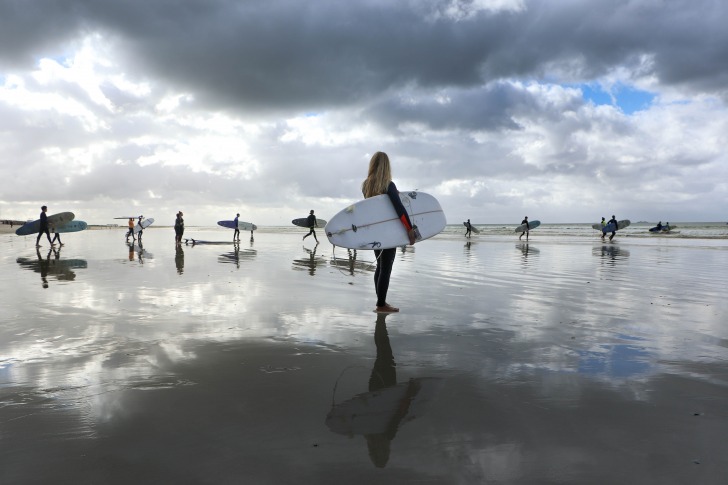 8. Give Yoga and Fitness Lessons
Oh, these women on maternity leave, single beauties, and business ladies are so much fond of yoga and fitness.
Sure, these two categories of women meet at yoga classes and fitness clubs.
They organize special yoga and fitness tours to warm countries to enter nirvana at the beach of the ocean or the sea.
And that's where you catch them and make a little money giving classes while you are on your own journey.
Get certified, become a traveling yoga or fitness instructor, and get them all trained physically and mentally.
9. Rent Your House
Can you buy a house abroad in some fantastic place that most travelers would love to stay in?
Be it a log house in the woods of Oregon, or a luxury apartment in Greece, your little cottage will bring you big money.
Another idea that requires your savings yet pays off well.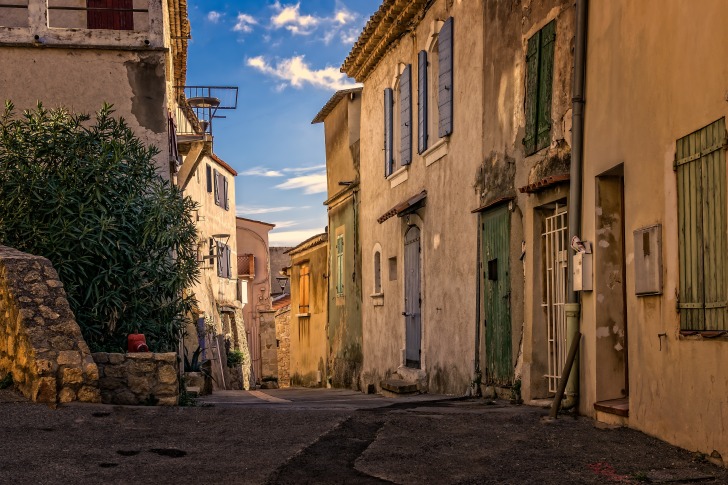 10. Get Hired On a Boat
An adventurer sitting deep in your heart for years claps hands and says, 'Let's do it together'!
If you think the previous travel business ideas are for losers, take the chance to become a desperate sailor who makes money to live and travel.
You can ask for any job on a cruise liner, a sailboat or a yacht.
By the way, if you want to become a great crew member and sail for months, you can even take some classes from a Yacht School.
Search online before you start your journey expecting to work on a ship.
11. Promote Events
Why don't you become one of those bearded guys or girls with careless bunches who come here and there promoting a summer music festival?
You can join a company that organizes parties and promote them on social media, on your website or travel as a volunteer representative.
The event companies usually open several offices in different countries and you can have a very flexible schedule that will give you an opportunity to both promote and visit the events.
You can then call yourself a brand ambassador for a tour company.
As an ambassador for such businesses as Stoke Travel, for instance, you usually get free accommodation, meals, lots of new fun acquaintances and so on.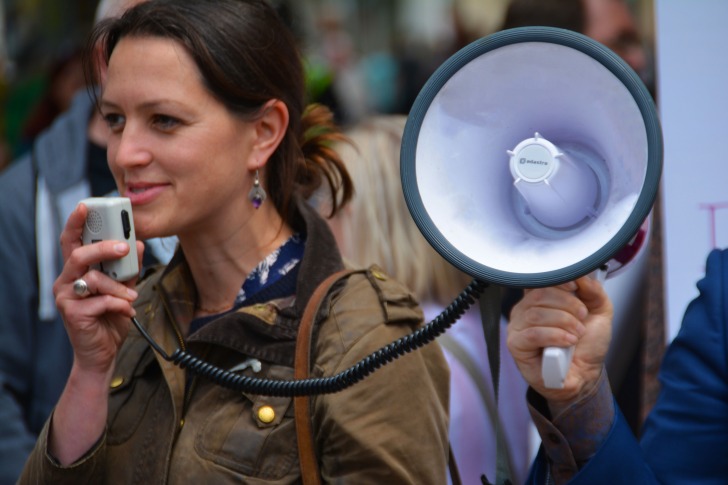 12. Become a Cruise Ship Employee
We bet you have a friend or a friend's friend who travels the world working on a cruise ship.
Indeed, this is a good way to see many countries in different time zones and latitudes.
Yes, it is tough at times when you have to spend all your time without land underfoot, but you will get used to it.
On one hand, the cruise ship gives you lots of opportunities from working as a bartender to becoming part of a music band on board.
On the other hand, this is a great way to save money because you literally have no bills.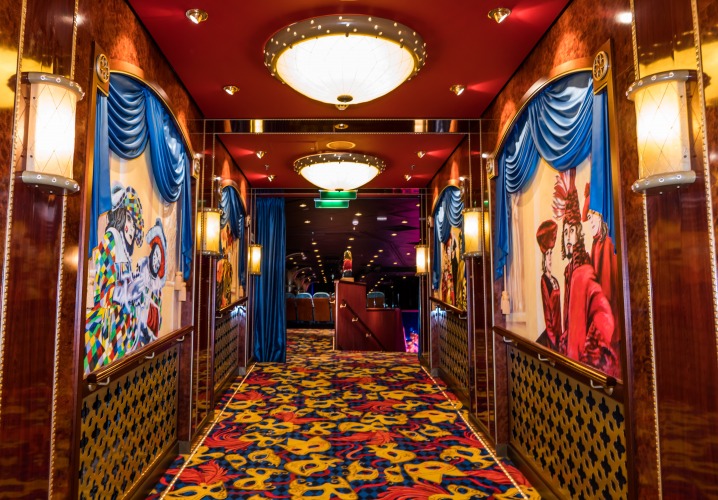 13. Do Organic Farming
Have you taken a school test to determine your preferences and professional leanings?
Farming is always on the list of options.
These days people have invented a modern way to do farming and called it WWOOFing.
Having decrypted it, you get worldwide opportunities on organic farms.
The owner of the farm provides you with the place to live and daily meals, so you do not have to spend extra money on these things.
You are asked to work for less than 6 hours a day and get money for travel.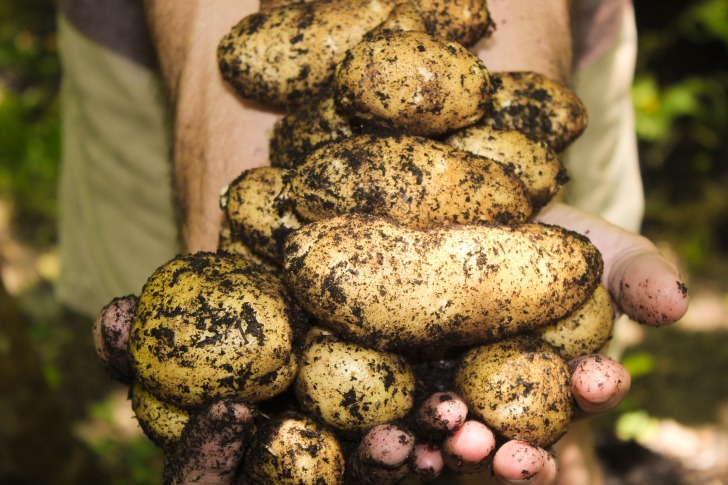 14. Try Workaway and HelpX
Both of these websites are aimed at cultural exchange and mutual help.
Obviously, you do not need to work at the farms only.
These two platforms allow you to choose from a far wider range of services where you can apply your abilities.
For instance, you can become a volunteer at the Fairy Tale Festival and help with the decorations, or you can paint walls, or translate something, or even babysit.
Besides the duties, you usually receive free food and accommodation.
What else would you need to have fun, communicate with people, travel and get some awesome experiences?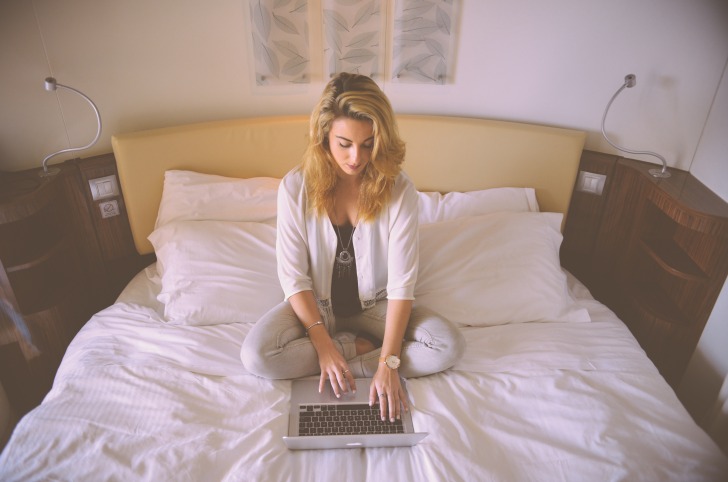 15. Become Au Pair
In the previous job idea, we have mentioned babysitting.
The au-pair position is exactly about watching kids anywhere in the world.
Depending on the language you speak and the level of love for kids you have, as well as a little experience sitting with real kids, will allow you to choose the family of your dream in the country of your dream.
This business idea is about living in the kids' home for free and eating food that their mommy cooks, and receiving pocket money for your personal needs.
You will have free time to explore the city and a short vacation to explore the country.
If you get energetic with kids and cleaning the mess produces positive emotions in you, then this travel job awaits you.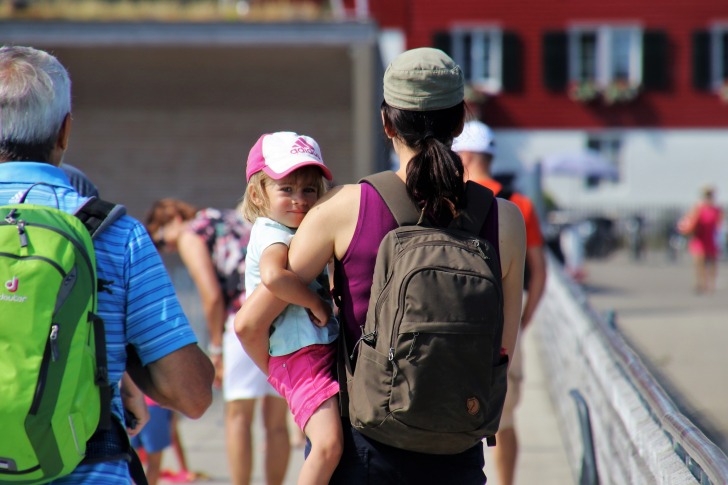 16. Look After the House
Once upon a time, travelers like you went to see the world and fell in love with its beauty.
It took them months to return home.
And they didn't like the idea that their house was unattended for so long.
They did not have pets or plants.
But what if they did?
Therefore, your job is to stay in their house and look after it.
You will have a full house in a foreign country for yourself!
This is the idea of housesitting which is also a great way to travel and stay in another country for a long time.
It is difficult to earn a reputation of a reliable housesitter, but once you are there, you will enjoy the benefits.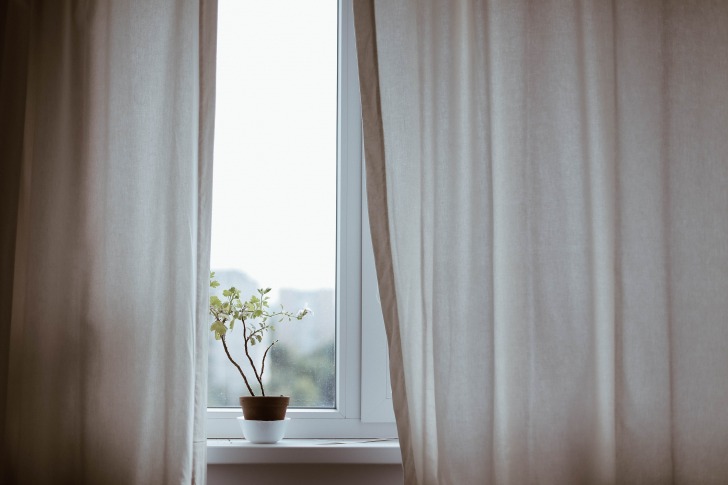 17. Translate and Interpret
Are you a traveling polyglot?
Even if you speak two or three languages fluently, you can take advantage of this.
Your language skills are your bridge to new countries.
Find translation jobs online, and fund your travels.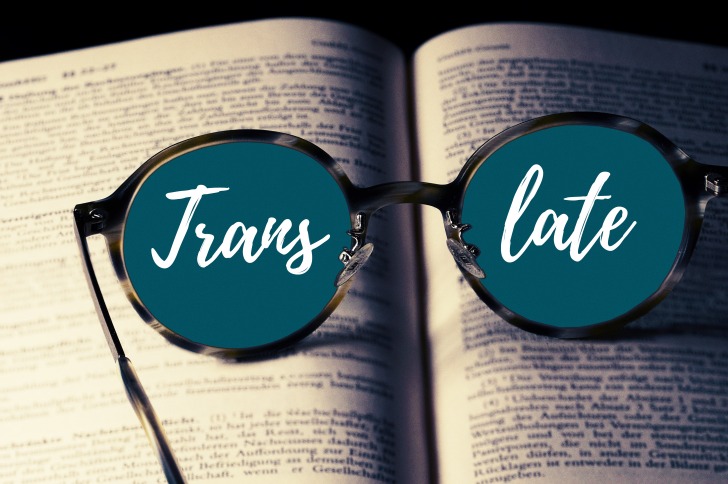 18. Work in a Hostel
Well, you do not speak any foreign language.
That's OK.
With this new job at the hostel where you stay, you will hear lots of new languages from the strangers you meet.
Because you will always meet them at the corridors you are wiping or at the bar you are minding.
To find jobs like this, you should just ask from the administration.
They will surely find some way for you to help them.
In return, you receive free food and a bed.
Not bad.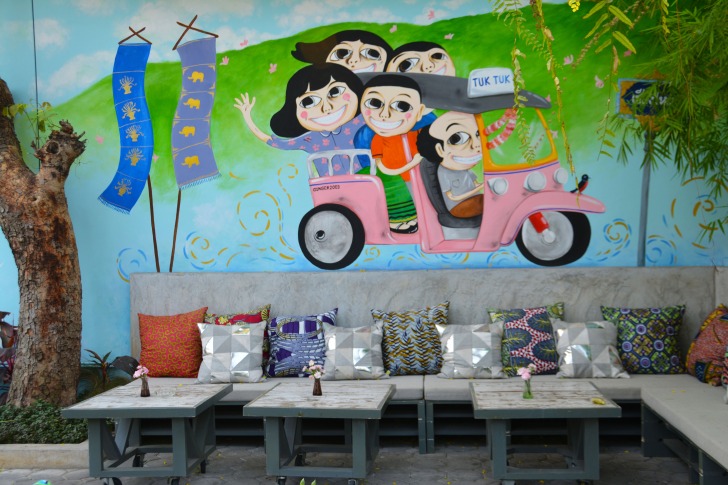 19. Become a Bartender, Photographer or Lifeguard
These three job positions are very popular in high season and not limited to exotic countries only.
Let's start with bartender jobs.
The place at the bar has always been taken by backpackers so you won't surprise the host of a restaurant or a hostel by your job application.
You just come to a new city, stay in a new hotel and ask a bartender how you can become his colleague this season.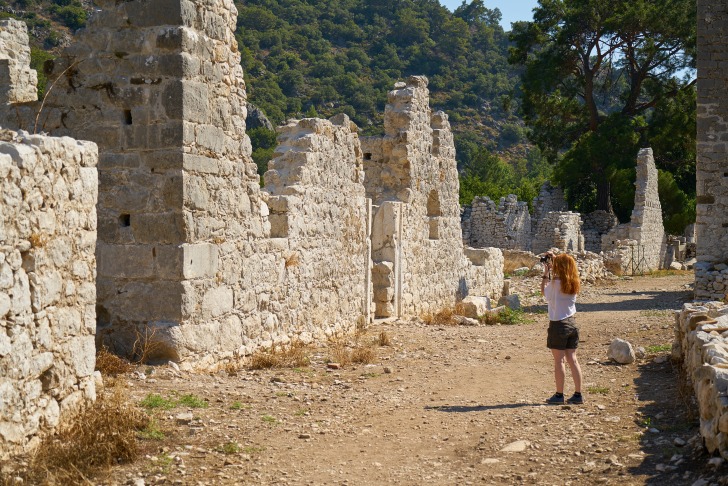 And remember that you can move from one country to another as the seasons change.
On your way to another country, you can work as a bartender on a cruise ship.
In addition, on a cruise ship, passengers like to have photos of their luxury travel.
So you can get them closer to their dream by becoming a traveling cruise ship photographer.
If you have a bit of talent and photographing skills, nothing can stop you.
Finally, as you land on the shore and decide to never go back on board again, you can start working as a lifeguard.
20. Become a Builder
Life is about construction, right?
We always destroy something and build something.
Therefore, as a backpacker, you will have lots of chances to work on a construction site if you have a little bit of building experience.
Countries like Australia or New Zealand can offer you legal construction jobs.
Also, you can find some building jobs on the above-mentioned websites like Workaway.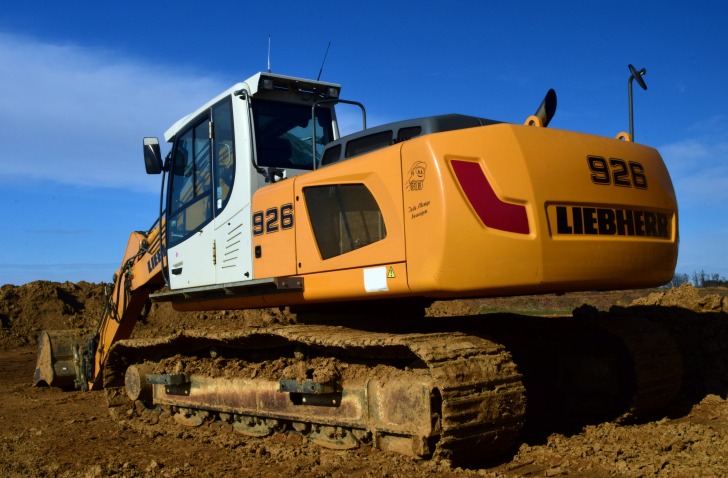 21. Manage Tours
Why don't you travel even more than you were expected to?
Some people who possess organizational skills, speak languages and love tourists, become tour managers in the countries they visit.
All you have to do is address the travel company that organizes long tours, and become one of their tour leaders.
You will need to inspire and assure people that they are going to have a good time and be safe through the entire tour.
A bus driver will also communicate with you, and all the good and bad stuff that happens on the road will be under your supervision.
Are you ready for this job?
If you are energetic and adventurous enough, go for it.
22. Guide Tours
Unlike the tour director, a tour guide takes a group of people on an excursion that lasts two to three hours.
Get prepared, learn a bit more about the place you stay in, and make your pocket money.
This is fun, easy, and inspiring.
You can inspire travelers like you to become tour guides in the future as well.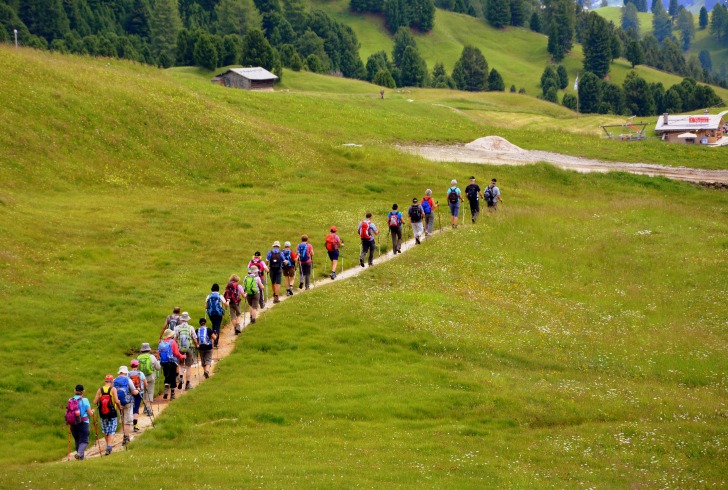 23. Work in a Restaurant
Travelers are real gourmets.
Either they are breakfasts in a hostel or local street food, these meals you try make the picture of the country complete.
You develop your mind and your tastes in different world cuisines too.
So why not be part of the process of creating this food?
If you are a skilled chef, you will have your place in the kitchen on a cruise liner, boat, hotel or restaurant.
In case you do not have relevant qualifications to work as a chef, you can try working with the chefs and learn from them.
24. Become a Jewellery Maker
By now you have bought some stuff from eBay or on Instagram.
Now as a backpacker you want to sell this stuff and make money on it.
Even if you are not going to become a jewelry maker, the skilled Chinese guys will do the work for you.
You just need to sell it from your Etsy shop.
All the necessary beads, lines, and locks are cheap to buy and ship to you and you will create handmade bracelets and necklaces to sell it in the streets where you travel.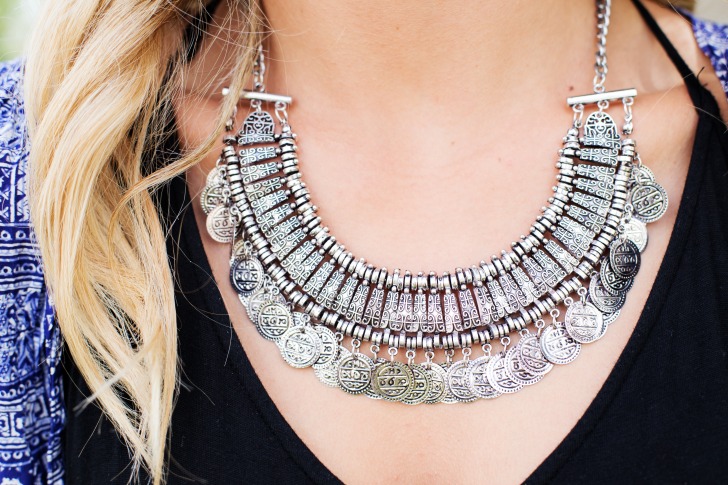 25. Sell Imported Things
Selling imported things in your hometown is another good idea of making money for your next travel.
For this business, you have to travel with a big backpack that has to be as empty as possible at the beginning of your journey.
Then, you thrust in all the cheap exotic things from the place of a destination like Sri Lanka to sell them expensive in your hometown or in another country where you travel next.
People love finding such authentic stuff at the festivals and buying it as a gift.
You can earn profit and find reliable suppliers for your further sells.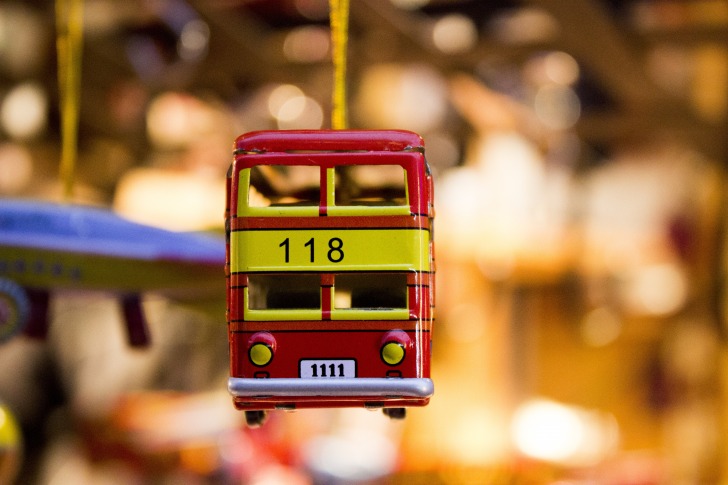 26. Become a Street Performer
Those long evenings at music school finally make some sense now that you started traveling with a backpack.
At last, you can make money from a violin or guitar even if you never became a professional musician.
Playing the instrument in the street or in the subway can bring you some voluntary donations which are not bad at all.
It is worth trying to give music lessons or play in the hotel for guests in exchange for food and place to sleep.
27. Work As a Nurse
Nurses who travel the world are well-paid so you should consider this possibility if you have relevant qualifications.
They will hire you for 3 to 6 months, and provide you with accommodation, food and a decent wage.
28. Become a Steward/Stewardess
Just one of the possible jobs that you can consider for your next travel.
Flight attendants spend much time onboard a plan, but they also have long stopovers.
While waiting for the next flight, you have the chance to visit local places of interest, beaches or mountains.
The job is for young and energetic and it has some strict requirements too.
As soon as you meet all of them, you get the chance to make good money and travel with benefits.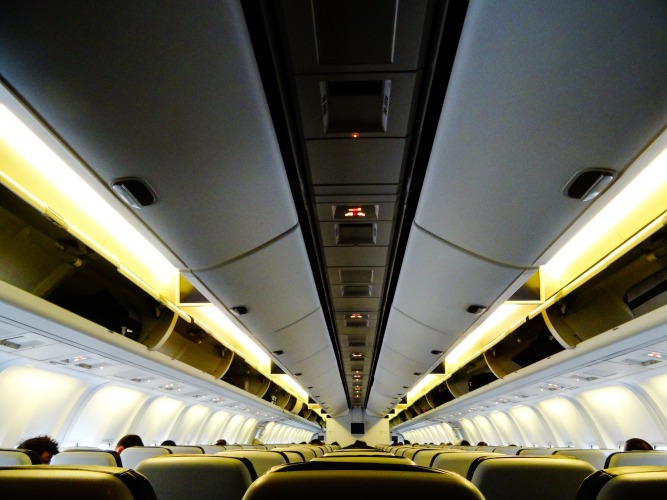 29. Become a Bollywood Actor
As a matter of fact, if you are a white person with blond hair, you always have a chance of becoming a movie star.
The Indian film factory will love to have you for sure.
Take the chance as a Bollywood actor and maybe this will turn all your travel life upside down.
A lot of tourists have already taken the roles of a foreigner in the Indian movies and are glad about that.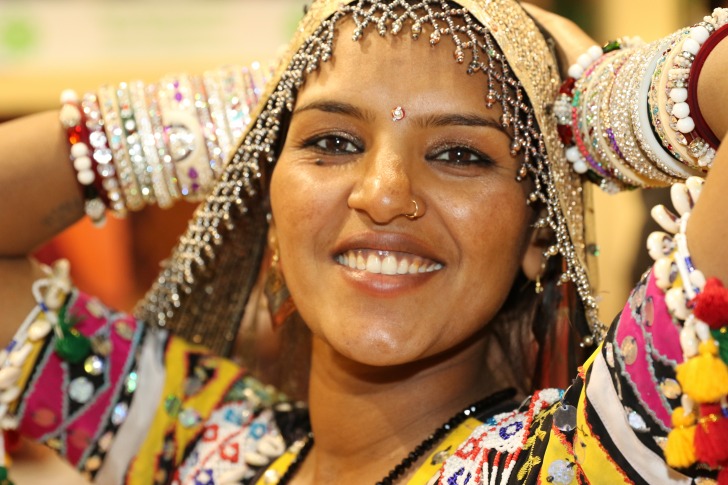 30. Get Work Visa from New Zealand
Apart from the construction works that we have discussed in paragraph 20, Australia and New Zealand just like a list of other countries, can give you work visas.
Where can you search for jobs?
In farming, hospitality industry, building, restaurants and alike.
Most of the countries do not allow people older than 30 years to take similar positions, but these countries are still open to you.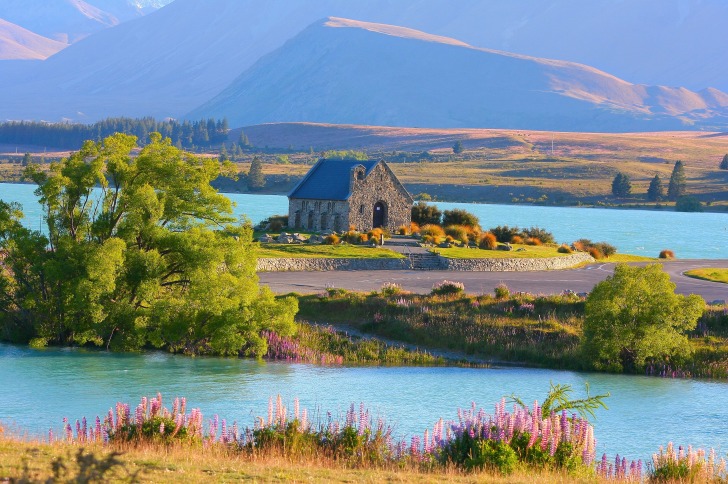 31. Travel Program for Digital Nomads
Remote Year: Travel and Work is the largest web platform that offers lots of jobs for digital nomads.
As soon as you get familiar with the system, you will have lots of opportunities to travel and make money at the same time.
There is a team of the same nomads like you who organize and arrange your logistics and activities for a flat fee per month.
In return, you get an opportunity to travel to a new place every month and meet new people and cultures.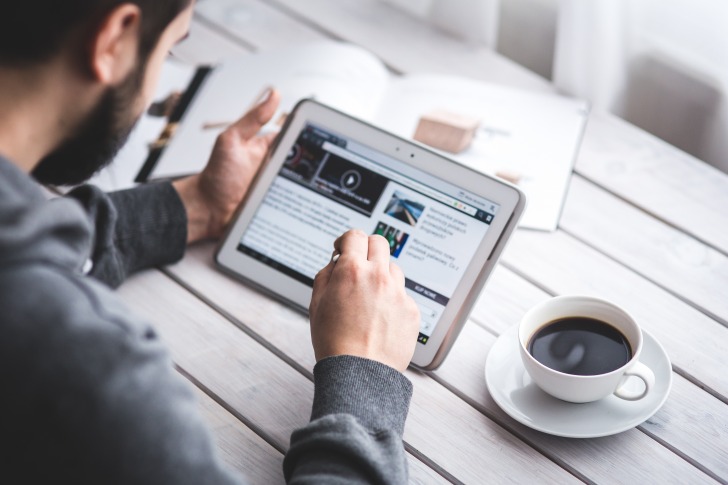 Timesharing means you can buy an apartment in the resort for a fixed or floating week/weeks each year.
More accurately, this is the right of residence for a fraction of the time.
This concept represents a fraction of the cost of owning property all year round.
In fact, you can buy a timeshare and use it yourself, rent your timeshare, give it away, sell it or bequeath as you want.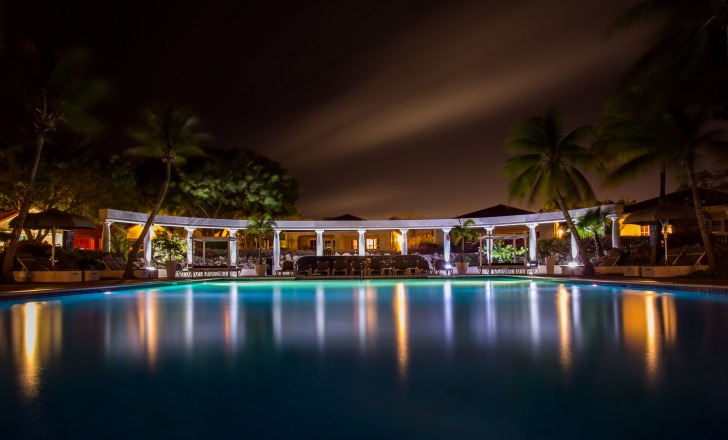 33. Work At Ski Resort
Different ski resort jobs are available to travelers who do not expect to earn much money but who are highly motivated to make friends, work in the mountains and are OK with difficulties.
Besides getting the benefits of skiing for free, you will get the insider knowledge of how ski resorts work.
A driver, a masseuse, a bartender, a ski instructor, a nanny or a chalet host are the main positions that you can take while traveling in the ski season.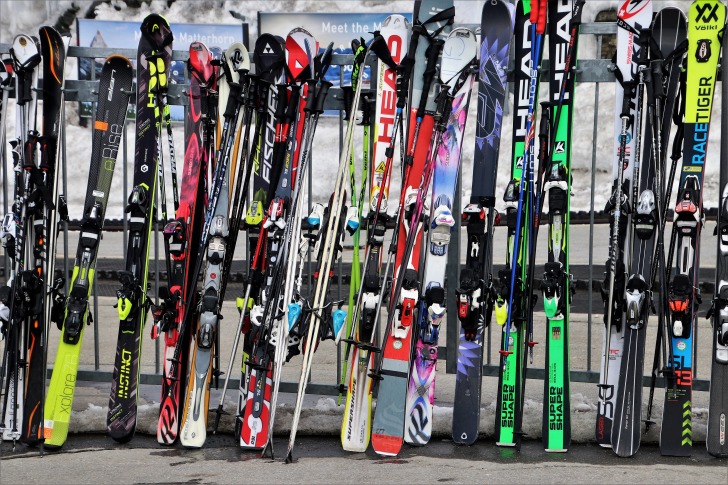 34. Play Poker
Why not call it a job if you can play poker professionally?
We know a few backpackers who travel the world thanks to their amazing abilities to win poker.
These risk guys play poker while traveling and in one night they can win enough to finance a few months of their travel.
If you know the strategies and have enough money to put on stake, you can consider poker an additional income source.
We are talking about online poker, of course.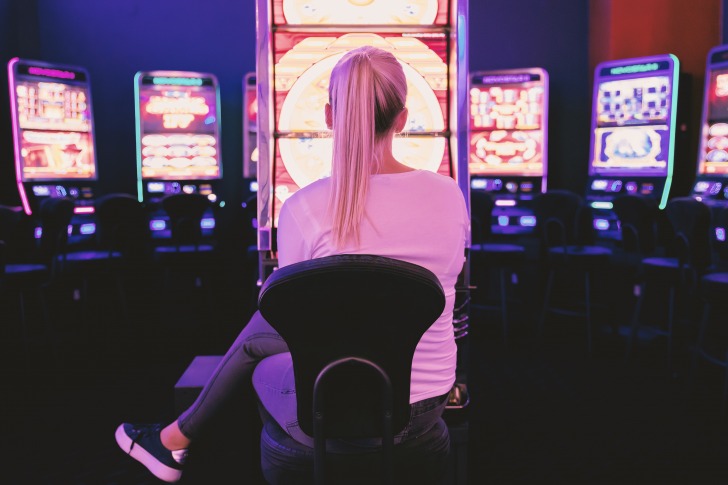 35. Become a Peace Corps Volunteer
The most serious job idea on our list.
Not only is the Peace Corps a way to travel to new places frequently – but also your chance to change the world.
If you are a U.S. citizen and you feel like you are emotionally and physically prepared to serve the world, you are welcome.
Volunteers go to more than 60 countries to work in agriculture, health, education, economic development or environmental projects.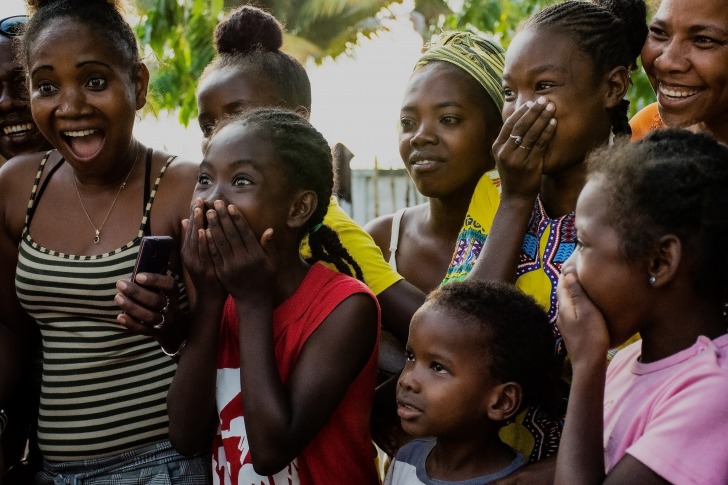 36. Be a Tattoo Artist
Are you a successful tattoo artist in your country of residence?
Why don't you make money traveling and making others happy with your art?
If you are a beginner and you do not know how to pack your bag and where to find your clients while traveling, learn from the famous ones.
Search for traveling tattoo artists on Instagram, Tumblr or tattoo shops, like Jessi Preston's, for instance.
This is so cool to know that you can share your art, make people happy with it and make money for your travel.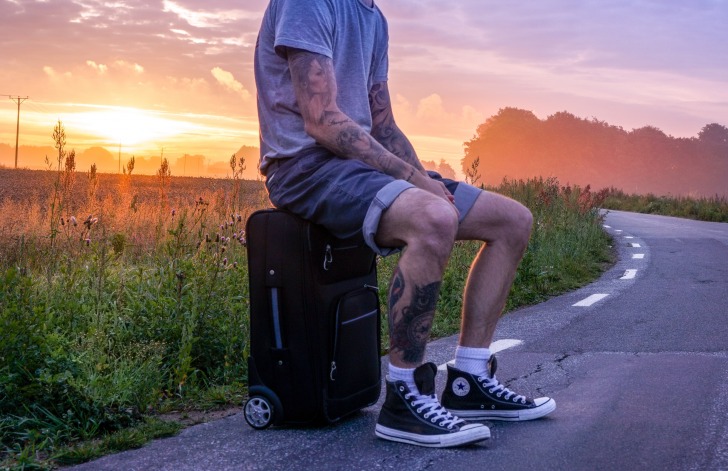 Have You Found Yours?
Now all you have to do is make a plan A, then make a plan B, pack your bags and go on a journey of a lifetime.
Probably, it is impossible to feel absolutely free from obligations and duties.
But you can transform them into a great adventure.
In all times, people have been striving to learn and explore, create and discover.
You can unlock your potential, find your niche and live an absolutely different life.
Presented here a list of jobs is very generalized as we can not guess your personal skills and abilities.
However, from the moment you find yourself in another country, a whole new world opens before you.
You are free to ask for and find the jobs that best fit you and bring you money while you enjoy the world.