If you are a dog owner, I'm sure you know the happiness of spending quality time with your furry friend at the beach. It is a great enjoyment to be around the water with other dogs and available activities for spending a great time under the sun.
Luckily, the territory of the United States is full of top-class dog-friendly beaches which provide freedom and adventure for all dogs and dog owners, even those that have pups that need extra care.
So read on and find out where you can head to when in need of a bit of dog paradise.
Fort de Soto Park and Dog Beach, Florida
Fort de Soto Park is located in St. Petersburg and it is one of the best pet-friendly parks in Florida.
There are billions of stuff you can enjoy here together with your dog- fishing, canoeing, picnicking, hiking, swimming, and many more.
The beach is sandy and smooth, next to the appealing Caribbean sea that allows the freedom for running and splashing.
Also, the site includes a large grass area that is suitable for both big and small dogs and a 7-mile trail that connects all the best spots on the island.
Cannon Beach, Oregon
Cannon Beach is a real gem in the Pacific Northwest that features an appealing landscape of monoliths that rise above the sea, waterfalls, and animals like deer, chipmunks, elk, and raccoons that can be spotted among the lush greenery.
Take your four-legged friend here to enjoy some wild time in nature and then wrap it up at lunchtime in the charming pet-friendly restaurants in the nearby town, or book a pet-friendly vacation rental.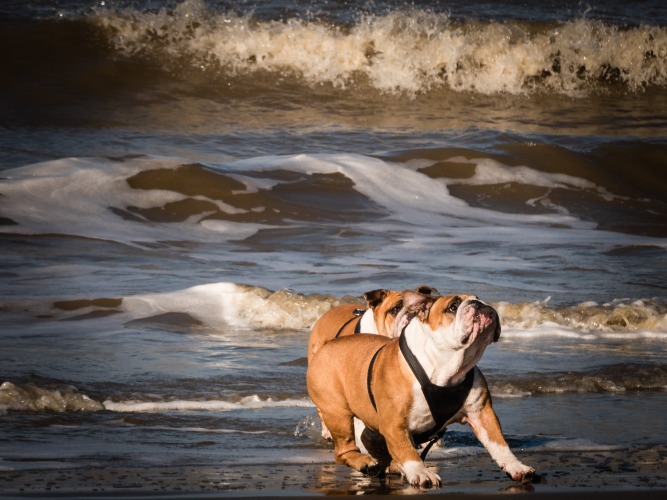 Huntington Dog Beach, California
Huntington Dog Beach is a fantastic place supported by the highly observant community.
This beach has been several times tagged as 'the best of the best' dog beaches in Orange County and among the top beaches in California.
It stretches on a 1.5-mile sandy coastline where your dog can enjoy maximum freedom while running in the public area with many restrooms, picnic tables, and showers for dogs.
The Preservation Society for Huntington Dog Beach organizes annual doggie events like SoCal Corgi Nation Beach Days and Surf City Surf Dog.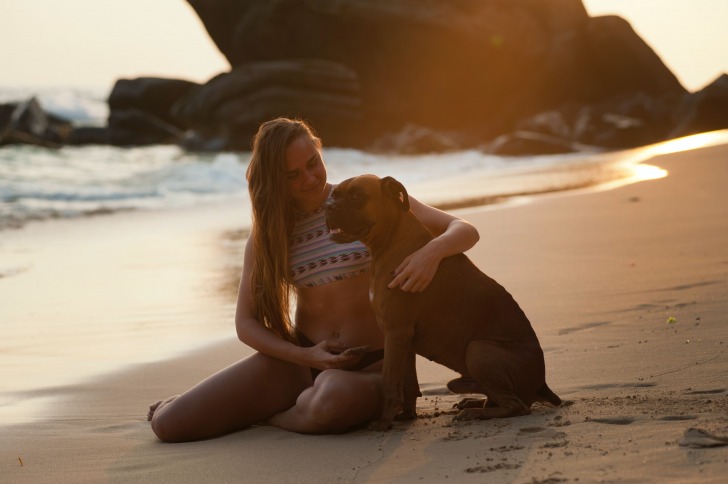 Bald Head Island, North Carolina
You and your dog will love this island on the East coast!
It takes a bit of effort to get there as you need to take a ferry, plus no cars are allowed for transportation around the island, but isn't that actually a benefit for both of you?
Bald Head Island has 14 miles of coastline and a number of marshes and hiking spots that make it great for adventures. Also, many of the accommodation options are pet-friendly.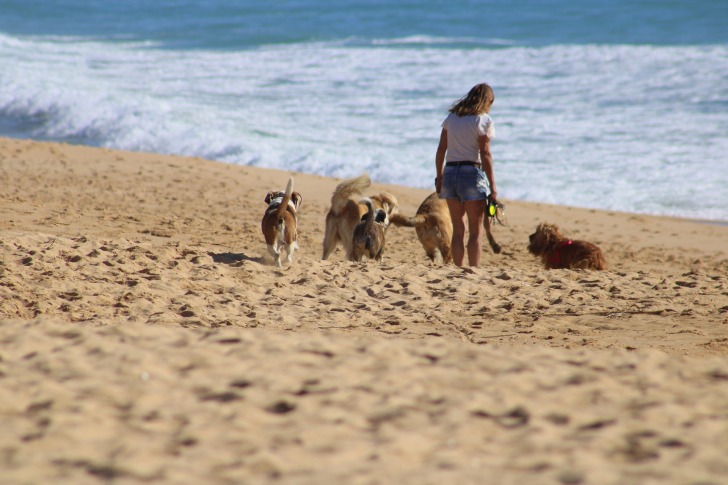 Montrose Dog Beach, Illinois
Welcome to the first legally off-leash park, located on Montrose Beach in Illinois. This place is highly regarded by locals who can visit it until 9 in the evening.
Montrose Dog Beach is managed by the 'Mondog' organization that is focused on improving the dog community, often by holding events for Earth day and other occasions with a special program for dogs and dog-owners.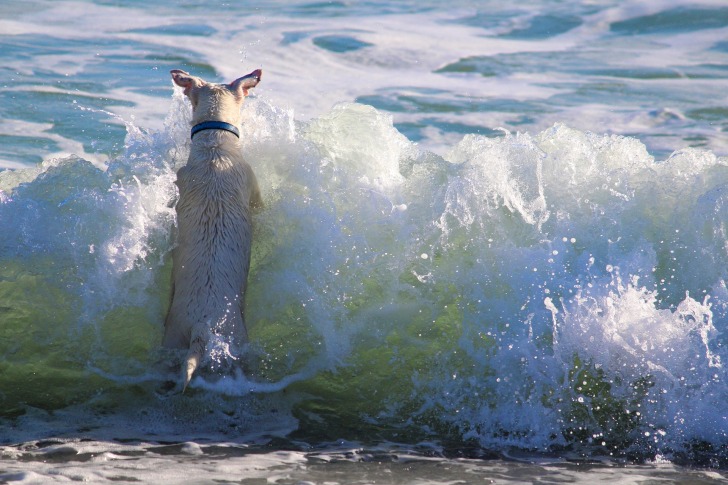 Warren Dunes State Park, Michigan
Warren Dunes State Park is located on the south side of Lake Michigan. It is a breathtaking stretch of sand dunes that circle the lake, providing enchanting views and relaxing time in nature.
The park still has some limitations when it comes to visits with dogs (a 6-foot leash is mandatory), however, you can always switch to the nearby 3-mile spectacular beach to feel free.