If you make plans to tour Japan for the first time, then a visit to a ryokan (a traditional Japanese Inn), should be one of the top things on your bucket list.
This is probably the best way to experience in details the Japanese culture.
The ryokans normally have minimalist interiors, sliding doors and Japanese gardens.
There you can rest in elegant slippers and bathrobes, take a nap on a futon and relax in an outdoor bathtub.
Many of the ryokans even offer access to natural hot springs.
Kyoto is without a doubt the best place to experience a stay in a ryokan and there are ryokans to suit every pocket.
Here is a list of the 9 top ryokans in Kyoto: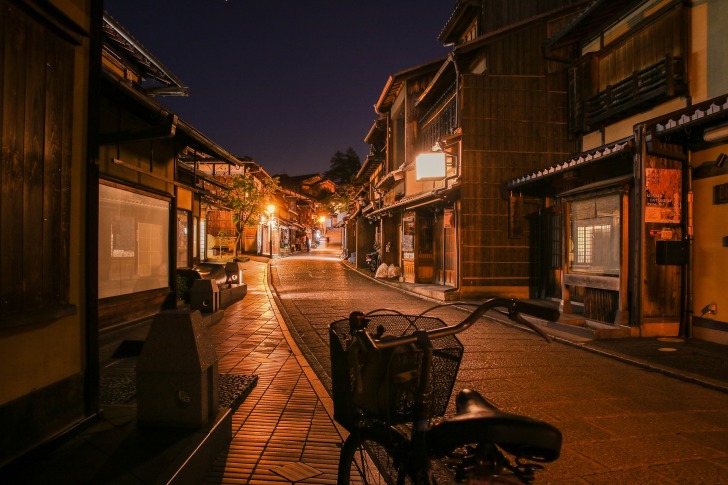 Tawaraya
Tawaraya is the best ryokan not only in Kyoto but in all of Japan.
This place is full of history and if you want a ryokan experience that will send you back in time, this is the perfect place for you.
It is more than 300 years old, and since its start, it is run by the same family.
Here you will spend unique moments surround by beautiful traditional Japanese design and style.
The floors are carpeted with tatami mats and all of the rooms have their own private Zen garden and open-air hot spring baths, or onsen.
The service and the food are excellent.
You can order delicious Japanese meals directly to your room.
Tawaraya is so exclusive, so there is no way to book a room online.
They do not even have a website.
You will have to call them directly from abroad on 81-75-211-5566 during ryokan business hours.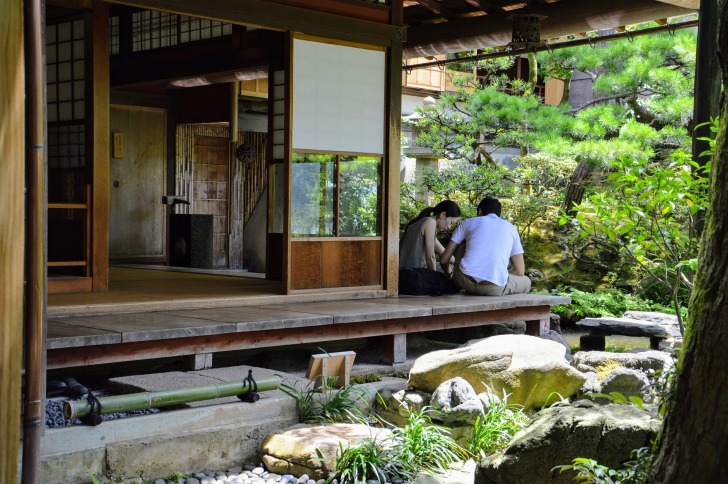 Tamahan
This classic traditional ryokan is situated on one of the most charming pedestrian-only streets in Kyoto (Ishibei-koji).
It is so quiet inside so you will instantly forget that you are in the heart of bustling Kyoto.
The rooms are spacious and face a lovely inner garden.
If you want to stay in the centre of Kyoto, be close to the popular Geisha district and still experience a traditional ryokan with excellent service, this is definitely the right place for you.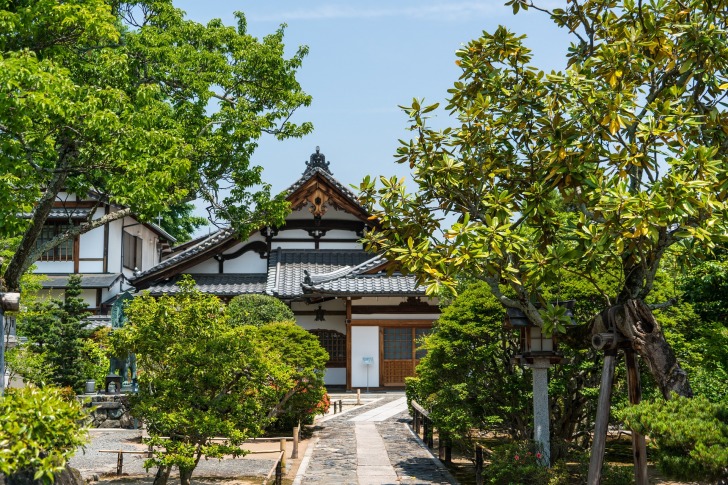 Hiiragiya
Hiiragiya is just across the street from Tawaraya.
The rooms are luxurious and the gardens are beautiful.
A few modern elements were incorporated recently, but the traditional Japanese aesthetics of the interior was maintained.
Although some visitors may find it less traditional than other ryokans, Hiiragiya has its own unique charm.
The service and the food are excellent here.
Plus, the food is cooked with local ingredients.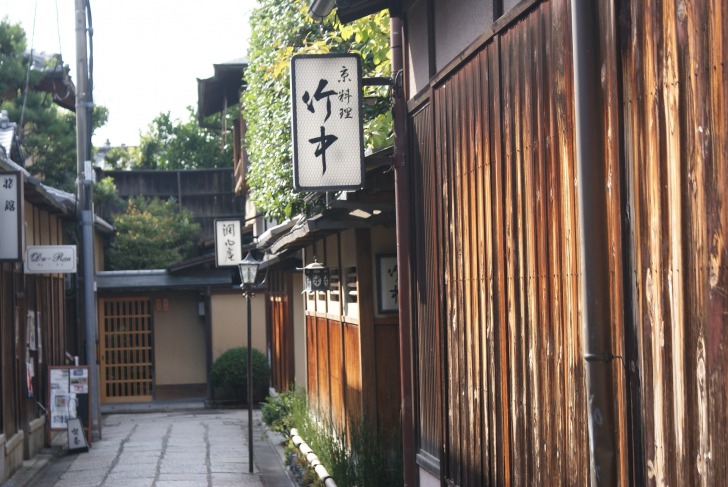 Yoshida Sanso
Want to be close to Kyoto's most beautiful temples, then book a room at Yoshida Sanso.
This luxury ryokan is located on a small hill in the northeast parts of Kyoto away from the hustle and bustle of the centre, but a few minutes walk from several temples.
Because of its location, it is one of the most visited ryokans in Kyoto.
Visit Yoshida Sanso and spend some quiet time in a traditional Japanese style room.
Garden Ryokan Yachiyo
Are you looking for a ryokan closer to the city, then try Garden Ryokan Yachiyo.
It is located near Nanzen-ji Temple and a subway station that will take you directly to the city's centre.
It is a perfect choice if you are aiming to explore Kyoto's downtown but at the same time experience the tranquillity of a ryokan.
The rooms are simple and traditional, but very comfortable.
Hoshinoya
For those who are searching for luxury at its finest, the Hoshinoya ryokan is the right choice.
In order to get to Hoshinoya, you will have to take a boat up the Oi River, where you will be welcomed at the entrance of the Hoshinoya by its friendly staff.
The interior of the ryokan is a mix of ultra-modern and traditional Japanese styles.
Enjoy the breathtaking views of the surrounding greenery.
The food is delicious and the service excellent.
Arashiyama Benkei
Arashiyama Benkei has an incredible location: it is nestled in a tranquil forest.
Like many other ryokans, Arashiyama Benkei offers traditional Japanese rooms and services, but also outdoor and indoor natural hot spring baths.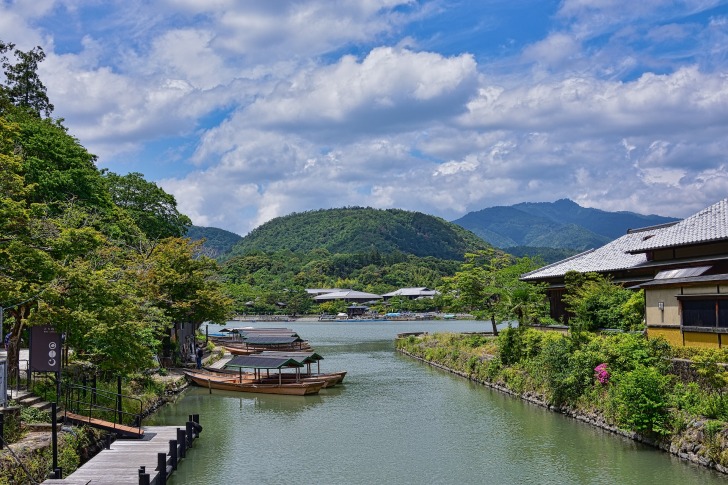 Biwako Hanakaido
The Biwako Hanakaido ryokan is placed in Otsu, a historic city located near Kyoto.
Otsu is only a short train ride from the centre of Kyoto.
The city itself is an amazing place and it is definitely worth a visit.
The rooms in Biwako Hanakaido are modern with many traditional Japanese elements.
There are rooms with flat-screen TVs and air conditioning.
But why watch television, when you can relax your mind, body and soul.
The ryokan has a sauna, hot spring bath, massage and garden.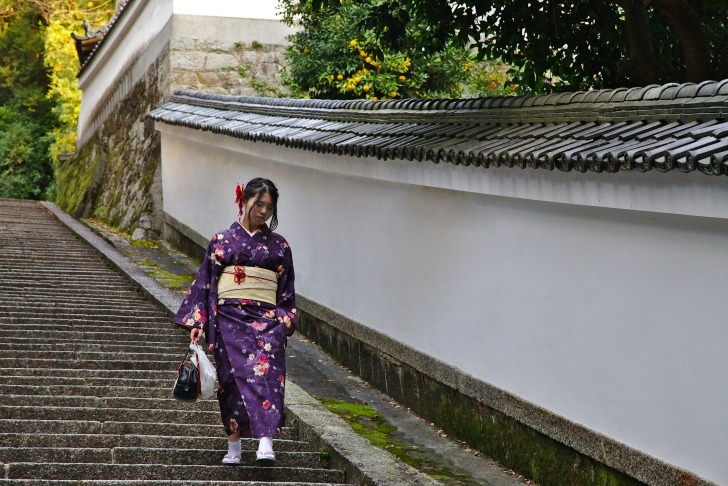 Seikoro
Some parts of the interior and exterior of this beautiful ryokan are an interesting blend of art nouveau and Japanese traditional styles.
The simple rooms are comfortable and more or less they have all you would expect from a ryokan's room.
All of the rooms have wooden bathtubs and amazing garden views.