There is a bunch of stunning hot springs in California including Palm Springs with its magnificent deserts and northern areas with beautiful mountains.
Among those beautiful places, you can find both comfortable resorts and rugged wild locations.
It's up to you to decide whether you want to enjoy wild landscapes or gorgeous spa, mud baths, yoga classes, and workshops.
In this article, you can find a whole variety of different hot springs and you can choose the one you like to have some relaxing time.
Wilbur Hot Springs
Wilbur Hot Springs in Northern California – it's a gorgeous well-equipped resort.
It's a perfect place to relax and forget for a little about your busy life and noisy city.
Local indoor and outdoor thermal baths are absolutely great but also you can enjoy some extra services such as tai chi, spa, massages, chef weekends and meditation classes.
If you want to relax there, you can book a room even for a day.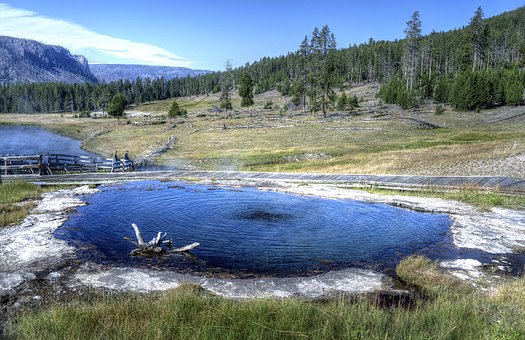 Deep Creek Hot Springs
Deep Creek Hot Springs is situated at the famous Pacific Crest Trail.
You'll for sure like this place if you are a fan of hiking and want to spend some time in wild nature.
To get there, take a two-hour trip from LA and then go down a canyon in the San Bernardino National Forest.
There are 6-7 natural pools where you can soak well while enjoying a landscape.
Also, you should know that the place was certified as clothing optional.
In fact, it's of the best rugged hot springs in the area.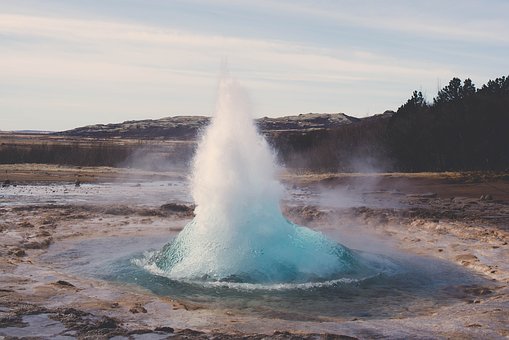 Sierra Hot Springs
Sierra Hot Springs is a perfect place to take some good rest while staying at pristine woodlands and forest.
This place is famous for its unique Temple Dome pool.
It has a natural stone floor while the whole pool is covered with a wooden dome that creates an atmosphere of a lodging house.
You can rent a tent or book a room in the Main Lodge during your stay at Sierra Hot Springs.
Also, you'll be pleased with various local workshops where you can meditate or have yoga classes.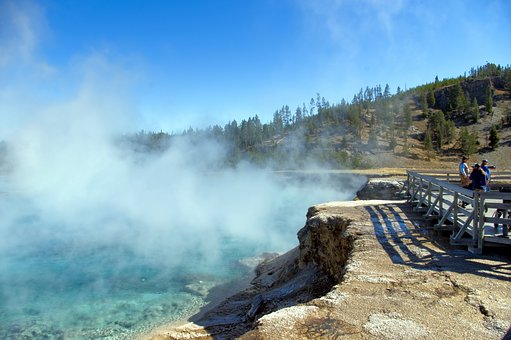 Avila Hot Springs
Avila Hot Springs – it's not just a place with some natural pools and mineral baths, it's a whole water park.
There you can soak in a big heated pool, ride down a slide and take some sunbath at one of the open spaces.
If you aren't far from Central California beaches, you can get at Avila only in two hours.
You'll also be surprised with local prices as, for example, a one-day pass for children and seniors costs only $10.
During your stay there you can enjoy movie nights or rent a bike to ride through Bob Jones Trail.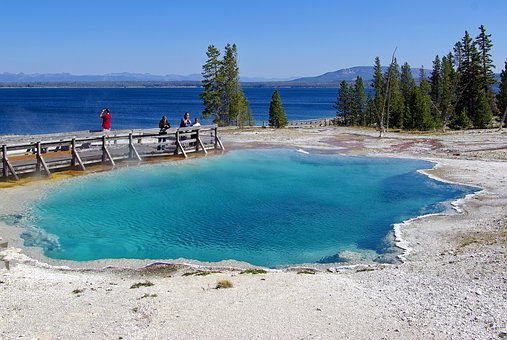 Calistoga Hot Springs
Not only Calistoga Hot Spring but the city itself is absolutely worth visiting.
This small town is situated at Napa Valley and has lots of excellent winery shops, galleries, bookstores, and even boutiques.
It is known as a "Spa Capital of Northern California" because of the hot spring resort.
Visiting local hot springs you can soak at mineral water that is kept at comfortable 104 degrees or have mud and volcanic ash baths.
Also, the resort has a fitness center where you can have pilates or yoga classes as well as free weights and treadmills.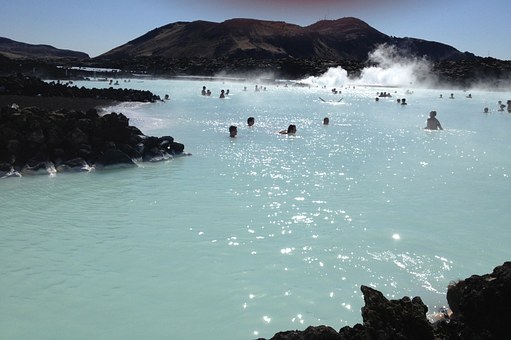 Esalen Hot Springs
Esalen Hot Springs is situated right on the cliff not far from Central California's Big Sur that makes it one of the most breathtaking places in the world.
This place was inhabited and widely used by people for more than 6 000 years.
The springs are under the control of Esalen Institute which is a non-profit educational retreat center.
Nevertheless, the place is available for public attendance.
Due to its beauty, the place is really popular so if you want to spend some time there, make sure to book a room beforehand.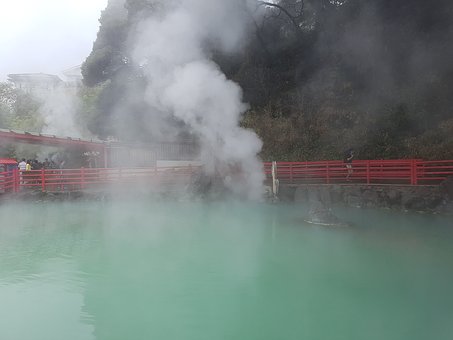 Crowley Hot Springs (Wild Willy's)
If you want to have some rest in the mountains, Crowley Hot Springs is exactly what you need.
It is located not far from 395 highway and right near Mammoth Lakes.
This place is absolutely free but if you want to get there, you should be ready for a two-mile hiking trip.
During your stay at Wild Willy's, you have an opportunity to enjoy the view of the white-capped Sierras.
Also, you for sure need to visit this place in winter as during this time Crowley Hot Springs has an absolutely unique vibe.
El Morocco Inn & Spa
Hot springs have a longlasting history as the first springs were known back in ancient Roman Empire and Arabic countries.
El Morocco Inn & Spa – it's a perfect example of hot springs from historian books.
This place is designed as a traditional Moroccan spa.
Being situated in Palm Springs, El Morocco Inn & Spa can offer its visitors deluxe rooms, excellent food, high-quality spa and a traditional atmosphere of Morocco.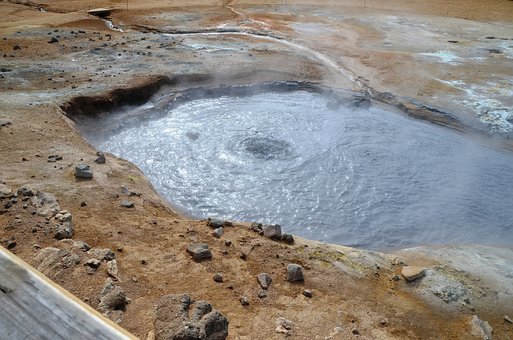 Hacienda Hot Springs
Hacienda Hot Springs – it's a traditional Spanish place that is located in Southern California.
This place has its amazing colonial atmosphere that will for sure impress you.
There are seven comfy guest rooms where you can spend a relaxing weekend enjoying local mineral springs and a beautiful garden.
Hacienda Hot Springs is a rather expensive place but still, it's worth it for sure.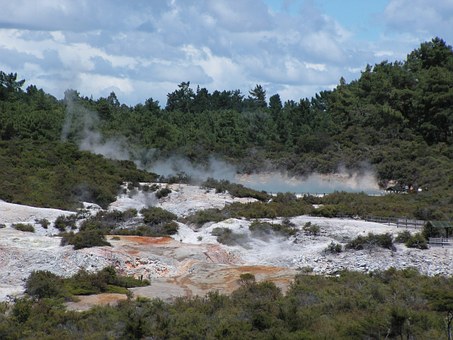 Sycamore Springs Resort and Spa
Sycamore Springs Resort and Spa was founded by two gold hunters who were not far from San Luis Obispo.
Nowadays, the resort offers not only hot springs but also deep tissue massage, aromatherapy and facial/body scrubs.
Also, there is a whole variety of packages that can suit any taste.
Special offers include such options as eco-tours around the area, wine weekends and special discounts for seniors.
Sespe Hot Springs
Want to have some good trecking before relaxing in hot springs?
Sespe Hot Springs that are located at Sespe Wilderness and know as the hottest hot spring in the country, are a perfect end for the 16-mile journey.
You should know that the treck is not much elevated but still, it can be a challenging path.
It's better to visit this place at fall, spring or winter as during summers it's very hot there.
It can be a good idea to take a two-day trecking trip and stop at 9.5-mile spot.
There you can find one another place to relax – Willet Hot Springs.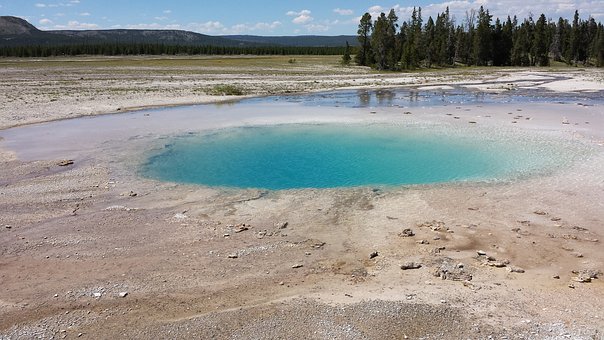 Orr Hot Springs
Orr Hot Springs is located between Ukiah and Mendocino and surrounded by gorgeous forests of Northern Carolina.
This place is not only well established but it's also clothing-optional.
There, you can have some quiet time relaxing in one of their private cabin spas that were built in the 1930s.
If you want to spend some time at Orr Hot Springs, you need to make a reservation even when you plan a day stay only.