Does anything beat those warm summer nights in Los Angeles, when there's a feeling in the air that anything is possible? If you can't get into one of the city's exclusive star parties and rub shoulders with Hollywood's elite, don't worry! We've got plenty of awesome things to do in LA at night:
It's really hard to find something more exciting and overwhelming than magical summer nights in LA, isn't it?
Only in this city, you can enjoy gorgeous night parties where you can meet lots of celebrities.
But, in fact, it's not the only exciting thing you can do at night in Los Angeles.
In this article, you can find some of the most amazing things you can do during your stay in this magnificent city.
Visit Griffith Observatory
If you want to enjoy an unforgettable view of a starry sky in LA, you should visit the Griffith Observatory.
There is a great late-night observation deck and, also, a perfect place to enjoy a beautiful sunset.
The observatory is located on the southern slope of the famous Mount Hollywood.
On you your way there, you can enjoy some uphill walk through Griffith Park.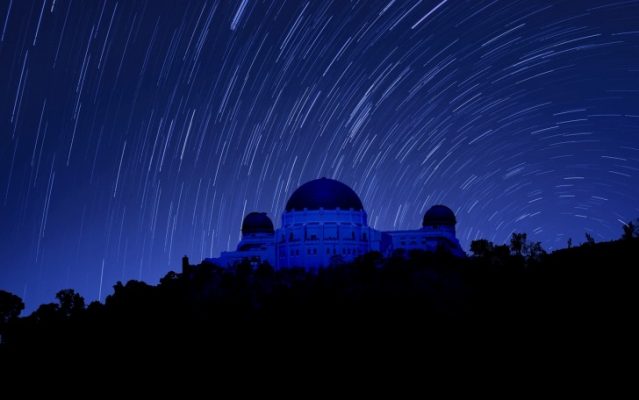 Go For a Walk to Santa Monica Pier
If you want to have some fun at night in LA, you should consider visiting Santa Monica Pier.
You'll be stunned by its neon lights and joyful atmosphere.
Also, you need to take a ride on the famous Santa Monica Pier Ferris Wheel that shines with colorful lights at night.
This place will be a perfect place for a romantic date as well as some fun with your friends.
Santa Monica Pier is absolutely worth seeing it so don't lose your chance to have a good time.

Visit Street Food Cinema
LA's street food cinema is a perfect destination for those who want to enjoy a good movie and delicious street food.
Being situated in Exposing Park, this outdoor cinema is full of various stalls offering food from all over the world.
Also, if you want something sweet and savory, there are lots of tasty snacks.
If you don't feel like watching a movie, you can just lie on the grass enjoying food and the night sky.
Enjoy Street Art in Downtown
Those who look for some unusual evening activities in LA may enjoy the Downtown art walk.
It's a monthly event that is held every second Thursday.
The event is free and attending it, you can enjoy strolling through historic places of the famous city.
There is a whole bunch of artist studios, art pop-ups, galleries, and installations.
At night, there are also lots of excellent bars that can offer you a leisurely party atmosphere.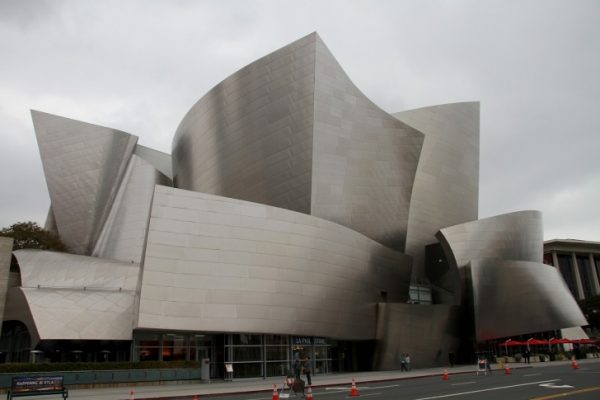 Visit Bowlmor Santa Monica
Want to have some fun playing bowling and enjoying delicious food?
Bowlmor Santa Monica is a perfect destination for you.
You'll be impressed by its awesome menu and bowling alley that has 24 black-lit bowling lanes.
Universal City Walk
Take some time to enjoy the Universal City Walk that goes by Universal Studios.
In fact, it's an amazing destination with lots of street vendors, restaurants, activities, and magnificent neon lights.
The most pleasant point is that you can enjoy it for free without buying a ticket to Universal Studios.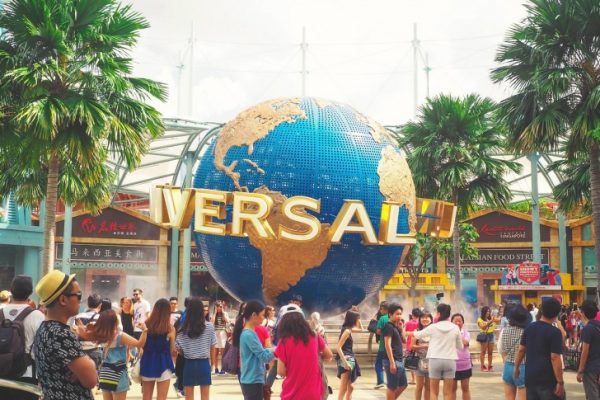 Try Some Food in Chinatown
LA's Chinatown at night is really a special and dazzling place with lots of cool parties that are hosted by local radio station KCRW during summertime.
There, you can get acquainted with locals while enjoying some great music, drinks, and nibbles.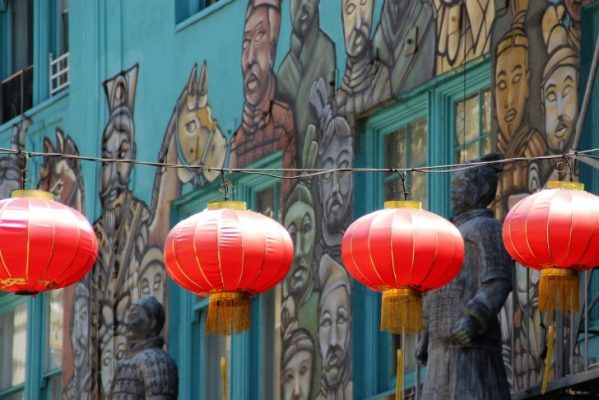 Enjoy Donuts Late at Night
California Donuts works 24 hours a day which makes it a perfect place to enjoy something sweet and delicious any time you want.
If you want to enjoy brightly colored, eccentrically topped donuts at California Donuts, take a walk to Koreatown in LA.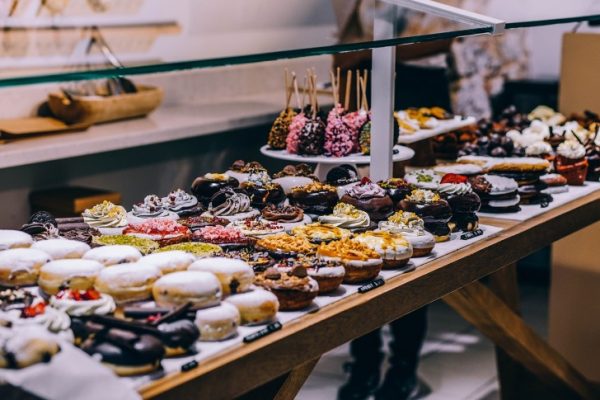 Party All Night on Sunset Strip
If you aren't able to enroll in one of the elusive Hollywood parties but still want to have a great time, you should go to LA's Sunset Strip where you can find lots of excellent bars and clubs.
Just spend all night dancing R&B and pop music rhythms.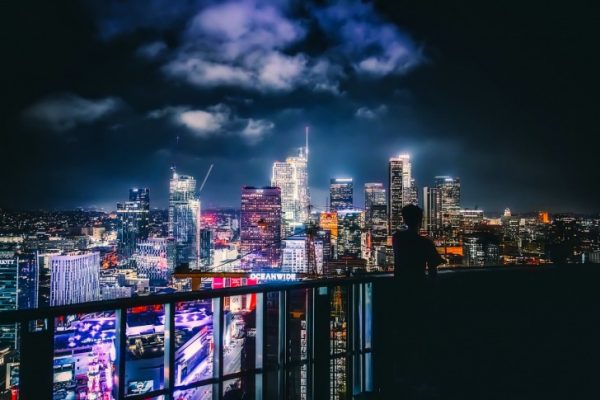 Visit Haunted Queen Mary Ship
Sitting on Long Beach, the retired British liner Queen Mary can offer you lots of thrill.
If you want to learn more about this haunted ship and feel its vibe, you should take one of the night tours there.
Just keep in mind that Queen Mary is known as one of the most haunted places in the world.
There are lots of stories about, robbery, murder, and lust.
Participate in a Group Night Run
Los Angeles is known as one of the most health-conscious cities in the United States.
It's your chance to do some exercising during a group night run.
To say the truth, it's a great option as the temperature is lower and also it's your chance to work up an appetite so you can enjoy delicious food at one of amazing LA's restaurants.