There are lots of people who tried to find some cheap flights but instead spend endless hours sitting before their laptops.
They used a whole variety of the latest comparison websites searching for the best deals with the cheapest flights.
Considering the number of search options, fluctuating prices and numerous comparison websites, it can be a real challenge.
As a result, it turns into an absolutely frustrating process that takes all your time.
In this article, we've prepared a whole bunch of useful tips that will help you find the cheapest flights almost anywhere.
Always Search in Secret
Anyone who ever looked for cheap flights may experience the same problem.
After some search, you were able to find a good deal but decided to continue searching hoping for even better offers.
And know, those cheap deals became more expensive and you don't know why.
The reason is that you're being watched all this time.
There are "cookies" that are files that track your searches and visited websites and offer you the most popular deals.
Of course, it results in the prices very much.
In this situation, most people start panicking and pay for a more expensive deal thinking that it is the best one.
However, there is a way to get around those cookies and find very cheap deals.
Use incognito windows when searching for cheap flights.
In fact, it is the #1 tool that will help you find affordable flight tickets and save your money.
The incognito window works in the same way as a usual browser window.
The only difference is that it resets cookies every time you open it.
To open the incognito window of your browser, just follow the steps below:
In Google Chrome or Safari, Incognito is enabled by hitting Command (or "Control" if using PC), Shift, "N".
For Mozilla Firefox or Internet Explorer, hit Command (or "Control" if using a PC), Shift, "P".
It will open a new browser window where your information is not tracked.
If you're not up on your keyboard shortcuts, simply open your web browser.
Hit 'File', 'New Incognito Window' or 'Private Browsing Window'.
Now, when the incognito window is opened, you can start your search.
Make sure to close your incognito window and open the new one, if you want to start with a clean slate for each search.
Use only the Best Flight Search Engines
There is a whole variety of flight comparison sites and even a total novice can name at least a couple of them.
The truth is that the list of these sites increases every day.
As a result, your flight search can become very challenging, stressful and time-consuming.
Instead of being an exciting process, booking a flight turns into a real nightmare.
Of course, no search engine offers only the cheapest deals as they cannot earn money this way.
It means that you need to check a bunch of them so you can find some sites you will be using constantly.
Below, there is a list of the best comparison sites you can use when looking for cheap flights:
Momondo US Search Flights;
CheapOair;
Kayak;
Skyscanner;
Expedia;
Trip Advisor;
Airfare Watchdog;
Jetradar;
Kiwi.com.
Just keep in mind that while being a great option, these search engines don't include info about the cheapest deals.
If you know that there are cheap airlines operating the route you are interested in, make sure to check the official website of the company.
Budget Can Sometimes be the Best
There are numerous budget airlines that provide better offers than the bigger airlines.
Of course, you should be ready to make some sacrifices when giving preference to budget airlines.
In most cases, budget airlines don't offer such benefits as space and legroom, free food, drinks, and movies.
When it comes, you can always take some snacks and drinks before hopping on the plane.
Speaking of legroom and movies, there are budget airlines that provide these benefits but usually, you need to pay some extra money for it.
However, losing these luxuries, you can get very cheap flights and it's absolutely worth it.
As we said before, in most cases, budget airlines aren't included in comparison sites.
It means that you need to check their official websites individually.
You also need to know that while offering cheap flights, budget airlines can be pretty sneaky.
Before paying for your tickets, make sure to complete some steps such as:
ALWAYS read the fine print before booking!
Check where the airport location is and that it's the right one!
Remember to book and pay for any checked luggage. If you can get your bag through the strict restrictions on hand luggage, do it.
If it doesn't fit or weighs more you will be charged a FORTUNE at the airport so if you are in doubt add it on in advance.
Have your ticket ready. Often budget airlines need you to have checked in online, your confirmation printed or your boarding pass. If you turn up to the airport with just an email, you could be charged.
If you are looking for the cheapest flights instead of the best airlines this option is absolutely great for you.
Just make sure to do some research and learn about the available options.
Looking for cheap flights, first of all, you need to find budget airlines.
There are numerous budget airlines around the world.
Below you can find the list of the best budget airlines around the world.
Just follow them on Facebook and Twitter, and sign for email alerts and you'll always be informed about the best deals.
Among the best budget airlines, there are:
To learn more about other available options, you can check out Wikipedia.
There is a huge list of various budget airlines from all over the world.
Just make sure to check what airlines have flights to the country you are going to.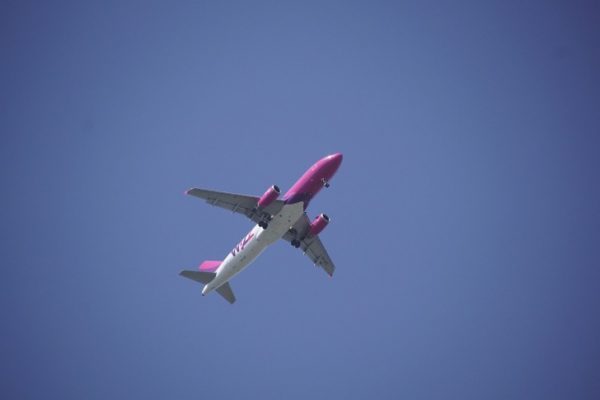 Book Your Own Flights
You can be very creative when looking for flights.
You can always be flexible and break up your journey a little.
It can be cheaper to get a flight to another city, hang out there a few hours and take another flight to your destination.
For example, if you are going to Vietnam via Bangkok, it can be cheaper to book 2 separate tickets instead of one.
In fact, it is the best way to save some money when booking flights.
The reason is that you can book tickets for flights from different airlines.
Just keep in mind that it is better to book layovers that are more than just a few hours apart.
There always can be delays so you can miss your flight and also you may be obliged to recheck your bags.
If you decide to play around with flights, the best comparison sites that can help you are Skyscanner and Kayak.
The greatest thing about playing with flights is that you can experience new places.
Looking for the cheapest flights on your own, use these three tips:
Do your research and look for suitable budget airlines.
Play around with routes and use comparison sites to find the cheapest place to fly in and out of each destination.
Add in your own multi-day layovers.
In fact, even one of these three steps can save you lots of money.
It is a great way to travel around the world and explore various countries without paying a fortune.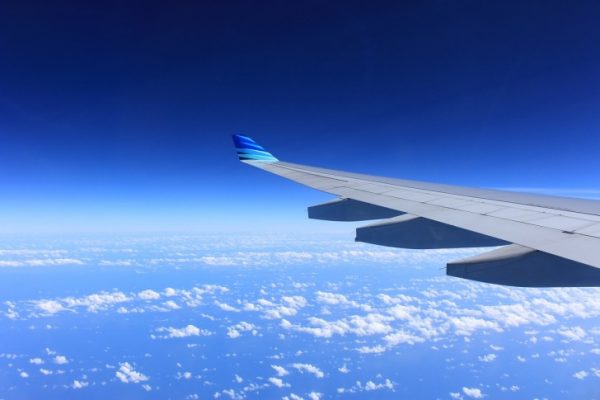 Mark the Cheapest Day to Fly
There is a rumor that Tuesday is the universal cheapest day to fly to any place.
In fact, it is just a rumor as each route and airline is unique so there is the cheapest day to fly but it changes all the time.
You need to know that midweek flights are much cheaper than weekend ones.
If you are interested in how you can find the cheapest day to fly, you need to know that the answer is simple.
You need to use comparison sites and Skyscanner is the best option for you.
This site has a special tool that can help you very much.
The best way to find the cheapest prices is to look through the flight prices for a whole month.
To do it, you need to:
Get on Skyscanner website or download the app
Enter where you want to depart and arrive
Click on the box where you would normally pop a date in and instead, select 'Whole Month'. Select a specific one if you need or choose 'Cheapest Month' if you are flexible.
Hit 'search' and the search will show you what date is the cheapest to fly out and what date to fly back.
It is the best way to find the cheapest flights especially if you are flexible.
Of course, you can use some other comparison sites to learn about the cheapest days to fly.
Find the Cheapest Place to Fly
If you just decided to travel and you have a limited budget but don't know where to go to, there is an option for you.
Of course, you can spend hours and even days looking for various destinations and searching for cheap flights.
However, the best way to resolve the situation is to use the Kayak service.
Using it, you can find the cheapest places to fly to.
The service provides an interactive map that shows the cheapest flights all over the world during the time you need it.
To find these cheap flights, just follow the steps below:
Click 'Explore' punch in the departure airport and 'include airports nearby' for more options, set your budget, time frame and get the best deals.
Once you find the best flight deal, just click on it and follow through to book.
You can also use Skyscanner, following such steps as:
Type in the country or city you want to depart from.
In the destination field just search 'Anywhere'.
Enter the dates you have free, or the month, or even 'the cheapest month' and search.
Skyscanner will now give you a list, from cheap to pricey of all the destinations you could go to.
Find the cheap country deal, click on it and find out the cheapest airport to enter!
While Skyscanner doesn't have an interactive map, it still can provide you with a bunch of very cheap options.
Travel Agents Are Not The Enemy
While most people think that travel agents are money-hungry, it is not always true.
The truth is that numerous travel agencies have great deals with airlines that can be much cheaper than those deals you can find on your own.
Of course, it is better to do your own research before addressing a travel agent.
At the same time, if you know at least something about the cheapest places, dates, and routes, it can make your search faster.
Also, in such a way, you can get some understanding of prices and avoid getting ripped off.
Usually, travel agencies tend to price match if you were able to find cheaper flights than they have.
The great thing is those travel agencies can often have better deals.
Also, it is a great way to provide you with more safety during your trip.
It Doesn't Pay to Wait
If someone told you that at the last minute you can get the cheapest flights, don't believe them!
If you know where and when you want to go, don't wait too long to book a flight.
In most cases, the closer the departure is the more expensive tickets you'll get.
In fact, it is the same for any mean of transport including trains and buses.
Don't wait and book the cheapest flight as soon as you find it as it is always better to book your tickets beforehand.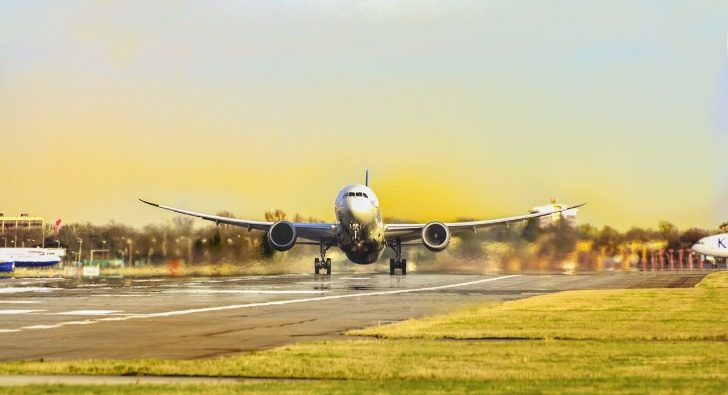 Check Foreign Currencies
Before booking a flight, check whether the price will differ if you buy it using another currency.
When it comes to budget airlines, it is likely you should the currency of the country you are departing from but it is not always true.
Most airlines have an option to change the currency just make sure to use the incognito window before using this option.
It can help you to save some money but only in case, your credit card is free of foreign transaction fees.
Grab Error Fares Fast
Error fares can be considered gifts from gods.
Error fares are offers provided by airlines, companies and third parties at the wrong price because it was mistyped.
In fact, every traveler dreams to find one of those error fares.
If you know how you can find such deals, you have an opportunity to save a whole bunch of money when booking a flight.
To find these fares, you need to visit Airfare Watchdog and Secret Flights and sign up for their alerts via email.
Also, make sure your credit card is always with you.
As soon as you get the notification, don't waste your time and book it as fast as you can.
The reason is that these glitches are always fixed very fast so make sure you are faster than airlines and companies.
Just use these tips and you'll be able to find the cheapest flights at almost any place around the world.