How long till my vacation?
This is one of the most frequent questions at this time of the year.
Apart from the classic vacation trips and accommodation, this time we recommend you to try a glamping trip with your friends.
One perfect spot for it is the Lone Star State, Texas- a place full of natural wonders and wildlife parks where you can enjoy the bounty of Mother Earth, night or day.
Check out our list of the best glamping sites in Texas and choose the one for your next trip.
El Cosmico, Marfa, Texas
El Cosmico in Marfa, Texas is a quite intriguing place. You can found it in the western region of Texas in the High Plains Desert.
This spirit of this place embodies the past of the Apache land as it is a captivating combination of wild cowboys and a desert rich in art and exclusive modernity.
Travelers are lured by the historic Western landscape and its cultural treasure but also by its appealing glamping spots.
If you decide to glamp here, you can choose different types of accommodation like teepees, safari tents, trailers, etc.
The trailers are fully equipped and offer maximum comfort as they include beds, sofas, and desks.
The teepees include king-sized beds and sofas.
All accommodation types have electrical outlets.
Geronimo Creek Retreat, Seguin, Texas
Geronimo Creek Retreat is the right place for a charming short vacation.
It is located on a site with a marvelous nature view that is at a few miles distance from San Antonio.
Here you can enjoy in all kinds of activities, including swimming in water holes, kayaking, water volleyball, paddleboarding, and much more.
When it comes to accommodation, you can choose between nice and comfortable campgrounds, tents and treehouse cabins.
They are all equipped with large queen beds, air conditioning plus a stocked kitchenette, and a private bathroom.
All accommodation types have electrical outlets.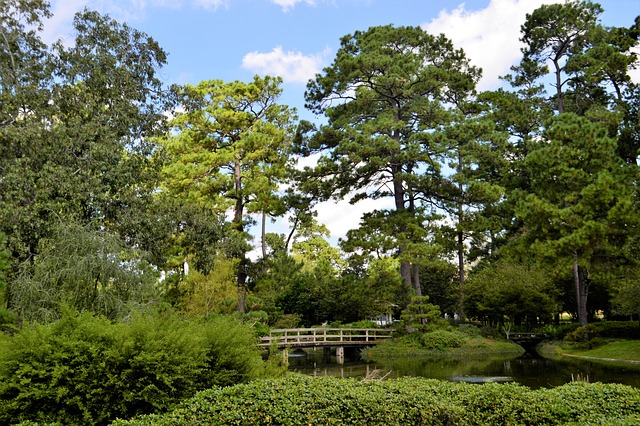 Sinya on Lone Man Creek, Hays County, Texas
Nestled in the beautiful countryside of Hays County, above the Lone Man Creek, Sinya will provide you relaxing time in a simple yet luxurious ambient.
Each tent includes comfortable king-sized beds and pillows, sofas covered in natural material and equipped with goose feather cushions.
The accommodation is with a private bathroom where you can relax in a claw-foot bathtub.
The rooms have free wiFi, a fire pit, a fan, and a toaster.
The campsite is quite convenient for different types of activities so you can stroll around on the patios or take a dip in the hot tubs.
If you're up for a more active holiday, you can engage in fishing, swimming or kayaking in the fresh waters of the Lone Man Creek.
A place for everyone's delight!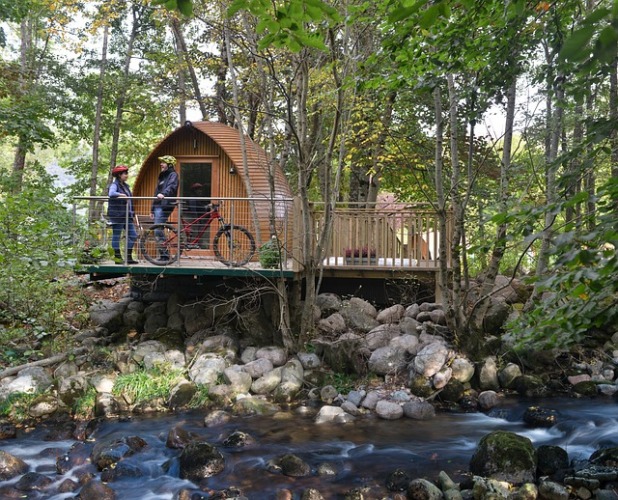 Abilene State Park, Tuscola, Texas
If you're looking for a glamping option in Texas, don't forget to also check out its state parks.
The Abilene State Park is best known for its cozy yurts that offer five-guests rooms, equipped with bunk or double beds, sofas, air conditioning, outdoor picnic, and barbecue areas and kitchenettes.
The larger yurt includes an additional set of bunk beds, a trundle bed and proximity to the bathrooms.
All options include enjoying in the nature of the park which is just a walk away.
A great choice for photographers, fishermen, sports lovers, and anyone who loves to spend time in nature.