Are you a fan of spicy taco with tasty colorful ingredients and amazing sauce?
Enjoying this amazing Mexican dish, you can just forget about everything and have some amazing time.
Visiting San Diego, you need to enjoy local taco as there it's not just a meal, it's the way of life and thinking.
There are thousands of spots all over the city that offer absolutely unforgettable taco for any taste.
We've prepared for you the list of the best taco spots in San Diego you should visit.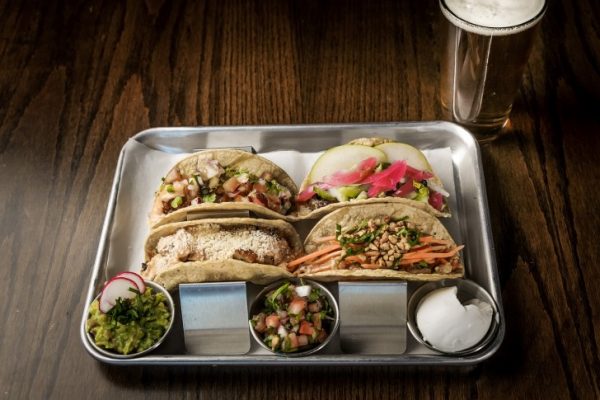 City Tacos
City Tacos is known as one of the first spots in the city that transformed classical taco into something absolutely new.
Their tacos not only amazingly beautiful but also incredibly tasty with numerous great flavors.
There are spicy and sour 'Puerco agridulce',  'Borrego' taco with mushrooms, cheese and lamb, and 'special' taco with squid, shrimps, and octopus.
Sounds great, doesn't it?
There are spots in North Park and La Messa, and also Encinitas and Imperial Beach where new spots will be opened soon.
Puesto
Puesto is a perfect destination for taco-lovers who look for a night-out spot.
This place is colorful and vibrant and provides amazing tacos that you can enjoy every day.
You for sure need to try their delicious zucchini and cactus taco.
Want to have something really fancy?
Try some tacos with lobster and filet mignon.
Also, you'll be impressed with local ceviche or chicharrones so don't forget to give them a try during your visit.
There are two Puesto spots in San Diego – La Jolla and West Harbor Drive.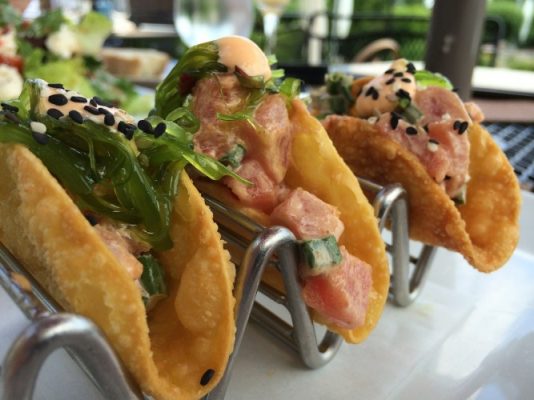 Galaxy Taco
Galaxy Taco is another place that is perfect for some great night-out experience.
Despite being placed in a less known area, this place can offer you a bunch of modern tacos, wide range of drinks and upmarket menu.
Going for a meal there, don't forget to try some of the mezcals, tequilas, and tangy margaritas offered in Galaxy Taco.
And, finally, have an incredibly tasty sweet potato cake for dessert.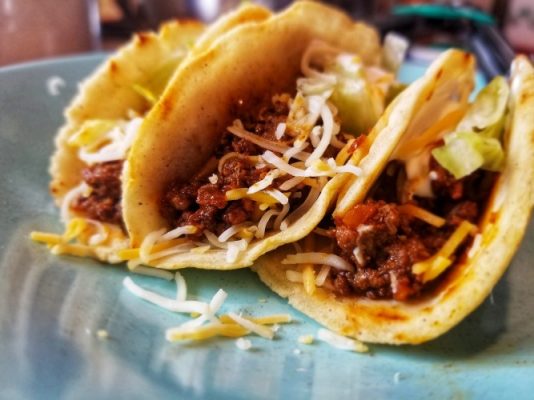 TJ Oyster Bar
As you may guess, TJ Oyster is famous for its oysters, nevertheless, you'll be pleasantly surprised by their tacos.
Just come here and try the stingray machaca taco, the smoked tuna or the taqueso shrimp.
Moreover, there are lots of cold tacos that contain raw fish.
The list includes such options as he diablo ceviche, the shrimp ceviche, and the fish ceviche.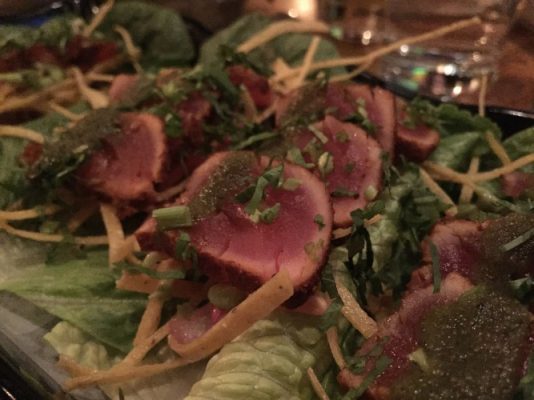 Oscar's Mexican Seafood
Do you prefer some grab-and-go meal?
Then Oscar's Mexican Seafood is just a perfect choice for you.
Their tacos not only delicious but also authentic, freshly-made and affordable.
The most popular offer there is the shrimp tacos served in cardboard plates.
Also, you can choose a flour or corn tortillas as well as some really spicy sauce to enjoy your taco on its fullest.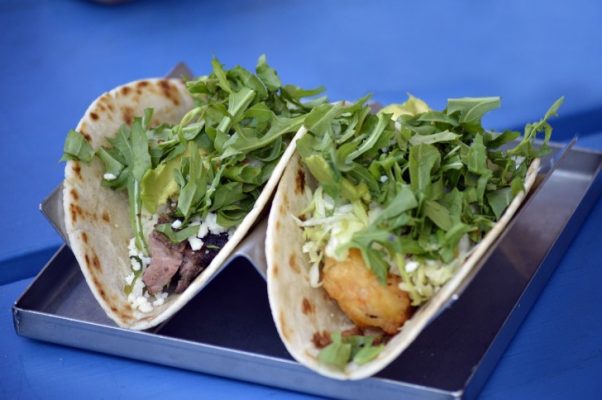 Salud
At the very beginning, Salud was just a small taco truck but now it's a successful restaurant.
It's a modest brick building in Barrio Logan that has an amazing atmosphere and absolutely delicious tacos.
There is a wide range of offers including al pastor, chile relleno, rolled tacos, breakfast tacos, and carne asada.
The most known ingredient of Salud's tacos is the veggie fried shell tortilla.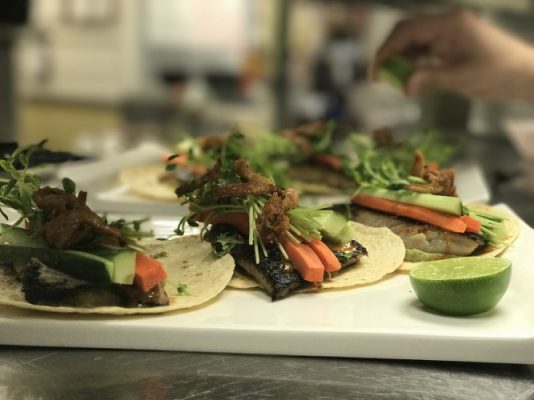 Las Cuatro Milpas
Las Cuatro Milpas can be considered as a synonym for rolled tacos.
They offer not only tacos but tamales and carne asada as well.
Just keep in mind that there is always a huge line to the store so be prepared to wait before getting your taco.
If you don't want to waste your time standing in line, you need to wake up early in the morning to get there before the line is started.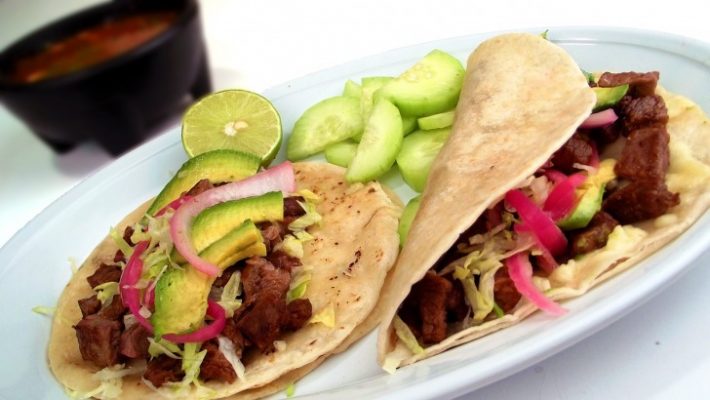 Marico's Nine Seas
Marisco's Nine Seas is one of the best and most famous taco spots in San Diego.
The place may seem rather small and plain but that's not an issue.
The point is that they offer absolutely unforgettable tacos with garlic shrimp, marlin, and a few great tostada options.
Moreover, the place has absolutely low prices.
Pay $2, grab your tasty taco and enjoy it while strolling through the city.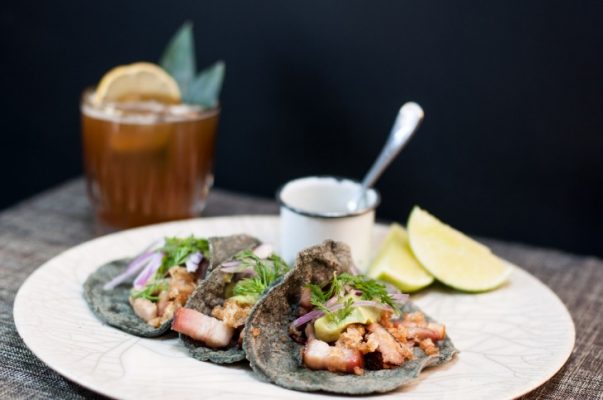 Lucha Libre Taco Shop
Lucha Libre was known as a wrestling-themed taco bar but later it was transformed into the go-to spot with delicious food.
Their tacos are really heavy and contain much cheese.
Moreover, you'll be fascinated by the atmosphere of this place as there is a bunch of wrestling gear all over the place.
Taco isn't the main part of the menu but still, all dishes offered there are incredibly tasty.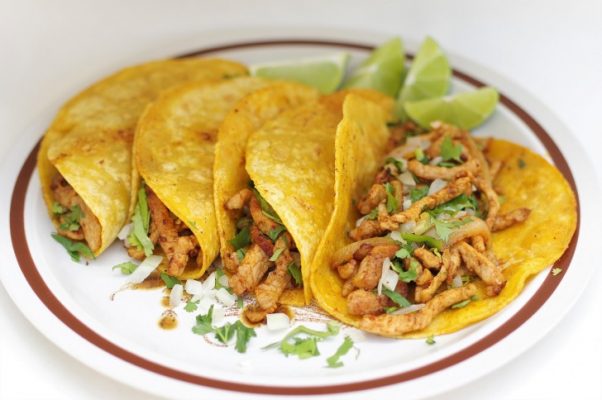 The Taco Stand
You can find The Taco Stand in La Jolla and Encinitas.
This place is known for its homemade vibe and really delicious taco al pastor.
Just imagine this tasty dish with its pillar of meat and juicy pineapple pieces.
And make sure to grab some good drink to accompany your taco.
There you can also try Mexican beer, Rosito-style churros, and Mexican flavored popsicles.