There is no traveler that won't find their place in Canada.
A place full of captivating landscapes, breathtaking mountains, and exciting cities with a generous cultural and artistic scene spiced up with food places to remember.
Not to mention that Canadians are super friendly and hospitable to guests which makes this destination worth visiting.
The Airbnbs in Canada is continuously growing, so here is a list of the top 6 Airbnb places in Canada:
Handcrafted Mongolian Yurt, Whitehorse
A handmade, cozy Yurt with a unique view!
This Airbnb offers private relaxing moments in nature that you won't forget.
It is placed on a deck oriented toward a lake and a mountain range that sometimes if you're lucky enough, reveals the magical beauty of the Northern lights.
The interior of the Yurt includes a wooden stove, a fully equipped bathroom, and laundry as well as a yoga room, a library, and a living room.
Take your bike and try out the popular mountain trails or spend the day canoeing or picking fruits while hiking in the mountains.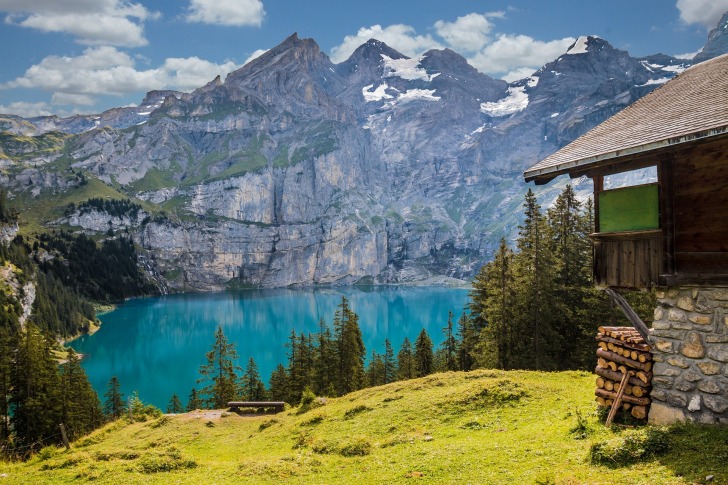 European Village-style Loft, Quebec
If your destination is Quebec but you are not a fan of its dynamic bustling street life, take a turn to Vieux Quebec and wander around its cobblestone streets.
Vieux Quebec resembles old European villages where houses are built of stone walls and wooden beams displaying a French-Canadian style.
The European Village-Style Loft is on the top floor of an attractive building that provides an abundance of natural light through the window walls and the terrace that will offer you a view over the Chateau Frontenac, the St-Lawrence River, the Petit-Champlain, and the Casse-Cou stairs.
This Airbnb has a fireplace, floors made of hardwood, and functional modern facilities at your disposal for a comfortable and unforgettable stay.
Panoramic Chalet on St. Lawrence River, Quebec
This chalet can be described in two words: elegant simplicity.
It is located on the top of a hill, offering a view of the St. Lawrence River and the beautiful landscapes.
The Panoramic Chalet has heated floors made of concrete and wide windows that attract sunlight during the day.
It is located 20 minutes away from La Malbaie and on a 5 minutes-away reach from the ferry to Riviere-du-Loup.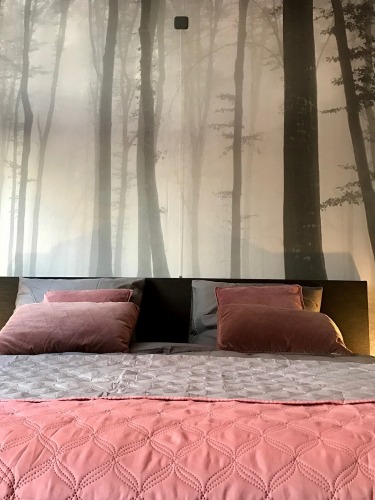 Luxury Glass Cabin in the Woods, Golden British Columbia
With its luxurious style and comfort, this cabin will make you feel like you're in a 007 movie.
Need to say more?
It is located at only 20-minutes-drive to town in a park-like area in Golden, British Columbia.
The Luxury Glass Cabin can be your perfect home away from home as it features two bedrooms, a fully equipped kitchen, convenient ceilings, and a BBQ in the garden.
Take some time during the day to go rafting or canoeing or pick a national park in the area to visit.
In case you get hungry for urban dining, the town restaurants are just a drive away.
Private Geodesic Dome, Duncan
If you are visiting the enchanting village of Maple bay, Victoria, make sure to pinpoint this custom-built dome accommodation that offers multiple sea views from its interior.
The included continental breakfast is only a pre-course to the days filled with seaside strolls, visit of wineries, restaurants, and pubs.
In the evening, you can enjoy some quiet and relaxing time by the swimming pool, as the Dome's top facility, before heading on a hiking adventure the following day.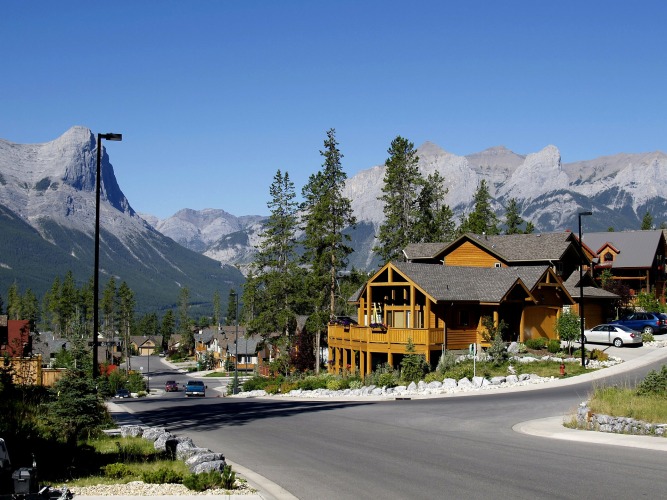 Modern and Minimalistic Comfort in Downtown, Edmonton
This minimalistic, sun-kissed loft is placed in the center of the downtown of Edmonton, right above Jasper Avenue.
It is a modern, fully equipped space with comfortably high ceilings and a spacious balcony where you can take your time and relax.
An Airbnb that provides you quick access to public transport, a plethora of restaurants, fitness centers, and cafes.
The convenient location and style make it a great choice for both tourists and business travelers.