Is Airbnb Really Safe for Hosts?
Just imagine that you gave your Airbnb for rent for a group of youngsters that turned it into a mess in a weekend.
Dirt stains all over the floor, messy bathroom and broken furniture.
Unfortunately, Airbnb's hosts face this nightmare more often than you can imagine.
You can find a bunch of such stories on Airbnb Hell.
So what you should do to keep your property safe?
In fact, it's the same as guests' safety and requires some research.
Being a host means that you have an upper hand so just use it and get some advantages.
Your page and reputation is your way to sell your property nevertheless it doesn't mean you cannot be a little bit strict with your guests.
To begin with, learn a little about their plans asking some specific questions:
visit reasons;
plans for vacations (parting/outing);
length of rent.
You can think of some other general questions to get info about your guests.
Also, one other good option is to make a little investigation.
Learn about your potential guests surfing their social media pages.
It will let you understand better their lifestyle.
Looking through their Facebook or Instagram accounts, you can reveal whether they like parties or how they spend their vacations.
Keep in mind that if your guests turned your apartment into a mess, you can apply for Airbnb insurance policy.
It covers up to $1 000 000 in damages including both property damage and bodily injuries.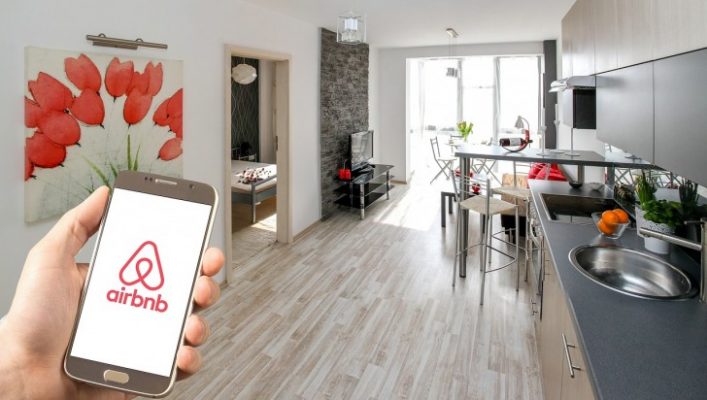 Is Airbnb Really Safe for Guests?
In fact, the idea of renting an apartment in a foreign city can be rather stressful.
Just imagine that you've found a good offer on Airnbnb for your stay in another city, state or country.
You need to spend some time in an unknown place that was managed by a person you've never met.
You don't know people living near you and it stresses you out.
Considering all this, there is a question whether it's safe to rent an apartment on Airbnb?
You should keep in mind that in any case, Airbnb is a little riskier than a room in a hotel.
You cannot be certain for 100% of your choice.
Nevertheless, it depends on you whether you'll be able to get a good rental for your vacation.
What do you need to do it?
To begin with, take your time to learn reviews carefully.
You can get a bunch of info from previous clients including such aspects as host personality, the comfort of the place, neighborhood safety and so on.
Just take your time and learn the reviews to get a more detailed picture.
Also, it's a good option to check out the "Trust" section on the service listing.
Check the host's ID verification and whether they have a "superhost" badge based on positive reviews.
Moreover, it's necessary to see how many guests rented an apartment.
It's better to choose hosts that have a great list of guests.
If you still hesitate or need more details about the apartment, feel free and ask questions to the host.
It will help you to learn more about the host.
Finally, it's always a good idea to trust your gut.
If you feel like something's wrong, just skip an offer.
Airbnb has a bunch of offers so you'll be able to find something suitable for sure.
Just believe in your intuition!