The city of Tampico was started back at the beginning of the 20th century as a port city on the Gulf of Mexico.
This place has its magnificent European culture and architecture and famous for its oil resources.
Influenced by French culture, Tampico is known as Mexican New Orlean.
Nowadays, this city cannot be called as the vacation destination but nevertheless, it's absolutely worth visiting.
In this article, you can find a list of 12 reasons you should visit this place.
A Note on Safety
Before going on a trip to Tampico, make sure to learn about the city and violence issues there.
In 2014, there was held a campaign to attract public attention to the problem of violence.
Thousands of people wearing white clothes and carrying white balloons flooded the streets of Tampico.
Before there were numerous accidents such as shoot-outs and even gas explosions.
This place was known as a popular destination among travelers but now it has an opposite reputation.
The most part of the local infrastructure has been deteriorated as well as many buildings.
Being known for its gas and oil industry, now Tampico is one of the centers of cocaine, marijuana, and methamphetamines trafficking.
Nowadays, it's highly advised to avoid visits to Tampico and if you need to go there, it's better not to stay there for a long time while avoiding dangerous areas.
Stroll the Historic Center
Considering the fact that Tampico is a pre-colonial city, it will impress you by its European vibe.
In fact, the city has lots in common with the American New Orlean as it was significantly influenced by the art of the 19th and 20th century.
There are such gorgeous landmarks as the Cathedral of Tampico, the Cultural Center and City Hall.
Also, make sure to eat some local street food like shrimp empanadas, tamales and tortas de la barda which are sandwiches with cheese, ham, and beans.
There are lots of other delicious food options.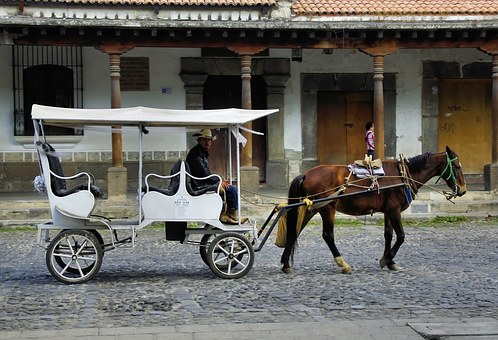 Plaza de la Libertad
During your stay at Tampico, you for sure need to visit Plaza de la Libertad which is an important part of the city.
This area is packed with vintage houses and old historic buildings.
Also, there are lots of friendly locals who relax at this place.
In the center of Plaza de la Libertad, you can find a large iron gazebo where every weekend local orchestras perform live music shows.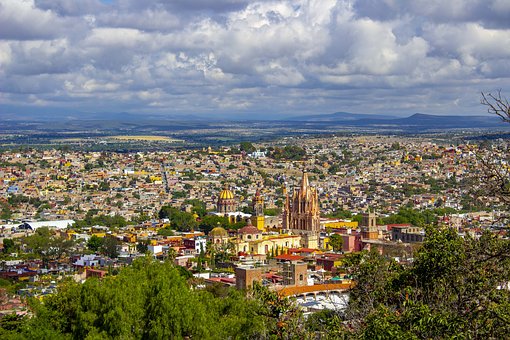 Plaza de Armas
Not far from Plaza de la Libertad, you can find the Plaza de Armas that is also called the Plaza de la Constitucón.
Right in the center of the Plaza, there is a big pink kiosk that was settled back in 1945.
There you can buy homemade Mexican juices that will help you to refresh during hot days.
See a Tampico Madero Game
If you are a fan of sports, you for sure need to see one of the local soccer matches.
The local team is called Tampico Madera and you for sure, need to attend one of their matches to have some exciting evening.
It should be mentioned that the team plays in the Ascenso MX which is the second level of professional soccer in Mexico.
Despiting being the second level team, it still can provide you with exciting and wild games like at the first division.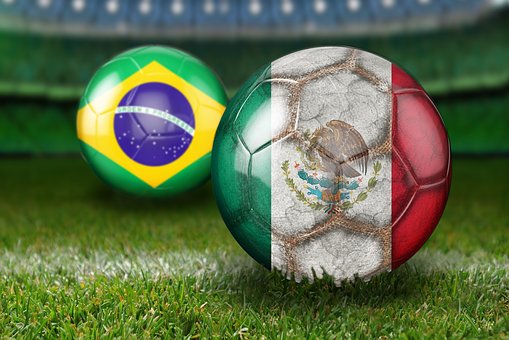 Huasteca Culture Museum
Being a part of the METRO (the Metropolitan Arts and Entertainment Venue), the Huasteca Culture Museum is a perfect destination if you want to learn about local history and cities indigenous roots.
The exposition contains hundreds of historical artifacts that include such things as pottery, statues, painting, and clothing.
Also, in this museum, you can learn about the development of the oil industry in Tampico and the city growth during the 20th century.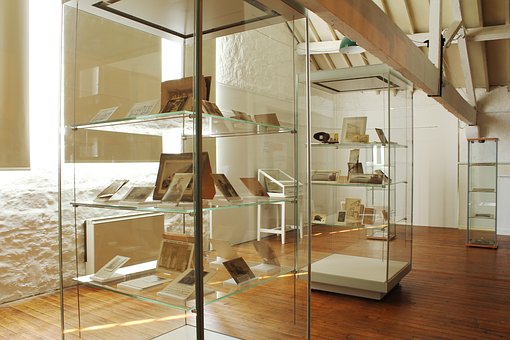 Las Flores Pyramid
This archeological site is one of the most famous and important places in the country.
Las Flores Pyramid is considered as proof of the fact that the Huastecan indigenous tribe lived in this area in 600-1200 AD.
This pyramid is only one of the structures there as it surrounded by about 40 other buildings.
To build it, local tribes used clay, soil, seashells and pottery pieces that were plastered with the help of lime and clay mortar.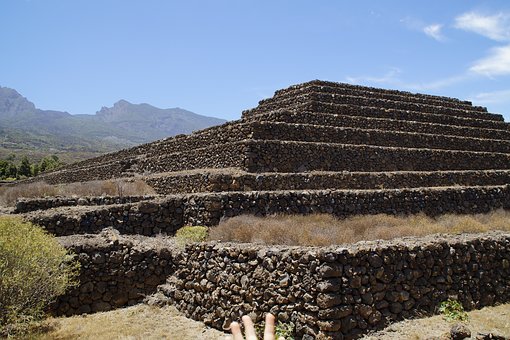 Laguna del Carpintero
You need to take only a 15-minutes ride from Tampico's city center if you want to relax near the lake and enjoy some wild nature.
Near Laguna del Carpintero, there is a rich variety of flora and fauna including such animals as crocodiles, woodpeckers, migratory birds, and others.
Also, you can take a boat tour so you can explore the lake.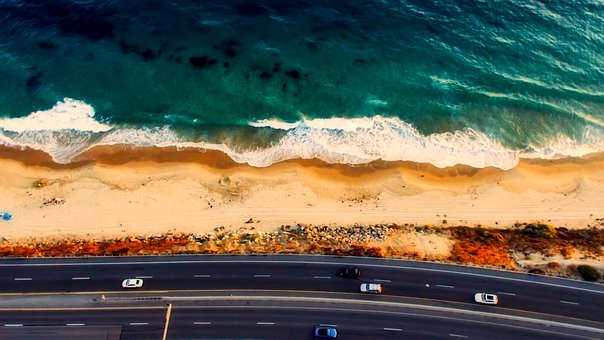 Miramar Beach
Miramar Beach can for sure be considered as one of the most popular places in the city.
The weather in Tampico is pretty hot so sometimes it's just a perfect idea to spend some relaxing time lying on the golden sand and swimming through the blue ocean water.
Also, you can enjoy a peaceful stroll along a half-mile shoreline.
During the past 40 years, the beach hasn't changed much so most tourists say that it still maintains its old quiet vibe.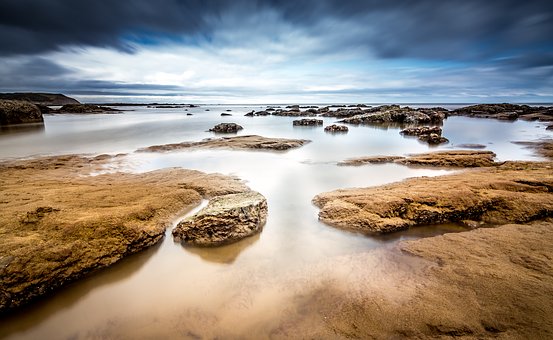 Water Sports
Water sports fan will also find lots of interesting in Tampico and around it.
There, you can try such options as wakeboarding, kayaking, surfing or canyoning.
Also, there is an opportunity to rent a jet ski or try some flyboarding.
Tampico is a pretty calm city but still, thrill-seeker will be able to find a bunch of exciting activities there.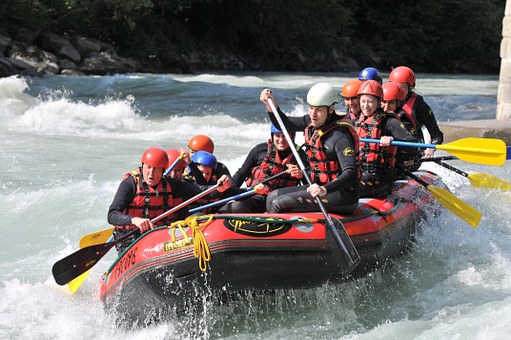 Eco-Tourism
In case, you want to enjoy some eco-tourism, you should go a little further outside the city.
There are lots of various activity options including hiking in the mountains, exploring the intricate cave system, horseback riding, whitewater rafting or birding tours.
Stay in a Luxurious Resort
Want to have some relaxing holiday at a luxurious resort?
Of course, Tampico is not so lavish as it was before but still, it has pretty much luxurious spots where you can spend your vacations.
You can stay at one of the local gorgeous resorts such as the Club Maeva which has pools, beaches, and tennis courts.
Among other great spots, there are the Fiesta Inn and the Hotel Posada de Tampico.
In fact, you'll be able to find a whole bunch of all-inclusive resorts there.
Experience the Nightlife
During your stay at Tampico, you can enjoy the absolutely vibrant nightlife which offers lots of options that can suit anyone's tastes.
Spend your time relaxing at one of the local cozy lounge bars or dance whole night at a night club.
You'll for sure be impressed by local parties with tropical music filled with Caribbean and African motives.