Guam is a paradise on earth and unincorporated island territory of the US situated in the Mariana Islands in the North Pacific Ocean.
Thanks to its position in the Pacific Ocean, it is home to outstanding tropical beaches.
There are located several quite fascinating WWII sites too.
The beautiful island of Guam is almost a 7-hour flight from Hawaii and around a 4-hour flight from Japan.
The first American place that sees daylight is Guam.
Here the sun rises a few hours earlier than on the West Coast of the USA.
Here is a list of the best beaches in Guam: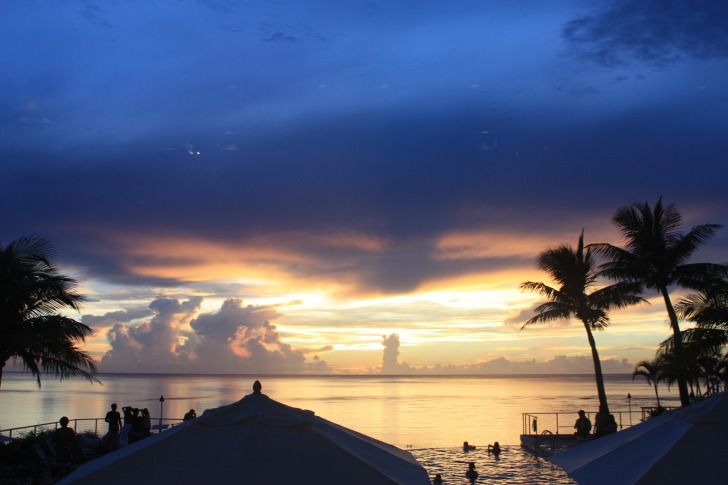 Tanguisson Beach
Tanguisson Beach is a secluded, rugged and uncultivated beach.
In order to get to the best part of this little paradise, you will have to walk for a couple of minutes.
However, it is well worth the effort: crystal clear waters, white sand and a perfect swimming spot are waiting for you.
You will not find many tourists on the beach, maybe just a few local fishermen.
The beach has everything for maximum enjoyment, even a few BBQ pits and picnic tables.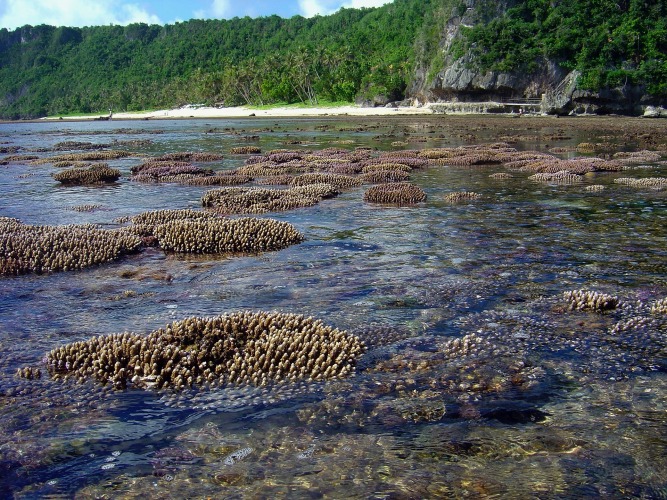 Asan Beach Park
It is hard to imagine that this magnificent white-sand beach with crystal clear turquoise waters was a site of a fierce battle during WWII.
Asan Beach Park was one of the two primary beaches attacked by the US forces while trying to recapture Guam from the Japanese.
There you will find several relics, memorials and informational signs scattered around in the surrounding park.
If you are looking for a tropical beach from your dreams, with warm water, colourful fish and lots of palm trees, but also want to learn some history, this is the right place for you.
Gun Beach
Gun Beach got its name after an old WWII Japanese artillery gun, located close to a lagoon at the right side of the beach.
It is a marvellous beach with an amazing coral reef perfect for snorkelling and diving.
There is also a secluded cove just off the beach, called Fai Fai Beach, which is equally fascinating.
On the beach, you can find also the largest beach bar in Guam (The Beach Restaurant & Bar), a place that offers a lot of fun.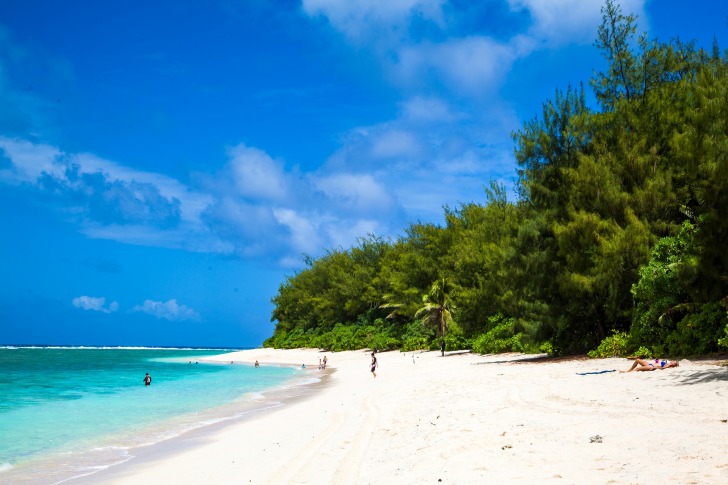 Tagachang Beach
If you are an adventurous person, then you should visit Tagachang Beach.
This beach is unique and a little different from the typical white-sand crystal-clear-turquoise-water beaches in Guam.
It is a rugged beach placed between two cliffs covered in jungle trees.
However, the waters are calm and safe to swim.
Plus, you are not going to see a lot of tourists here.
Do not let the name of the beach to discourage you from going to the amazing Shark's Cove Beach.
Sharks are very rare in this secluded bay, but always be careful and try to swim in groups, because sharks prefer to attack lone stragglers.
But, be ready to hike a half-mile to reach the beach.
Start your journey early in the morning to avoid hiking in the hottest period of the day.
However, the beach is definitely worth the effort.
A tropical paradise with palms, white sand and an excellent snorkelling site awaits you.
You will be one of the few people there because many people do not like to hike.
The beach is rocky in parts, so do not forget to bring protective shoes.
Ypao Beach Park
Ypao Beach Park is a bayside park with spots for picnics, a kid's playground and a beautiful sandy beach.
This beach is placed in the centre of Tumon, so it is an ideal place to relax if you do not want to search for a more secluded beach.
In the park are regularly held music festivals and parties.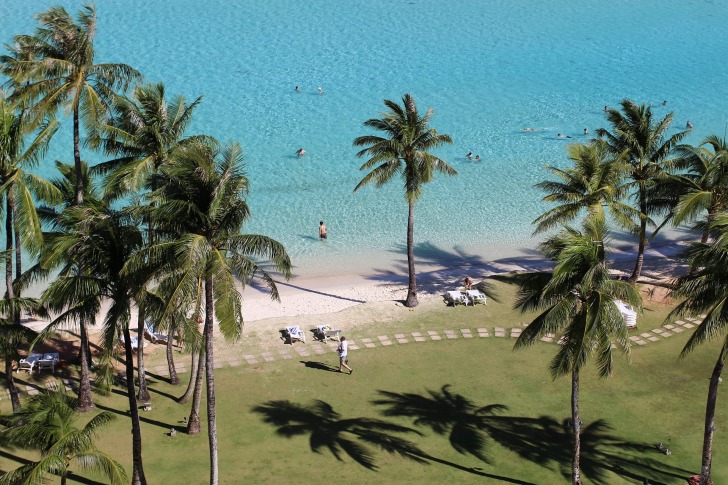 Gab Gab Beach
You will need base access to get to Gab Gab Beach.
Because of the strategic position of Guam, the US navy and military have a big presence in the area and the beach is located on Naval Base Guam.
The waters are calm and clear and it is one of the most beautiful dive spots in Guam.
During the weekends the beach is often crowded with families.
Talofofo Beach
Talofofo Beach is a rock beach with an incredible colour combination of black sand, white sand and green palm trees.
Enjoy the breathtaking views that offer this beach and take some photos.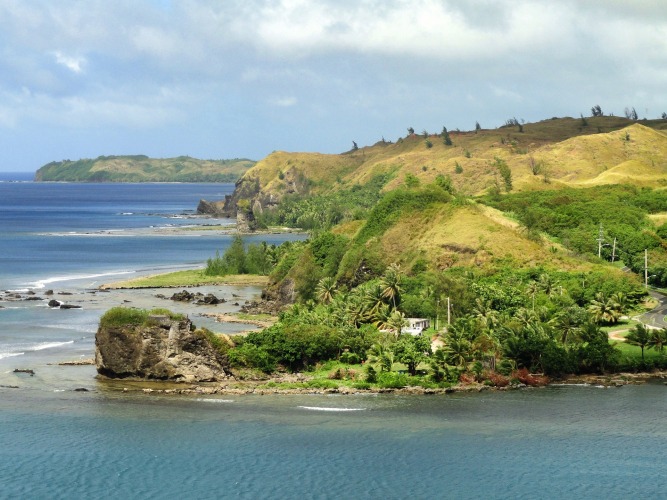 Coco Palm Beach
Here you can relax under coconut trees or swim in the crystal clear water.
At Coco Palm Beach there is a bar, so order a few tropical cocktails while relaxing under the coconut trees.