Saint Petersburg has an amazing history with many secrets and unknown facts.
This place attracts tourists with majestic imperial buildings and famous art collections.
We've created a list of top sightseeing places worth visiting.
1. Winter Palace
Winter Palace is a business card of Saint Petersburg.
An amazing architectural style dates back to the 18 century.
The palace has a unique and magnificent history.
It used to be a residence of the Russian royal family until the Revolution in 1917.
It's also known for a bloody accident in 1905.
Then thousands of demonstrators were shot at the Palace Square by command of the Russian tzar.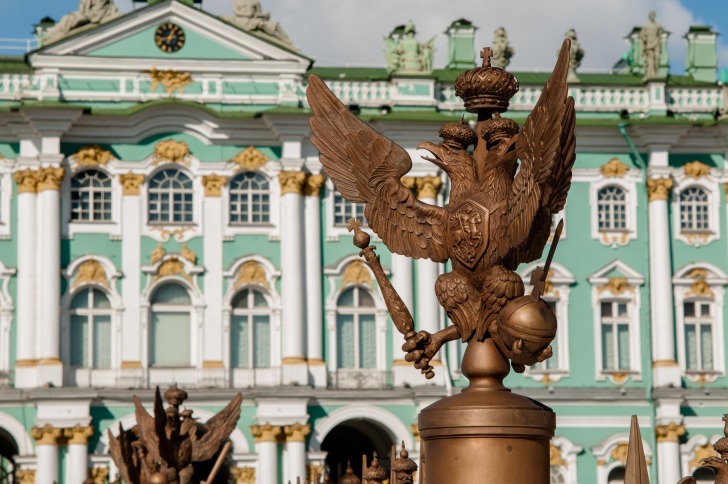 2. The Hermitage Museum
The Hermitage museum is included in the list of the best museums in the world.
You can admire art collections by world-famous artists.
There are masterpieces by Van Gogh, Picasso, and Da Vinci.
The museum is part of a huge building of Winter Palace.
One day and even week will is not enough to see it all.
You better split exploring of this wonderful museum into several times.
In this way, you will get closer to the various exhibits.
Be sure to take a map of the museum in order not to get lost.
You'll be impressed.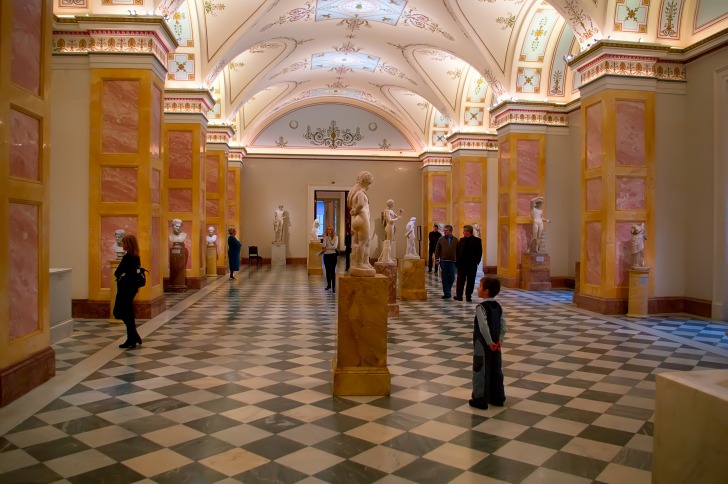 3. Kresty Prison
The Kresty Prison is an atmospheric and dark place.
No doubt, you have to take a trip there.
First of all, the excursions to Kresty Prison are quite interesting and informative.
Then, the program includes familiarization with the administrative building.
Finally, the guide will tell you how this largest prison in Europe was built.
You will see many exhibits from persons wanted by authorities.
The photos of famous figures of the Russian Federation who turned out to be prisoners are around.
After the revolution of 1905, many famous Russian politics and revolutionaries were imprisoned here.
4. Church of the Savior on the Spilled Blood
The Church of the Savior on the Spilled Blood is a museum church.
It was built in the memory of the tragic death of Emperor Alexander II in the 19 century.
It has a unique, colorful mosaic design.
Tourists usually take plenty of photos there!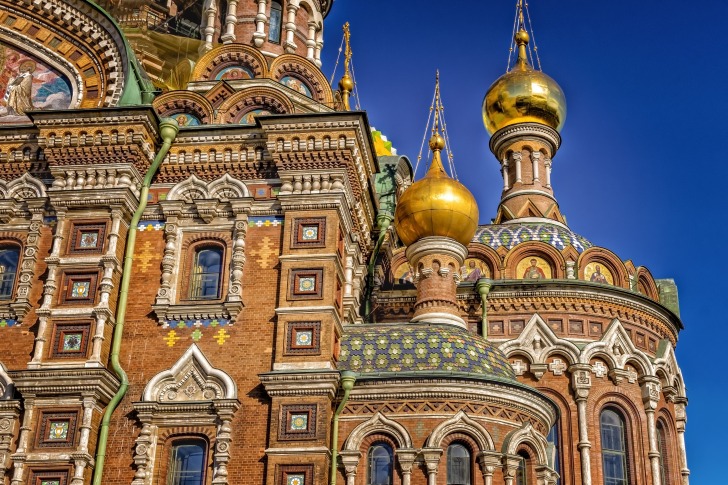 5. The Bronze Horseman Statue
The Bronze Horseman Statue is a monument dedicated to Peter the Great.
This one is a great symbol of St. Petersburg.
It was installed in 1782 on the Senate Square at the order of Catherine II.
The Bronze Horseman owes his name to the poem by Alexander Pushkin.
The monument is located in a picturesque place near the Alexander Garden.
On the other side, there is a beautiful view of the Neva River.
Saint Petersburg is huge so there are numerous squares with benches to sit and relax enjoying the views.